Aaron Rodgers Confirmed to Return to Green Bay Packers for 2021 NFL Season
The Packers have reportedly agreed on a reworked contract with the MVP QB.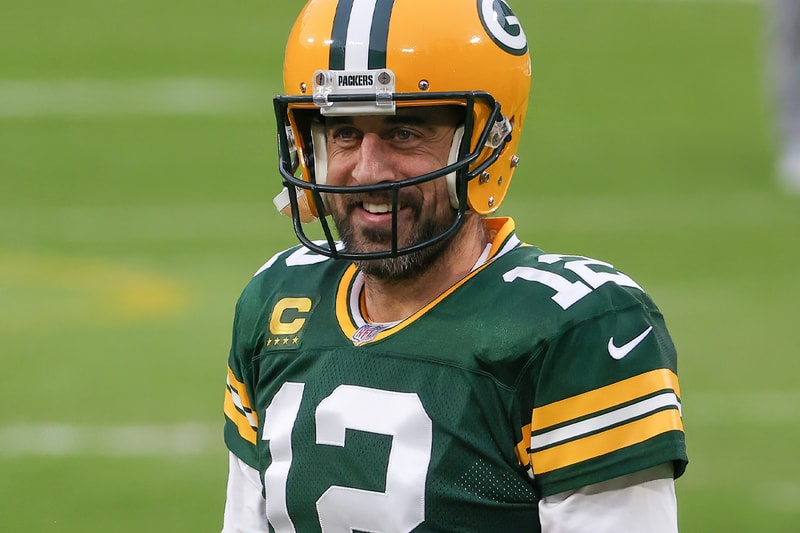 In the previous weeks, Aaron Rodgers' decision on whether or not he plans to return to the Green Bay Packers or perhaps even retire has kept many sports fans and sportsbooks keepers on the edge of their seats.
The highly anticipated answer to the looming question has finally been answered as Rodgers has chosen to return to the Green Bay Packers for the 2021-22 NFL season. The Packers have reportedly agreed to rework the contract for Rodgers, seemingly open to making certain adjustments to their roster to keep the star quarterback. Hours after the announcement of Rodgers' return, the Packers even brought back wide receiver Randall Cobb.
NFL fans know that Cobb and Rodgers have special chemistry on the field. Rodgers has often seen Cobb as one of his favorite targets and teammates between 2011-18. ESPN's Adam Shefter confirmed that the Packers had to make a few big concessions to keep Rodgers. The team had to void the final year 2023, of his deal and give Rodgers the option of reviewing the agreement at the end of the 2021 season. Rodgers was also a large reason why Cobb was brought back to Green Bay with Packers GM Brian Gutekunst saying, "Aaron's had kind of the same input he's always had, which has been a lot. He's earned a place at the table. I think he always has. I think one of the things to this offseason I think is learning how to incorporate that."
Earlier this week, Rodgers said that he had contemplated on retiring and that his decision to ultimately stay away from the Packers this offseason was not about the money. Rodgers said that he wanted the franchise to "learn from some of their mistakes in the past" especially in regards to handling with some of their veteran players.
I'M COMING HOME! ?? pic.twitter.com/qxSwkQo89f

— Randall Cobb (@rcobb18) July 28, 2021
In other sports news, the Los Angeles Lakers have agreed to acquire Russell Westbrook in a three-player package trade deal.