Cheesy Tots Are Making a Return to Burger King
The long-awaited po-taters are back.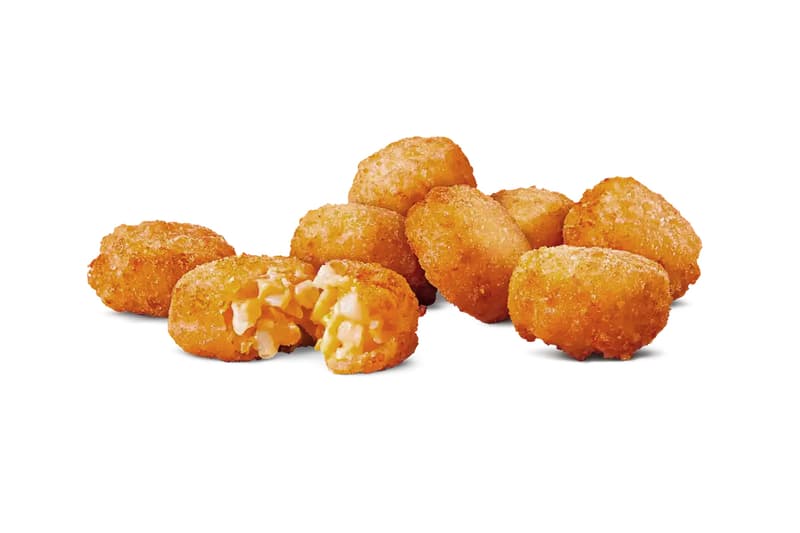 Arguably the biggest return of the summer sees Burger King bring back its long-awaited cheesy tots.
Earlier this year, the return of the Sourdough King and the arrival of the Crispy Chicken Sandwich made waves throughout the community, but it is anticipated that BK's cheesy delights will be sending fans over the edge. The Cheesy Tots will be filled with melted cheese, while the outside will be covered in a crunchy breadcrumb coating. The fan-favorite side will be available throughout the day for breakfast, lunch and dinner.
In addition to the Cheesy Tots, the burger brand is set to release a limited-time dessert menu offering. The new Brownie Batter Shake is the perfect sweet compliment to the savory bites. The new shake offers a rich blend of fudge brownie batter with BK's signature vanilla soft-serve. Just to tie things over, the shake will be topped with whipped cream.
Cheesy Tots are hitting Burger King locations nationwide starting on July 29 and comes in eight-pieces for a limited time only.
In other F&B news, Baskin-Robbins is celebrating the 2021 Tokyo Olympics with its Gold Medal Ribbon ice cream.