Police Suspect the Woman Who Caused Tour de France Crash Has Fled to Germany
She could be facing an $18,000 USD fine and one year in jail.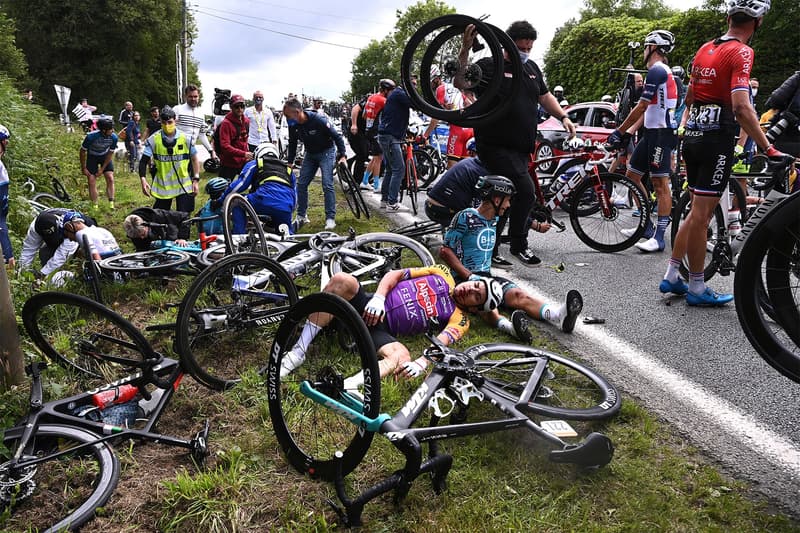 The French police are still looking for the woman who caused the massive pile-up at last weekend's Stage 1 of Tour de France.
Now that the dust has settled, the cycling organization is looking to press charges and sue for €15,000 EUR (approximately $17,900 USD) in damages and police are saying she could be facing one year in prison.
It turns out that our mystery sign holder fled the country as soon as the accident occurred and is still at large. Authorities are speculating that she has gone to Germany, and are scouring Facebook for any clues. They've also mentioned that anyone with any leads should contact the Finistère Gendarmerie Operational Centre.
Tour de France official says woman who caused huge crash will be sued https://t.co/WZ1Q4itz9X

— The Washington Post (@washingtonpost) June 27, 2021
In other sports news, 17-year-old dashes past Usain Bolt's record to qualify for U.S. Olympic Team.