Scottie Pippen Was Salty Over Michael Jordan's Move From the NBA to MLB
"A selfish decision."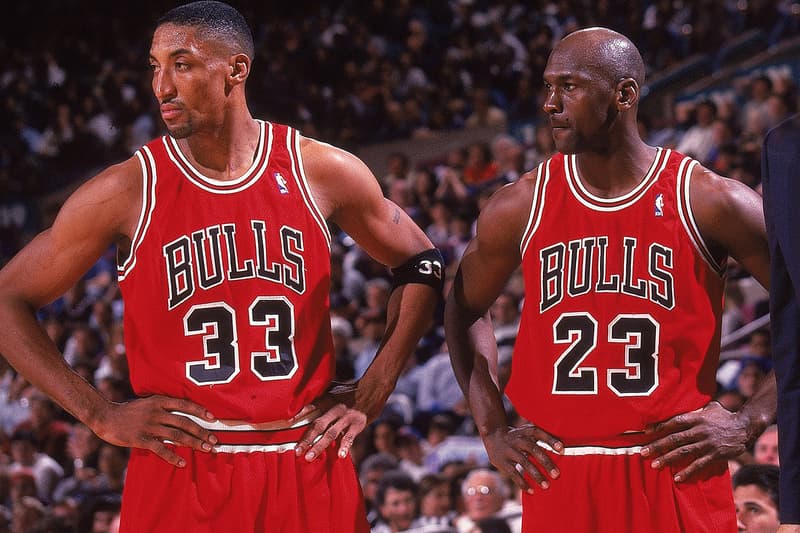 Scottie Pippen hopped onto The Dan Patrick Show to air out his opinions on Michael Jordan's choice to retire from the NBA in order to pursue a career in Major League Baseball. The six-time NBA champion has been on a roll lately as he gave his two cents on Kevin Durant's team play efforts and accused his former coach Phil Jackson of being a racist.
In the recent segment of the show, Pippen spoke to Dan Patrick on how Jordan made "a selfish decision" to conclude his NBA career with the Chicago Bulls in order to bat for the Chicago White Sox in 1994, which he was then later assigned to play for the minor league affiliate team, Birmingham Barons.
The death of Jordan's father, James Jordan, in 1993 had a major impact on his commitment to walk away from the court.
"It began as my father's idea," Jordan told Ira Berkow of the New York Times in April 1994. "We had seen Bo Jackson and Deion Sanders try two sports and my father had said that he felt I could have made it in baseball, too. He said, 'You've got the skills.'"
While Jordan was on a baseball hiatus, the Bulls managed to achieve a 55-27 record in the 1993-94 season but fell to the New York Knicks in the Eastern Conference semifinals. Soon enough he started training with the Bulls again and made his return to the NBA by the late 1994-95 season. Jordan wrapped up his final years in the league by carrying the team to win three more titles from 1996 to 1998.
Though constantly depicted as Jordan's Robin to his Batman, Pippen didn't see it that way and stressed that the portrayal was depicted by the media and brands according to a recent interview with GQ. The duo played 10 seasons together from 1987 to 1998 as they garnered six titles and six division titles within that timeframe.
"Yeah It was a big decision, but It was a selfish decision, but it was kind of who Michael Jordan was. That was a guy who believed he can do anything on his own"

-@ScottiePippen on Michael Jordan's decision to leave the #Bulls and pursue a baseball career pic.twitter.com/PoHFAIjqgc

— Dan Patrick Show (@dpshow) June 28, 2021
Elsewhere in sports, Floyd Mayweather says he made $100 million USD from Logan Paul "Fake Fight."