Phoenix Suns Make NBA Western Conference Finals for the First Time in 11 Years
Led by powerhouses Devin Booker and Chris Paul.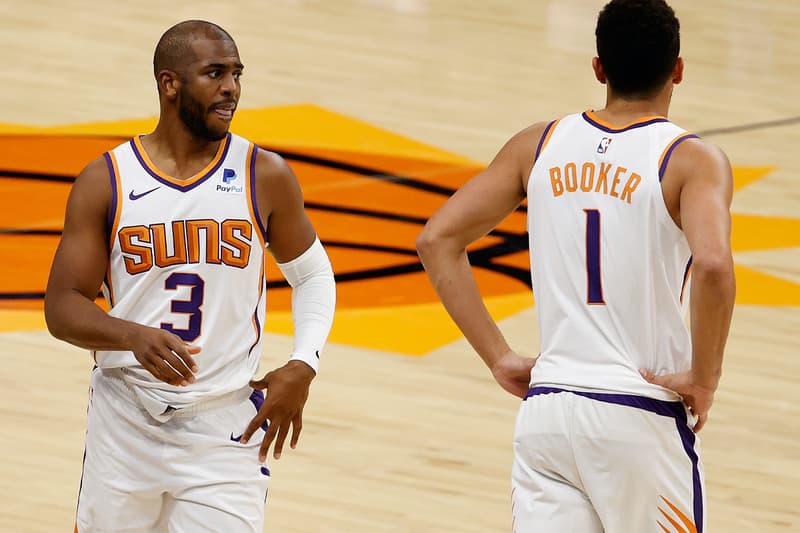 For the first time in over a decade, the Phoenix Suns will be reaching the NBA Western Conference Finals after sweeping the Denver Nuggets in their best-of-seven series with a 4-0 win.
In the final game of the series, Chris Paul was the top scorer for the Suns with 37 points while teammate Devin Booker hit 34 points and 11 rebounds. NBA's MVP for the 2021-2022 season, Nikola Jokic was ejected late in the third quarter for recklessly swiping a ball at Cameron Payne's face. Jokic ended the game with 22 points and 11 rebounds, while his Nuggets' teammate Will Barton finished with 25. The Suns, who last appeared in the Western Conference Finals in the 2009-2010 season will play Utah Jazz or the Los Angeles Clippers.
Elsewhere in conference finals news this past weekend, the Milwaukee Bucks were able to level the Eastern Conference semi-final series against the Brooklyn Nets, bringing the series to a 2-2 tie. Giannis Antetokounmpo made scored 34 points and made 12 rebounds for the Bucks, matching his all-time playoff-high score. Nets' guard Kyrie Irving had a sprained ankle injury and exited the game early. Game five of the series takes place in Brooklyn on June 15.
In other NBA news, LeBron James is going back to No. 6.