HBNN: Anticipation for 'Space Jam: A New Legacy' Builds With a New Promo and Merchandise Drop
Featuring footwear and apparel collabs with Nike and Converse.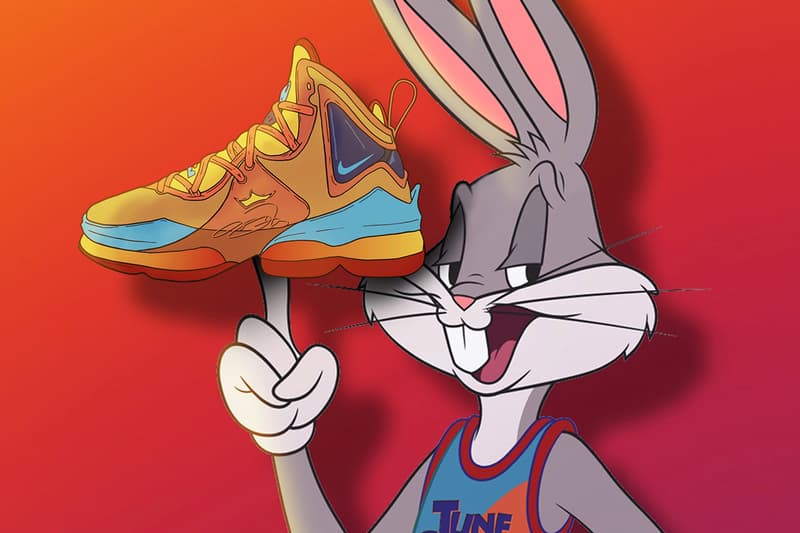 With just about a month until its release, Space Jam: A New Legacy starring LeBron James, is being teased with a new promo in addition to a merchandise drop. Amping up the excitement, the latest video entitled "The Bunny & The GOAT" gives fans insight into the film through the use of parody.
A take on ESPN's 30 for 30, "The Bunny & The GOAT" features an evil algorithm that has taken James' son hostage. King James enters an alternate dimension to rescue him, but he finds himself joined by the Looney Tunes. Included in the clip is fresh footage of Zendaya as she portrays Lola Bunny. Though news of Zendaya joining the cast broke earlier, the latest promo is the first time viewers are getting a look at the actress in the role.
Alongside the new video, Nike and Converse have previewed collections of footwear and apparel inspired by Space Jam: A New Legacy. The collaborations are a nod to the essence of fun in sports. Under Nike, two versions of LeBron-branded Dri-Fit uniforms featuring the Tune Squad and Goon Squad are hitting shelves, in addition to a new varsity jacket. Converse apparel includes an all-black line of graphic T-shirts, shorts and hoodies featuring the Looney Tunes characters.
Nike has also released a three-style series of the LeBron 18 Low in a split color design adorned with Looney Tune face-offs, like Bugs Bunny versus Marvin the Martian, Tweety Bird verses Sylvester and Road Runner versus Wile E. Coyote. In addition, Nike is dropping an Air Force 1 spotlighting a range of characters and a Bugs Bunny LeBron 18. The new LeBron 19 will make an appearance in the film, which flaunts a double-chambered Air Max unit in the heel and a newly-shaped Zoom Air forefoot unit. Not to be outdone, Converse has also joined the footwear parade with Looney Tunes-inspired silhouettes, like the all-white Lola Bunny Pro Leather with a fur star chevron logo, an embroidered Lola graphic on the heel and pink mesh lining.
The Space Jam: A New Legacy collection is set to release in July, with the movie to premiere on July 16 nationwide. Check out the latest episode of HYPBEAST News Network to learn more.
As the first-ever virtual reality headset partner of the NBA, WNBA and G League, Oculus has been championing the unbelievable, both on and off the court. Continuing to make sure that fans have something to celebrate whether they're courtside or elsewhere, the brand is partnering with HYPEBEAST News Network to share the top NBA-related news, keeping you up to date on all things basketball all season long.