Foo Fighters To Hold Anniversary Concert at L.A.'s The Forum Next Month
The venue's first full capacity concert in more than a year.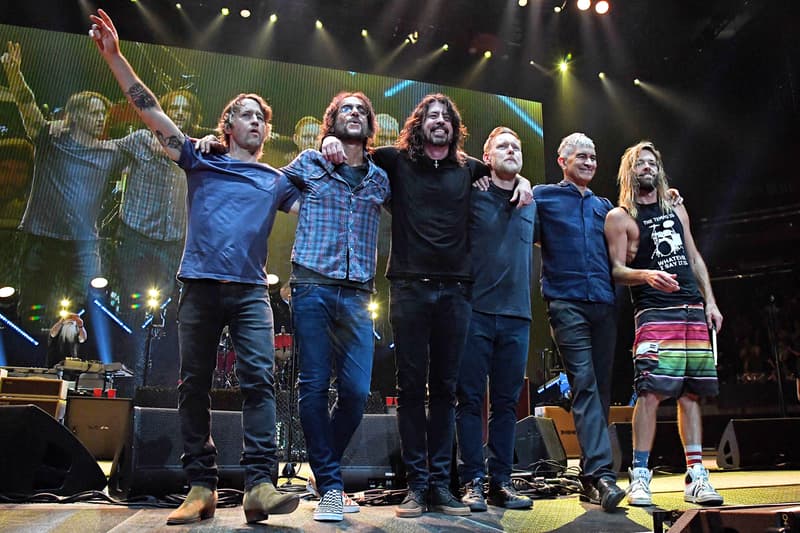 On June 20, Foo Fighters played the first concert held at Madison Square Garden since the pandemic in a sold-out show with a surprise guest appearance from Dave Chappelle. Next month, the band will head to Los Angeles to perform live once again at The Forum on July 17 — the venue's first full-capacity concert in more than a year.
"Foo Fighters' sold out, full-capacity Madison Square Garden show welcomed back more than just live music in New York," a Rolling Stone review of Sunday's show reads. "Over three loud, sweaty, emotional, and supremely fun hours, the band ushered back in the exhilarating familiarity of our pasts, giving an experience many music fans feared wouldn't come back for a much longer time."
Promoting their 10th album, Medicine At Midnight, Foo Fighters are celebrating their "25th-26th" anniversary as a band with the tour after last year's shows were canceled due to the pandemic. In addition to their own shows, they'll also appear at music festivals throughout 2021, including Lollapalooza and Bonnaroo.
Tickets go on sale on Friday, June 25 at 10 a.m. PDT. While the MSG show was for a vaccinated audience only, it's unclear whether The Forum will require attendees to show proof of the COVID-19 vaccination.
In other Foo Fighters news, the band and David Chapelle covered Radiohead's "Creep."