Men's Grooming Brand FACULTY Raises $3M USD In Esteé Lauder-Led Seed Round
'Game of Thrones' star Maisie Williams and rapper iann dior have invested in the brand as well.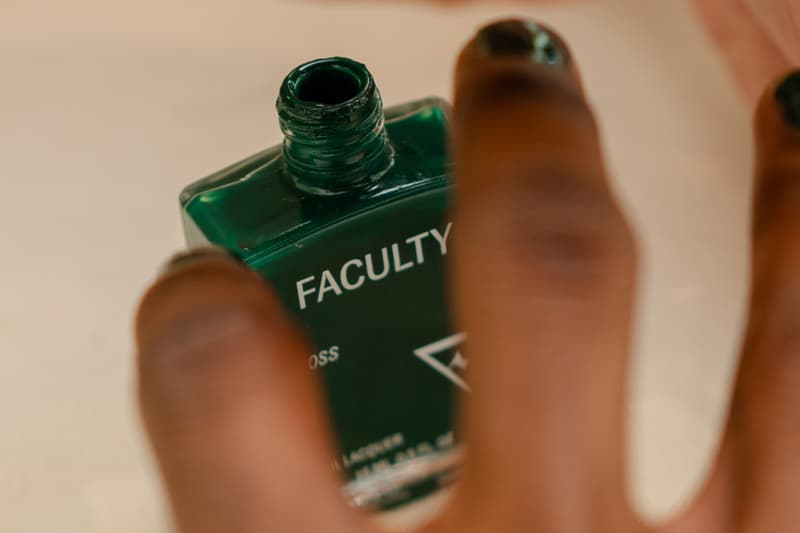 Men's grooming brand FACULTY has raised $3M USD in an Esteé Lauder-led seed round. Founded in 2019 by Fenton Jagdeo and Umar ElBably, FACULTY aims to challenge and recraft traditional masculinity norms. It's centered around a concept of "third-wave masculinity," which Jagdeo and ElBably explained to HYPEBEAST during an interview in July 2020: ElBably stated "There's nothing that makes [cosmetics] gendered at all, it's all up to perception," while Jagdeo noted "All politics aside, it's just f*cking cool. We're making [men's cosmetics] the norm because people want it."
Apart from Esteé Lauder, other notable FACULTY investors include Maisie Williams from HBO's Game of Thrones and platinum-selling rapper iann dior. Before the seed round, Faculty was most known for sold-out nail polishes and stickers, but with a fresh infusion of capital the brand is looking to expand its offerings. The seeding round's press release states that "the brand is ramping up to bring a progressive new product line up to market ranging from concealer to moisturizer to various accessories."
As FACULTY looks to grow and expand in the rapidly evolving men's cosmetics space, it'll face some competition: stars like Machine Gun Kelly (UN/DN) and Lil Yachty (Crete) have launched men's-focused nail polish brands as well. However, FACULTY is confident that the expertise of Esteé Lauder and its expanded product offerings will put it over the top. "Our consumer will champion and propel this conversation forward. They are the catalyst for the once crowded industry which has been driven strictly by traditional societal norms, and will position FACULTY as the industry anchor and leader," says Jagdeo.
Elsewhere in the world of business, Chinese streetwear conglomerate YOHO! may be facing financial troubles.