Facebook and Instagram Announce New Pride-Themed E-Commerce Features
Spotlighting brands and products founded by and in support of the LGBTQ+ community.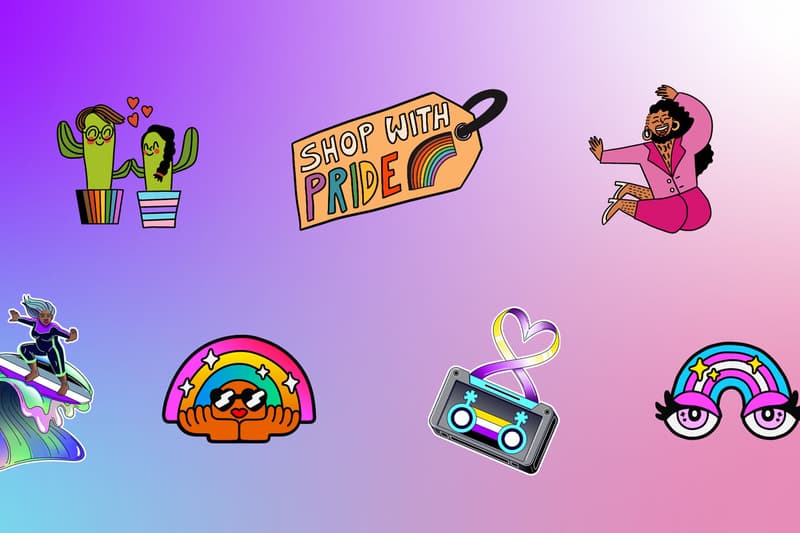 Facebook and Instagram are sharing new ways to amplify LGBTQ+ voices during Pride Month, including a new e-commerce feature called Shop With #Pride, which spotlights queer-owned businesses.
Facebook announced its new Pride-themed initiatives on Tuesday, aimed at supporting LGBTQ+ businesses impacted by the pandemic.
"We know that diverse-owned businesses have been hardest hit by the pandemic, including those owned by the LGBTQ+ community, which is why we'll be using our platforms to share and spotlight LGBTQ+ owned businesses throughout the season and beyond, and offer resources and training to help businesses move forward with pride," the company said.
Throughout the month of June, Facebook and Instagram Shop tabs on mobile will spotlight brands and products founded by and in support of the LGBTQ+ community. There will also be live shopping events, like Live Shopping Fridays throughout the month of June that will highlight LGBTQ+ focused retailers. On June 23, the platform will host a live networking event with LGBTQ+ small business owners in partnership with NGLCC (National LGBTQ Chamber of Commerce) and will also offer a new array of colorful stickers to help users show support for their favorite queer-owned small businesses.
In addition, the platform is partnering with non-governmental organizations to promote mental health and well-being in Europe, the Middle East and Africa, and will showcase creators, artists and trailblazers in the LGBTQ+ community throughout the month.
Alex Schultz, Chief Marketing Officer, VP Analytics and Executive Sponsor of Facebook's LGBTQ+ Employee Resource Group, said in a blog post that Facebook's Pride initiatives will provide the community with visibility and support.
"Some of these efforts celebrate this month specifically but many will be live year-round, continuing to make our platforms a place where LGBTQ+ people can share their voices, build community and bring the world closer together," he said.
Other platforms have also introduced new initiatives to support the LGBTQ+ community in June. Yelp announced that it would be launching a new business attribute in celebration of Pride Month that allows businesses to self-identify as LGBTQ+ owned and Open to All.