Duke's Mike Krzyzewski Plans to Retire After the 2021-2022 Season
After 42 incredible seasons with the Blue Devils, the legendary coach will be hanging it up.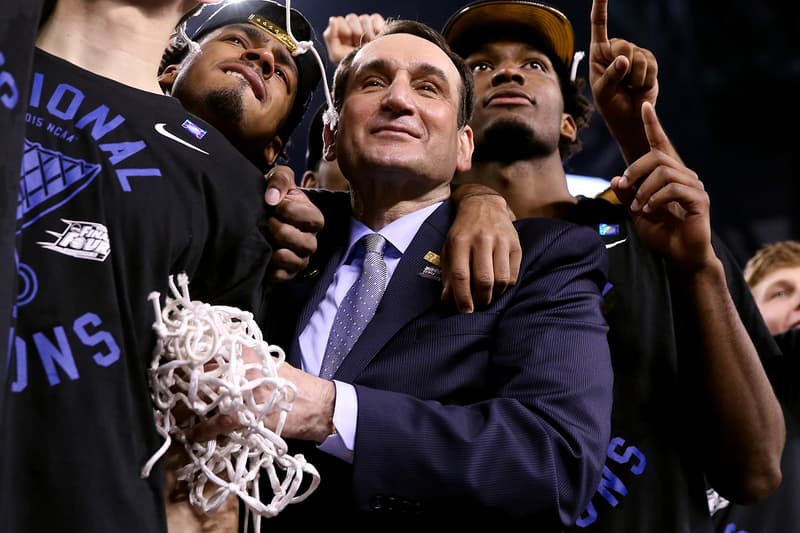 Legendary coach Mike Krzyzewski of the Duke Blue Devils, who is currently 74 years of age, is planning on retiring after the 2021-2022 NCAA basketball season. John Scheyer — former Blue Devil basketball player and current assistant to Krzyzewski — is expected to to take over his position.
Throughout 41 seasons of governing Duke University's men's basketball program, the Hall of Famer racked up five national championships, won 15 ACC titles and lead his team to the Final Four 12 times. If you tally up the number of wins he has at Duke along with the ones at Army, "Coach K" currently has 1,170 career victories as a college head coach. This is the most ever in the NCAA's Division I history.
Some of the greatest talent that the NBA has ever seen were bred by Krzyzewski's teachings. Players in the league today such as Zion Williamson, Jayson Tatum, Austin Rivers, Kyrie Irving, Seth Curry, Brandon Ingram, RJ Barrett and more suited up for him at Duke, while others such as the late Kobe Bryant, LeBron James, Stephen Curry, Kevin Durant and others had the honor of playing for him for Team USA.
For more news in the realm of sports, Jake Paul and UFC champion Tyron Woodley are set to face off on August 28, 2021.