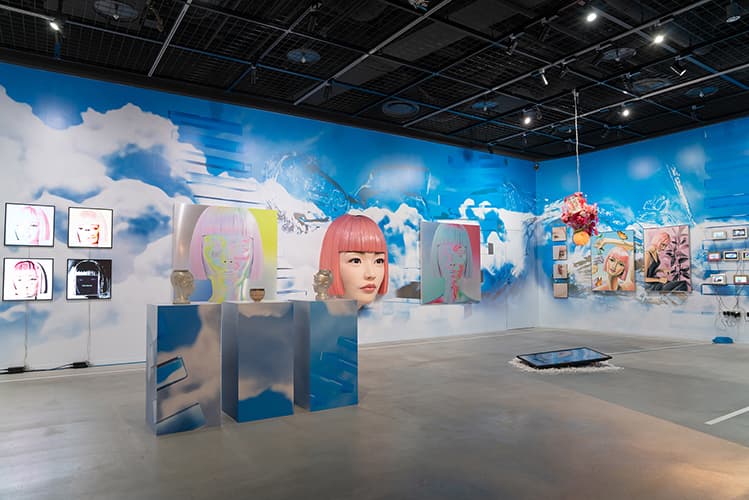 1 of 10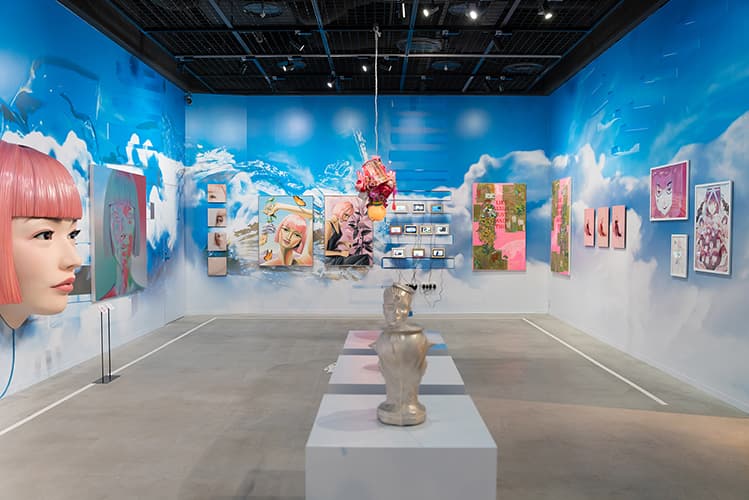 2 of 10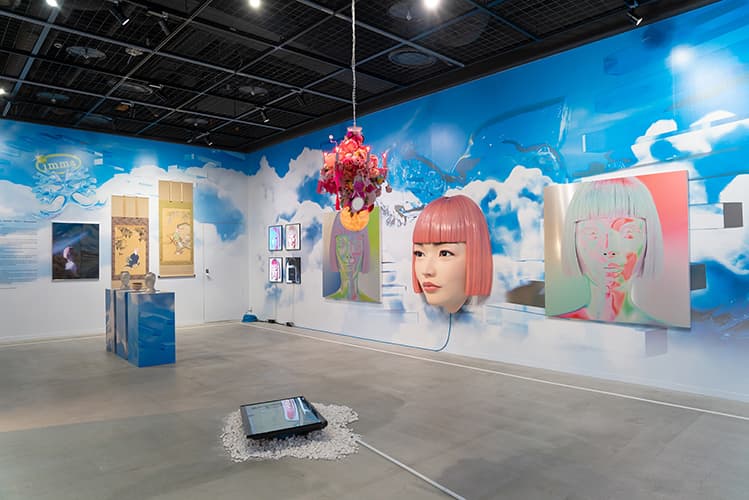 3 of 10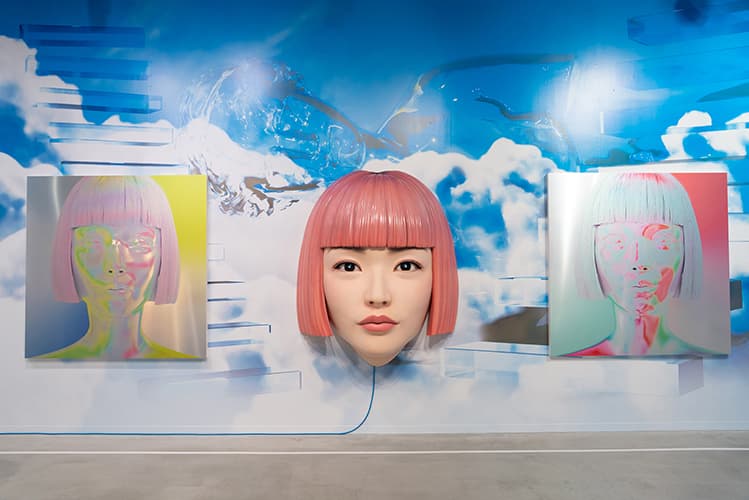 4 of 10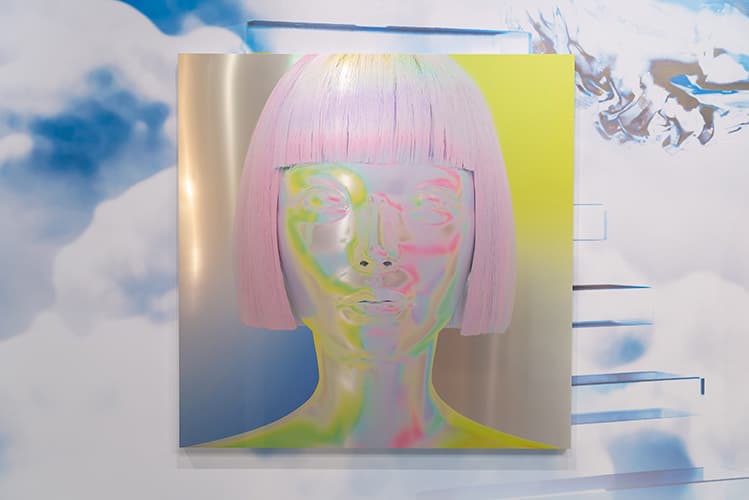 5 of 10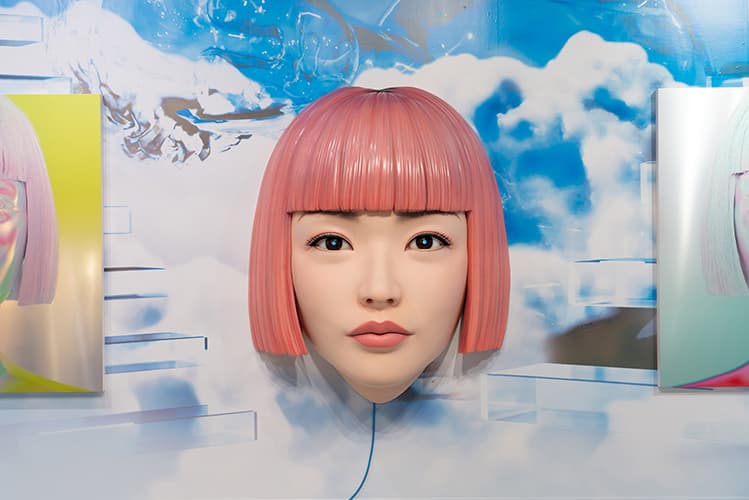 6 of 10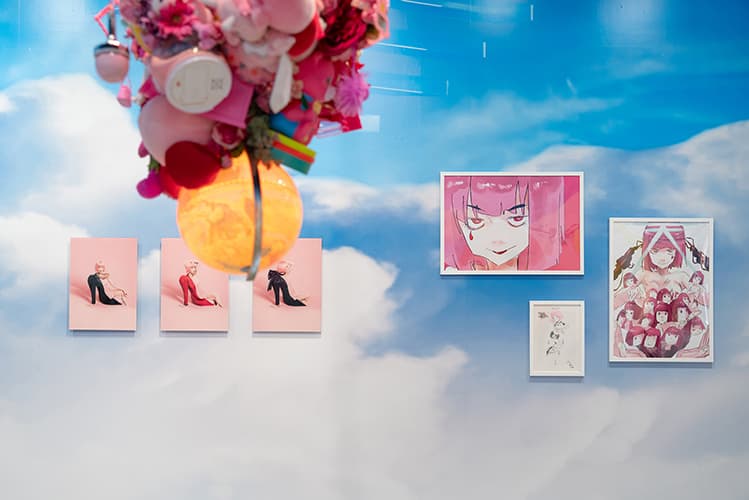 7 of 10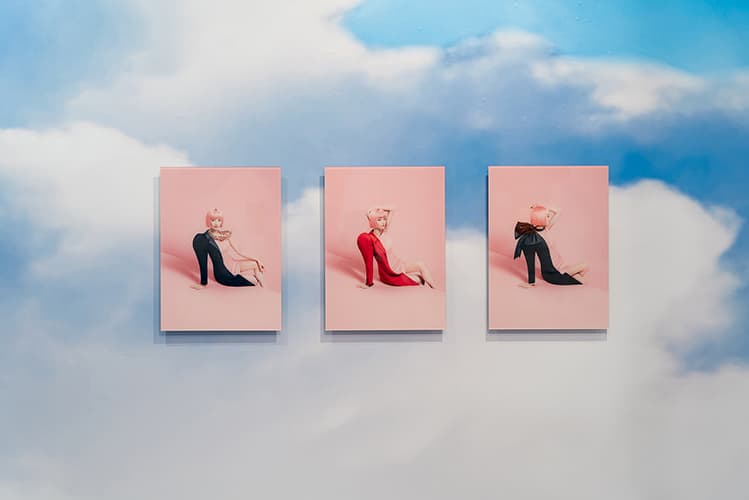 8 of 10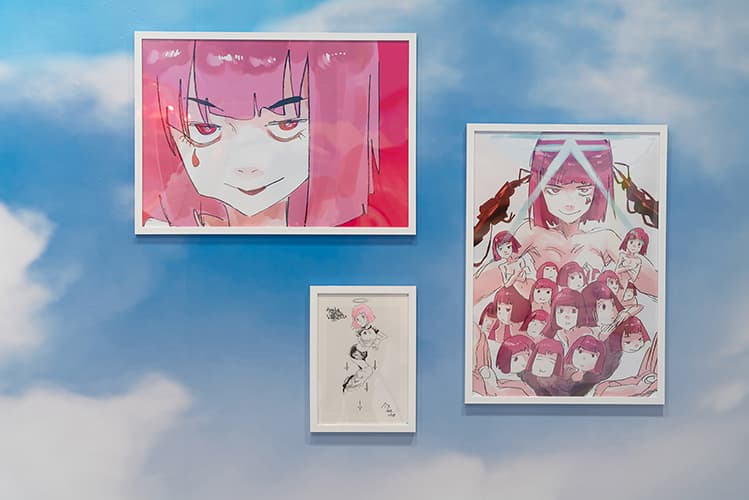 9 of 10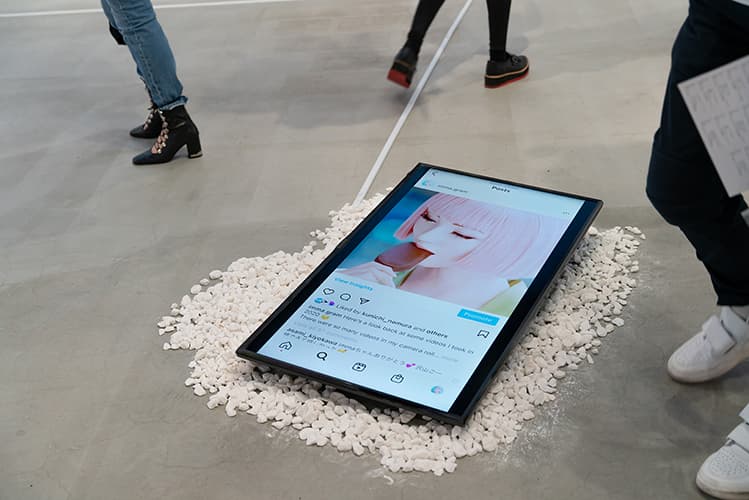 10 of 10
Japanese Virtual Model Presents Striking Works in "immaten"
Questioning "what is real, and what is fake?"
---
If you follow fashion and technology accounts on Instagram, there's a high chance that you'll run into a post by the virtual Japanese model, @imma.gram. The CGI human, known for her short bob and streetwear-centric ensembles, is now the subject of a group exhibition called "immaten" at Tokyo's Diesel Art Gallery. The works in the presentation are wide-ranging, including paintings, drawings, graphics, digital data, photos and sculptures to boot.
The gallery composition and visual direction are led by artist Minori Murata, the works in the exhibition are inspired by the virtual model and the theme of "heaven." Participating artists include YOSHIROTTEN, Kosuke Kawamura, Yuni Yoshida, Toki, Jun Inagawa, KIM SONGHE, Riyoo Kim, Amazing JIRO, Yuma Kishi, MASAKO.Y, Shinya Yamada, Kanatan and Takuya Kamioka.
Highlighted pieces include three-dimensional works by Amazing JIRO, collagist pieces by Kosuke Kawamura and light photography installation by Toki. Check out the installation views for "immaten" above and then head to Diesel Art Gallery's website for more information.
Concept for "immaten":
What is real, and what is fake?
Today, we find ourselves amongst the digital world more than the physical. We look at the world through television screens and read the thoughts of others on our smartphones. In a world where information on the internet is sometimes more trusted than what is before our very eyes, new words like "fake news" emerge in our vocabulary. So, how do people decide whether something is real or fake?

Perhaps, we are starting to recognize the virtual world as "real". Since the beginning, the border between real and fake has been blurred. From the cave paintings of Lascaux and idolatry of animism culture, every beautiful painting and photographs of persons no longer alive, are driving license portraits, Twitter icons, and now – imma.
As our society overflows with information, what each person deems to be genuine is becoming increasingly different.
A simple fact remains true – what you believe in, becomes the truth.
Elsewhere in art, New York-based artist Leon Xu is showcasing airbrush paintings of his 1989 Toyota Celica in an exhibition called "Butterfly Kisses."
Diesel Art Gallery
1 Chome−23−16 B1F cocoti
Shibuya City, Shibuya
Tokyo 〒150-0002
Japan