A$AP Rocky Claims Trump's Involvement in Sweden Assault Case "Made It a Little Worse"
The artist spoke on the issue in his newest documentary, 'Stockholm Syndrome.'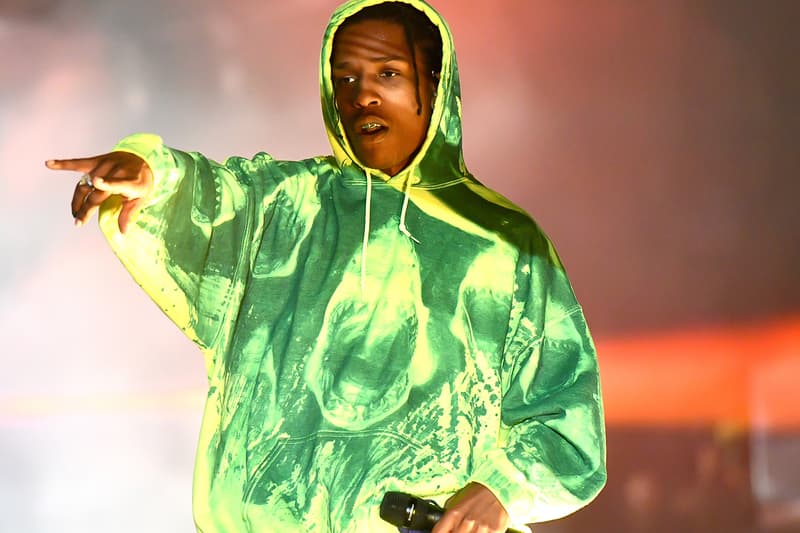 As A$AP Rocky debuted his new documentary Stockholm Syndrome at the 2021 Tribeca Film Festival, he shared that the involvement of former president Donald Trump in his 2019 Sweden arrest "made it a little worse."
In the docu, which focuses on his rise as an influential icon and the arrest, Flacko mentioned that he was "kinda was scared that Trump was going to f*ck it up," continuing, "But then on the other hand, I'm just like, 'That's what's up, man.' You want the most support you could and it's like, 'Oh, the president supports you.' That felt good. Cause for the most part, I don't think he ever knows what's going on in the urban communities … I was thankful for that, I can't lie. I was also scared that it would jeopardize me being in [jail] longer."
Trump also appeared in Stockholm Syndrome, saying that he was called by many people to help the artist out. "Many, many members of the African American community have called me — friends of mine — and said, 'Could you help?'" the former president explained. "So I personally don't know A$AP Rocky but I can tell you that he has tremendous support from the African American community in this country."
Kim Kardashian added that she and estranged husband Kanye West actually helped inform Trump of what was happening to Rocky in Sweden. She confirmed, "Rocky and Kanye have been friends a long time and I've been doing a lot of justice reform and bill reform with that administration. So I was compelled to reach out to the White House and call my contacts over there to see what we can really do."
However, Rocky eventually claimed at the end of the documentary that Trump's help "was a chess move and they tried to strong arm a lot." He added, "In reality, I had no problem saying thank you to the man, especially if he helped me. That's the narrative they pushin': That he got me out. And he didn't free me. If anything, he made it a little worse."
Elsewhere in music, Kendrick Lamar will be performing a career-spanning set at Day N Vegas 2021.