WESN and Momotaro Team up for a Limited-Edition Denim-Bound Pocket Knife
Only 150 are being made.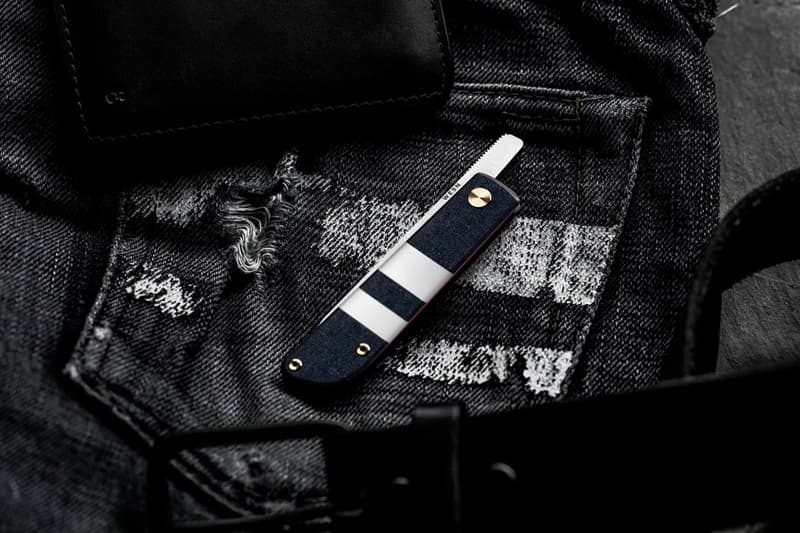 To celebrate the success of its latest Samla pocket knife Kickstarter project, U.S. hardware company WESN is now teaming up with Japan's famed Momotaro Jeans to create a limited run of its latest model, bound in the latter's iconic white-striped denim.
Built to age with style, the limited-edition pocket knife takes on the Samla's design, utilizing a friction folding design to keep its Sandvik 14C28N blade open or concealed. It carries an extremely thin profile, with one side of the handle constructed out of titanium while the other comes in the form of Micarta made from 12oz Momotaro denim coupled with a pink G10 liner. There are also phosphor bronze washers for that added vintage touch.
For those interested, only 150 of the WESN x Momotaro Samla pocket knives will be made, and they're available over on the project's Kickstarter page for a pledge of $150 USD.
Elsewhere in design, Hasbro's Marvel Legends line is introducing a replica of Iron Man's Universe-saving Nano Gauntlet.