Sole Mates: Vashtie and the Air Jordan 2
"Downtown's Sweetheart" discusses everything from working at the Stüssy store during iconic releases to becoming the first woman with an Air Jordan collaboration.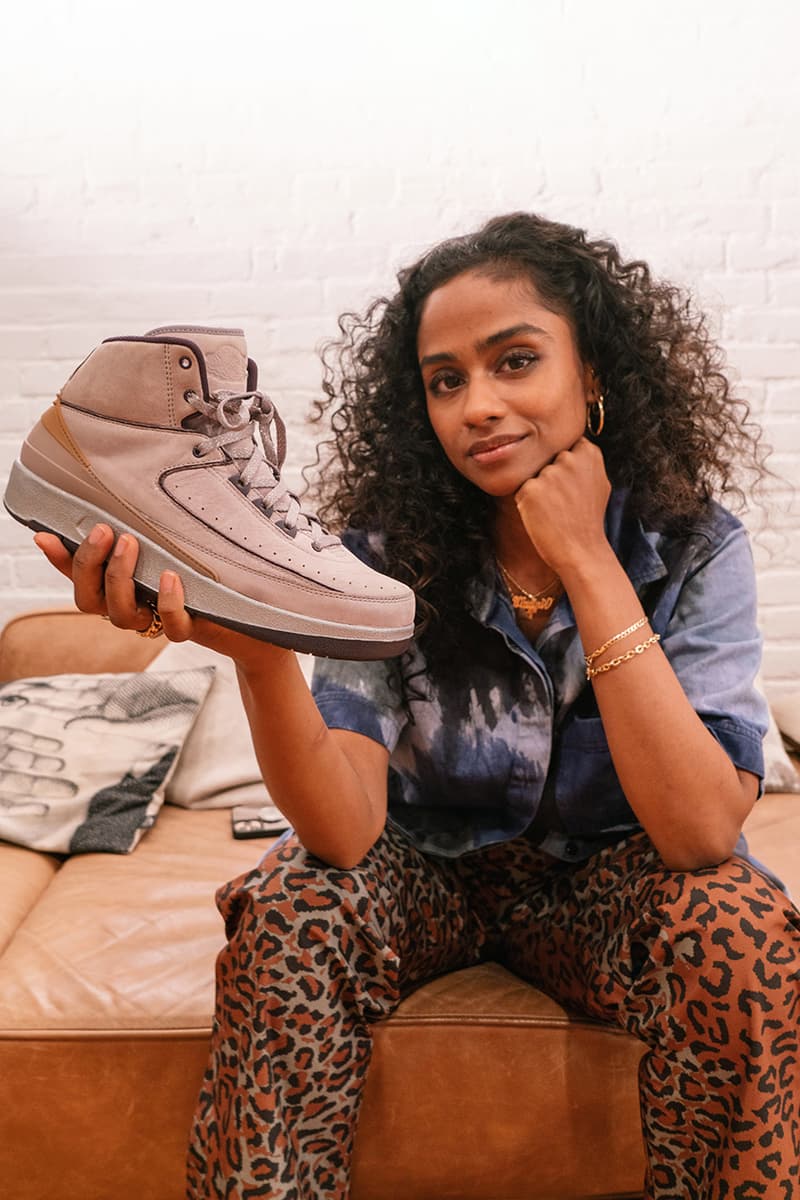 1 of 2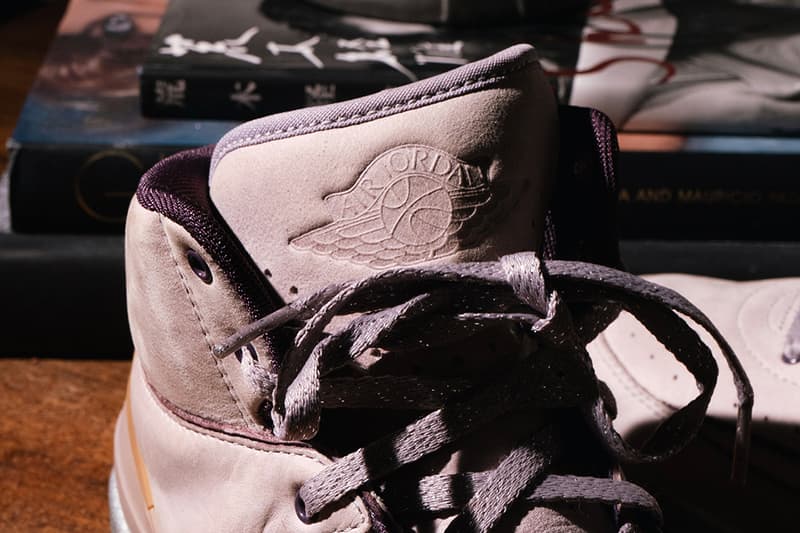 2 of 2
Sole Mates: Vashtie and the Air Jordan 2
"Downtown's Sweetheart" discusses everything from working at the Stüssy store during iconic releases to becoming the first woman with an Air Jordan collaboration.
Although it's somewhat hard to fathom in today's hyper-exposed, social media-driven world, sneaker collecting was a nascent subculture only two decades ago. When modern-day sneaker culture began to bubble around the new millenium, one of the places that pushed it forward the most was downtown New York City — SoHo and the Lower East Side, to be specific — and one of the pioneers who helped blaze a trail was Vashtie Kola, a film director, DJ, creative consultant and designer.
Affectionately known as "Downtown's Sweetheart" to this day, Vashtie, a self-proclaimed "tomboy," was one of the first women to make her mark in the then (and arguably still) male-dominated world of sneaker culture. After coming to New York City to attend the School of Visual Arts, Vashtie got her foot in the door by working at Stüssy, then, as her profile rose, eventually wound up scoring her own Jordan Brand sneaker in 2010: a lavender Air Jordan 2 that made her the first woman to ever craft a collaborative Air Jordan.
In the years since, Vashtie has become a role model to the next generation of paradigm-shifting women in the world of sneakers. Her Air Jordan 2 is a cult classic that's widely regarded as the launching point for many of the Jumpman's current woman-focused initiatives, and in the latest installment of HYPEBEAST's Sole Mates series, she reminisces on her early days in the game, discusses the sense of responsibility that came with being the first woman with an Air Jordan collaboration and much more.
HYPEBEAST: What got you into sneakers?
Vashtie: I grew up in the hood in the '90s, and "style" to us was having the best sneakers possible. I've been a tomboy since I was young, but I didn't have much money as a kid — so that spurred my obsession with Nike and Jordan kicks, styles I couldn't afford back then. I think Michael Jordan had a big hand in creating what people in my hood sought after, but lots of kids in hoods across the country were also looking to the flash and flamboyance of drug dealers for inspiration. Of course, when I got older and moved from upstate New York to NYC, I started working at Stüssy, which was under the James Jebbia umbrella at the time, and I then became aware of the full scope of sneaker culture.
So you move to New York City, start attending the School of Visual Arts and begin working at Stüssy. How did that experience shift your perspective on sneakers?
It was eye-opening to see that sneaker culture extended beyond the big shots in your hood. Sneaker culture was bigger than even New York City — it was the entire world. When I worked at Stüssy and we'd do sneaker drops there would be lines down the block. And these lines had kids from everywhere: New York, Los Angeles, Tokyo. At that time the Internet wasn't what it is today, forum culture was still growing and we didn't have blogs like HYPEBEAST. Recognizing how much of a lifestyle sneakers can be was was very eye opening.
A quick aside: were you working during the drops for some of those really early Stüssy x Nike collaborations?
Yes! I worked the Huarache drop, and a few others like the first Dunk High, with the ostrich leather Swoosh [laughs].
You were right in the thick of things when the movement that grew into modern-day sneaker culture first started popping off around the turn of the century. What was that experience like, and how do you think the culture back then differed from the way it is today?
It was much smaller, much more niche. If you saw something you liked, you really had to memorize the color, the style code — there was really no guide or resource to learn about these sneakers or even share what you knew with others. I'd usually look to Japanese magazines, which I'd get from this little store in Manhattan. These magazines would showcase street style in Tokyo, and it was a good way to find new sneakers. I really can't stress enough how small the community was, and I think that's part of the reason I've become such a fixture in it to this day. I was wearing sneakers at a time that not a lot of girls were. You couldn't even get into a club with sneakers on! [laughs] It was definitely a different world.
How did the opportunity to collaborate on the Air Jordan 2 come about? I've heard that the genesis of the collaboration was due to a chance encounter with a friend who worked at Jordan Brand, and you showed him photos of your Air Jordan birthday cake?
Yes, exactly! You know the story perfectly [laughs]. My friend's name is Astor Chambers, an incredible human being who worked in sneakers for a long time. I ran into him right after my birthday party in 2009, where I had an Air Jordan 3 cake — HYPEBEAST actually covered the party, which I was really excited about — and I was telling him about the cake. He was like "oh my God, that's right: you're totally obsessed with Jordans. I'm actually working at Brand Jordan, you should design a sneaker with us." Of course, if anyone on the street says that to you you're not going to believe it. Even though Astor was and still is a good friend of mine, I certainly didn't believe it in that moment. But there we were the very next day, going through the details of it all.
"I really became smitten with the Air Jordan 2 over the course of the design process, how classic, clean and elegant it was."
Did Jordan Brand approach you with the Air Jordan 2 right off the bat, or was there a bit of back and forth on the silhouette selection?
So I'm obsessed with the Air Jordan 3, which, of course, I saw that you're wearing today [laughs]. It's always kind of been my shoe of choice, but Jordan Brand offered me the Air Jordan 2 because it was about to be celebrating its 25th anniversary, and of course I'm not going to walk away from that. At the time I had much more of a personal history with the Air Jordan 3 than the Air Jordan 2, but I really became smitten with the AJ 2 over the course of the design process, how classic, clean and elegant it was.
Talk me through the collaborative design process with Jordan Brand. I know the purple shade was inspired by Violette, your brand at the time, but how did you settle on the materials and details — and what was the back-and-forth in that process like?
I stayed remote in New York and the Jordan design team was in Portland. I showed them a series of sketches, all of which incorporated violet as the primary color. Of course that was my brand color, but I also felt it was symbolic because although the Air Jordan 2 is a men's shoe it was going to be made for women for the first time. I wanted to strike a balance.
After I sent them the sketches, they presented some material swatches that matched what I was envisioning, and over the course of a few rounds of back-and-forth we settled on this dusty shade of lavender. It was very androgynous, something that at a glance could seem almost gray and not so overtly feminine. To honor the 2's 25th anniversary, we added in hits of silver and amber as well. [The design team was] very open — I feel like they'd have been on board for anything I suggested.
Do you still wear your pair(s) frequently, or is it more of a special occasion shoe for you now?
I have a couple of pairs! There are one or two that I wear, then two that I don't wear — one of which is actually on the way to Europe right now to be in an exhibit about sneakers. I hear they're hard to find these days.
They are indeed. I took a spin through eBay before I came here, and didn't turn much up.
Wow, you did your work. What did you find?
A 6 ½ for $2,000 USD.
Oh! Wow, alright! [laughs]
When you were working on the collaboration, did being the first woman with her own Air Jordan feel like a big responsibility, or was it more like "hey, this is really cool?"
I knew it was a big deal from the jump. I'm not a pessimist and would like to say I'm a realist, but when the opportunity presented itself, I was like "ok, I don't want to count my chickens until they've hatched," and obviously I wasn't allowed to speak on [my shoe] when it was still in development. Frankly, the weight of the project still reveals itself to me now. Having this conversation today, I'm thinking back on how old I was then, what I was doing back then, even thinking that I've never played sports in my life and I got a Jordan collaboration. In short, I understood the weight of it: I was shocked and amazed then, and I'm still shocked and amazed now.
"I want to see the 10th woman have a collaboration, the 100th woman have a collaboration, and I can't wait until the conversation shifts from 'oh, it's a woman who did this' to 'she did this and it's amazing'."
What are the biggest shifts you've seen in the world of women's sneakers since your Air Jordan 2 released?
I'm super excited about how things have changed. It's shifted from just girls in the hood wearing Jordans to everyone from fashion girls to girls in small towns who don't play sports and have no connection to Michael Jordan wearing Jordans. It's really cool, and shows what the influence of our community has done. It also seems like every sneaker brand has realized they don't need to "shrink it and pink it," that there's an actual community of young women and people who identify as women that are important to speak to, which makes me really happy.
Like we'd talked about earlier, I grew up a tomboy and was often the only girl in my crew. It was always like "oh man, it's so cool you're the only girl here!" and at the time it was cool to be the only girl that had a collaboration. Now, though I'm so turned off by that idea: I want to see the 10th woman have a collaboration, the 100th woman have a collaboration, and I can't wait until the conversation shifts from "oh, it's a woman who did this" to "she did this and it's amazing," that level of normalization.
You're close with Aleali May, who's one of the leading ladies of Jordan Brand these days. Tell me about your relationship with her.
I'm absolutely thrilled to see Aleali doing everything she's doing. Independent of my personal history with the brand, for me, as a woman, to see women like her and Melody Ehsani thriving is amazing. I know it's giving confidence to a lot of young girls, letting them know that they can do the same thing. Jordan Brand has a really strong blueprint in place for its women's line too and I'm excited to see the future of it.
Why are sneakers important to you?
They've been a part of my DNA my whole life — from when I was a kid to now, when I'm a married woman with a baby. For me they've never been a trend, never been about the times. They've always been about expressing myself and my style. It's clearly never going to change for me either, seeing as I'm still dressing the way I always have been. Sneakers are a very personal thing to me.