Quincy Jones Wouldn't Work With Elvis Presley Because He Was Supposedly Racist
The music icon also touched on the racism he experienced in Hollywood in the mid-60s.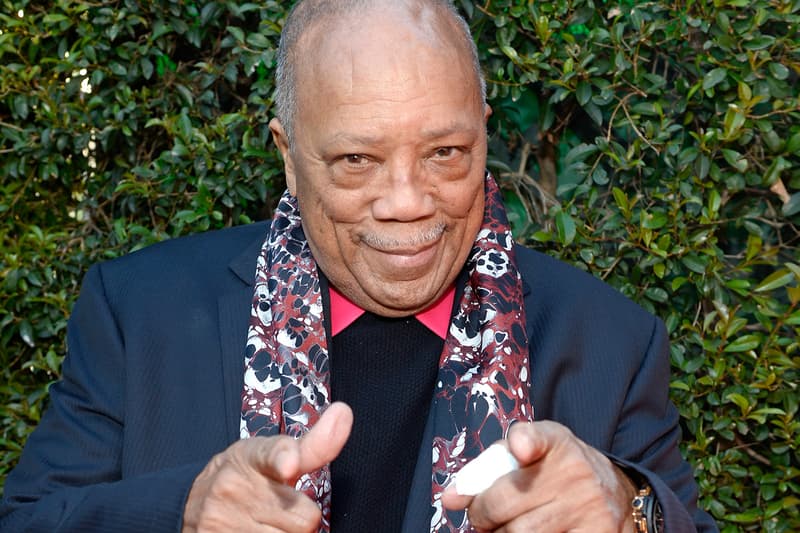 In a recent profile for The Hollywood Reporter, Quincy Jones shared that he wouldn't work with Elvis Presley because the late artist was supposedly racist.
Although the music giant didn't go into detail of his allegations, he did briefly touch on the incident that his claims stemmed from. "I was writing for [orchestra leader] Tommy Dorsey, oh God, back then in the '50s. And Elvis came in, and Tommy said, 'I don't want to play with him,'" Jones said. "He was a racist mother — I'm going to shut up now. But every time I saw Elvis, he was being coached by ["Don't Be Cruel" songwriter] Otis Blackwell, telling him how to sing." THR noted, however, that Blackwell sat with David Letterman in 1984 and maintained that he and Elvis never met.
Elsewhere in the interview, he shared other racist exchanges he experienced as a Black film composer in the mid-60s and how Hollywood only used "three-syllable Eastern European names" as composers. "They called me to do Gregory Peck's Mirage [in 1965] and I came out here. I was dressed in my favorite suit, and the producer came out to meet me at Universal. He stopped in his tracks — total shock — and he went back and told [music supervisor] Joe Gershenson, 'You didn't tell me Quincy Jones was a Negro.' They didn't use Black composers in films. They only used three-syllable Eastern European names, Bronislaw Kaper, Dimitri Tiomkin. It was very, very racist," Jones explained, continuing, "I remember I would be at Universal walking down the hall, and the guys would say, 'Here comes a shvartze' in Yiddish, and I know what that means. It's like the N-word. And Truman Capote, I did In Cold Blood, man. He called [director] Richard Brooks up, he said, 'Richard, I can't understand you using a Negro to write music to a film with no people of color in it.' Richard said, 'F*ck you, he's doing the score.' I did, and I got nominated for an Oscar."
Elsewhere in music, J. Cole joined Timbaland's music creation marketplace called Beatclub.