Paramount+ Teases New 'Rugrats' CGI Revival Series
"A baby's gotta do what a baby's gotta do."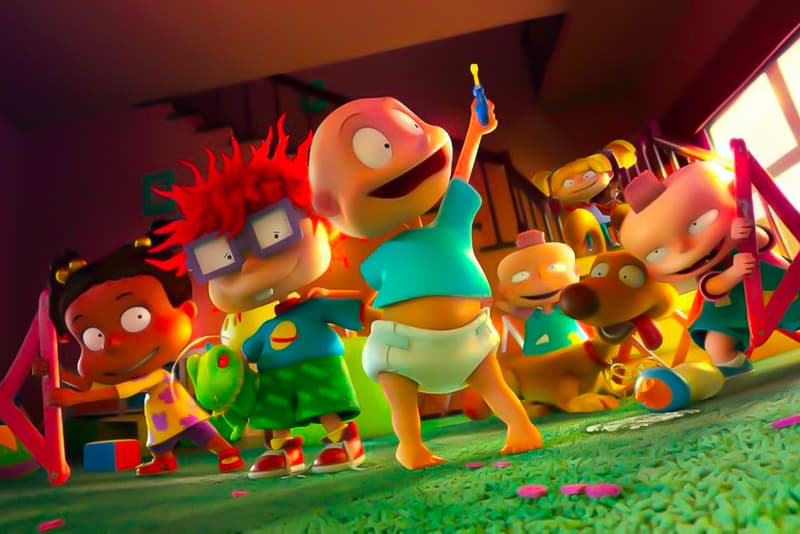 Paramount+ has been on a roll with its latest throwback reboots and continues the momentum as they debut a trailer for a reimagined Rugrat cartoon series.
The classic baby group cartoon ran for a total of nine seasons from 1991 to 2004 on Nickelodeon followed by a production of three movies and the sequel series All Grown Up.
In promotion of the series, the trailer follows the babies on a rollercoaster of adventures as they run from a dinosaur in the jungle, brawl with a giant green dog monster in a reality-shifting video game, and break into the "magical cave of fun stuff".
The revival reunites all original voice cast members such as Tommy (E.G. Daily), Chucky (Nancy Cartwright), Phil & Lil (Kath Soucie), Angelica (Cheryl Case), and Susie (Cree Summer) for a reimagined CGI animation.
Check out the trailer below to hear Tommy Pickles say his infamous line, "A baby's gotta do what a baby's gotta do." The three-dimensional cartoon reboot premiers on May 27.
View this post on Instagram
For more entertainment news, 'Stranger Things' unveils its season 4 teaser.