J. Cole Reveals He's "Super Comfortable" With Retiring From Hip-Hop
The 33-year-old shared that he still wants to do other things in his life.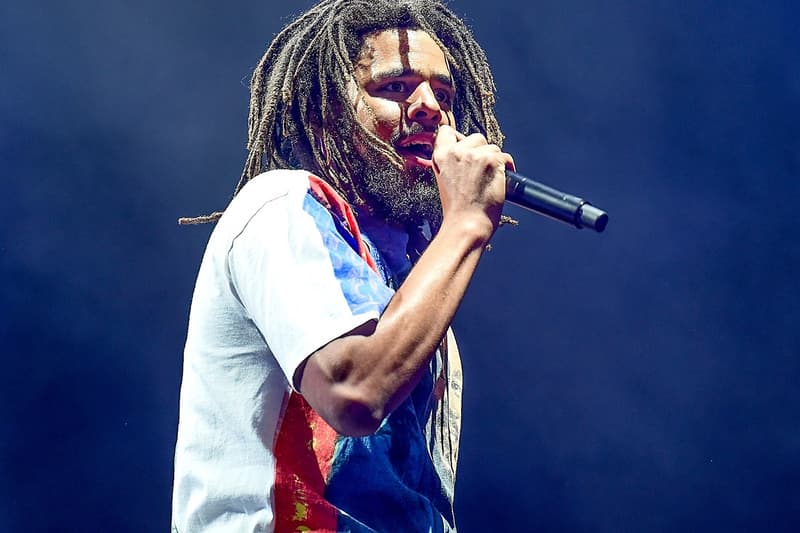 J. Cole recently sat down with SLAM Magazine to become the first musical artist to ever grace its cover — another first in his career — and he touched on the fact that he's on his way to making peace with retiring from hip-hop.
The 36-year-old explained that much of the work he's doing now will allow him to leave the game on good terms, but there's no telling just when that might be. "Oh, bro, I'm super comfortable with the potential of being done with this sh*t. But I'm never going to say, Oh, this is my last album," Cole said, continuing, "Because I never know how I'm going to feel two years, three years, four years down the line, 10 years down the line, but please believe, I'm doing all this work for a reason."
He added, "I'm doing all this work to be at peace with, If I never did another album, I'm cool. That's the reason for all of this, so I know that I put everything on the table. I left everything on the table, and I'm good with that. Because there's a lot of shit I want to do with my life and in my life that, because I have such an intense love and passion for the craft, if I don't let that go, I'm not going to be able to get to these other things that I also want to learn and grow and be good at. So it's like, No, let me get everything out on this craft, to where I feel at peace. And then, guess what? If I'm inspired and I feel like doing it again, cool. But if not, I know I left it all on the table."
In case you missed it, J. Cole's name was listed in a team roster that's participating in the Basketball Africa League.