EA's 'Ultimate Team' Generates $3,000 USD Per Minute
Making up a substantial portion of its $1.62 billion USD earnings.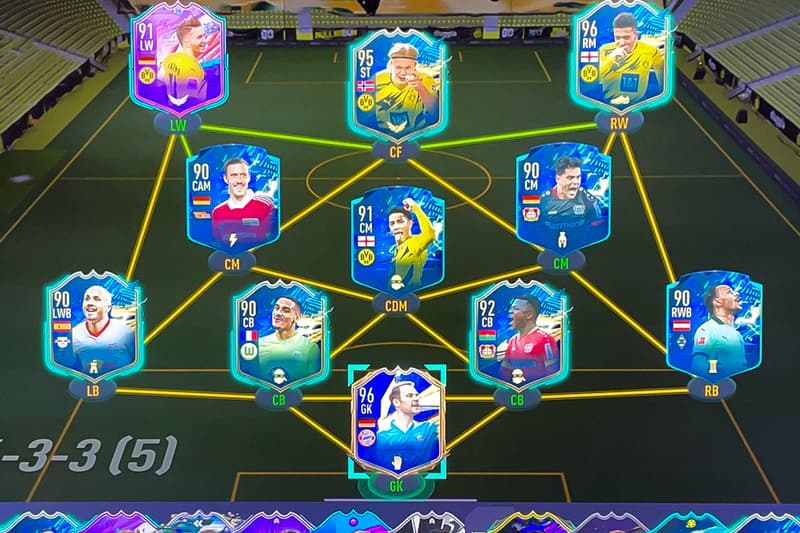 According to reports, Electronic Arts made $1.62 billion USD to its various Ultimate Team modes in its EA Sports games. Breaking down the staggering earnings, EA generated $3,000 USD per minute from the sale of its FUT packs with a substantial amount coming from FIFA 21.
Over the last few years, Ultimate Team has increasingly become a major part of EA's business with the popular mode accounting for 29 percent of the developer's net revenue for 2021. Ultimate Team modes are centered around loot boxes that have been criticized for being a form of gambling tied to a pay-to-win system. Players can either unlock FUT packs through gameplay or brought with real money, unlocking characters through a "random system."
How much does EA earn from Ultimate Team across FIFA, Madden and NFL?

EA Net Revenue from Ultimate Team:

FY 2021: $1.62bn
FY 2020: $1.49bn
FY 2019: $1.37bn
FY 2018: $1.18bn
FY 2017: $775m
FY 2016: $660m
FY 2015: $587m

The majority is from FIFA Ultimate Team ofc. pic.twitter.com/xUbNUx6R62

— Daniel Ahmad (@ZhugeEX) May 26, 2021
In case you missed it, Pokémon Brilliant Diamond and Shining Pearl recently received an official release date.