DJ Khaled Speaks on Bringing JAY-Z and Nas Together for 'KHALED KHALED' Album
Revealing that it took him "four to five years" to ask the former rivals to collaborate.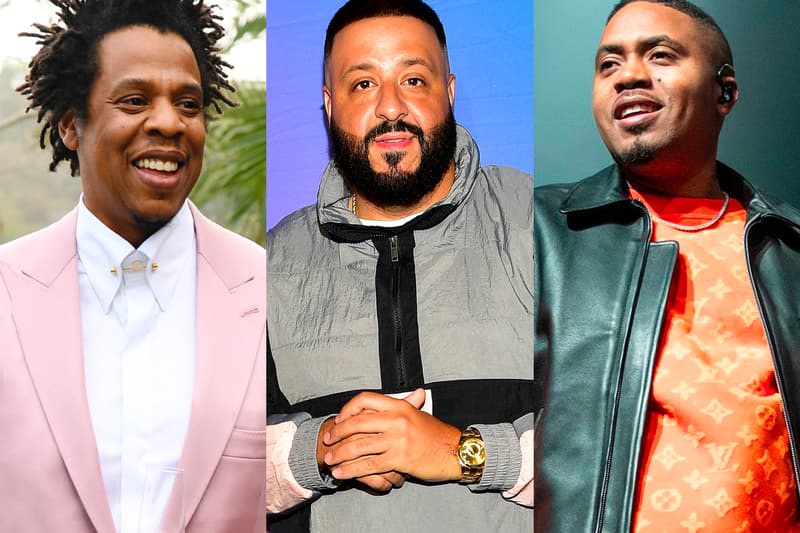 DJ Khaled revealed in a recent interview it took him "maybe four to five years" to ask JAY-Z and Nas to come together for a track.
Speaking to PEOPLE, the producer explained how he managed to get the two artists, who he describes as his brothers, to collaborate for his KHALED KHALED cut, "Sorry Not Sorry." "One day we were having dinner at Tao in LA and it was Mary J. Blige, Beyoncé, Nas, JAY-Z, Puff Daddy and more people were there," DJ Khaled said. "JAY-Z and Nas are my brothers, but that day, I [saw] them together just having the best conversations and it was all laughing, enjoying good energy and good vibes. So I've always been wanting to make this record. So I'd seen that and I said, 'Man I can pull this off.'"
He continued, "It took me I would say maybe four to five years to get the courage to ask. But I knew that day, that is possible, because I felt the love. I asked both of them [about] working on this album. And they were like, 'Let's do it.'"
The partnership birthed "Sorry Not Sorry" — one of the most revered tracks on KHALED KHALED, "Man, it was a dream come true for me, but also a gift to the world," DJ Khaled added. "Just to be able to put that together was unbelievable."
Elsewhere in music, HYPEBEAST broke down the journey of J. Cole as the first rapper with six consecutive No. 1 studio albums.