Breitling Drops Beefed-Up Super Chronomat Collection
The new all-rounder includes a chronograph, a four-year calendar and revives the UTC module bracelet.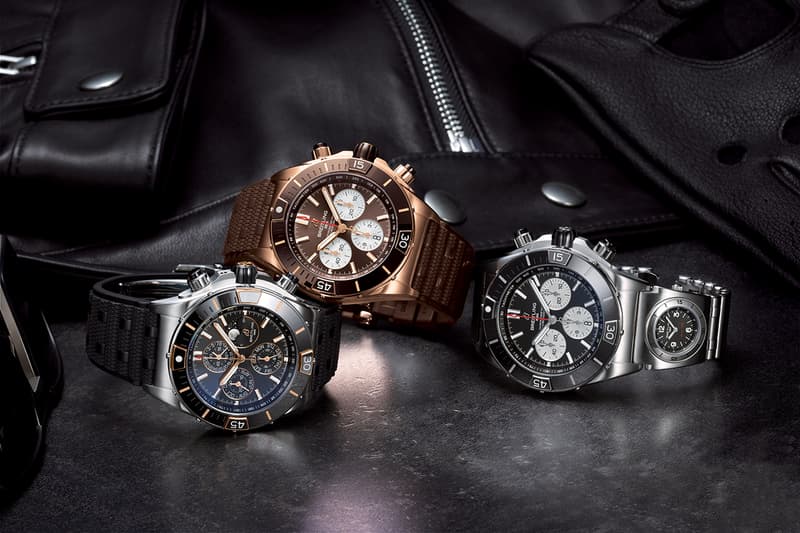 1 of 7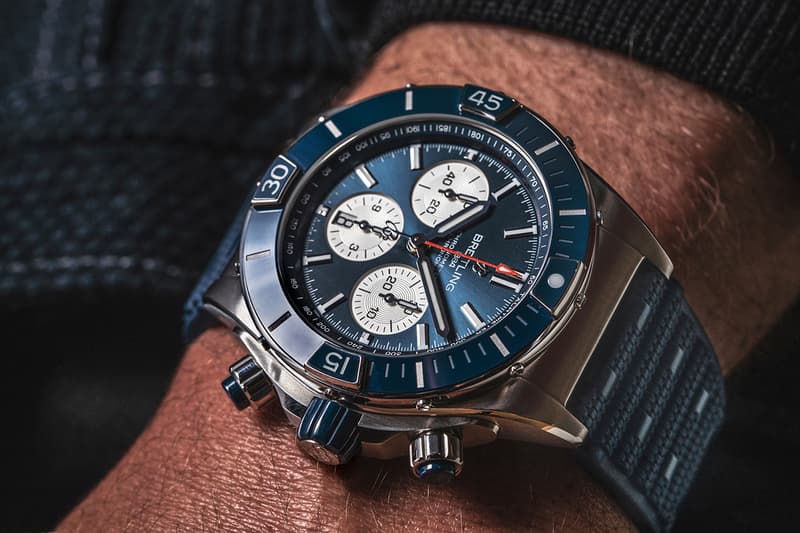 2 of 7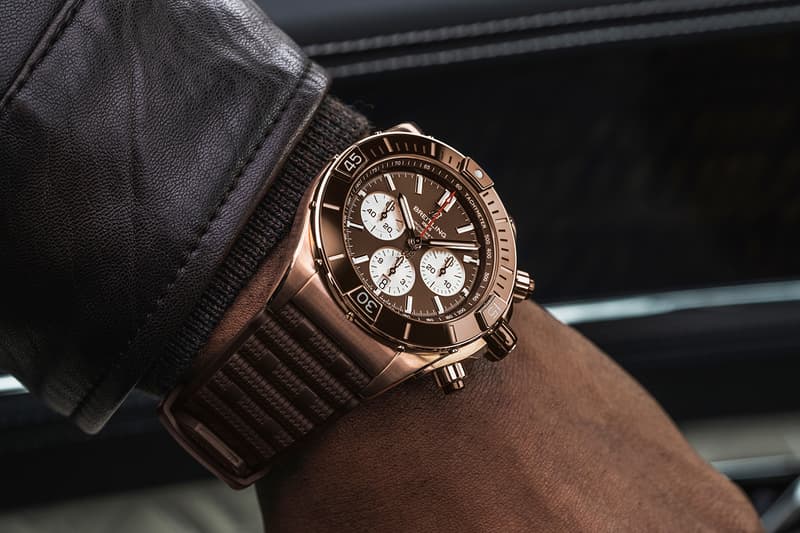 3 of 7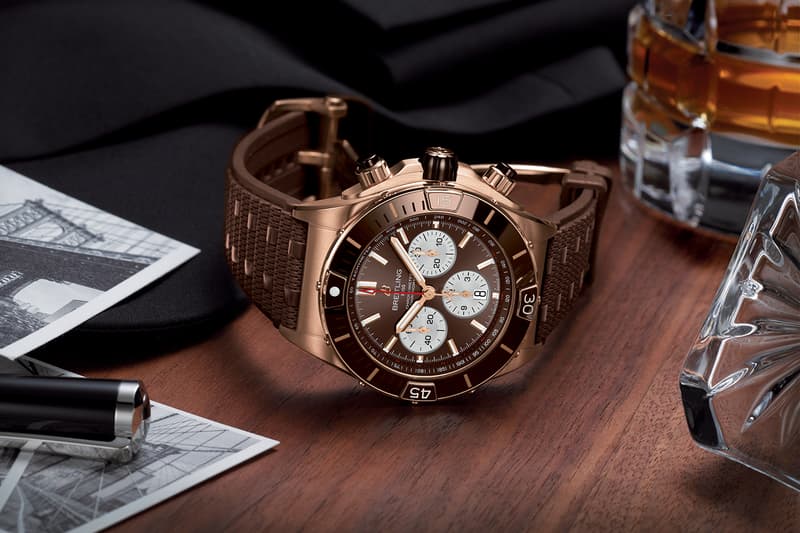 4 of 7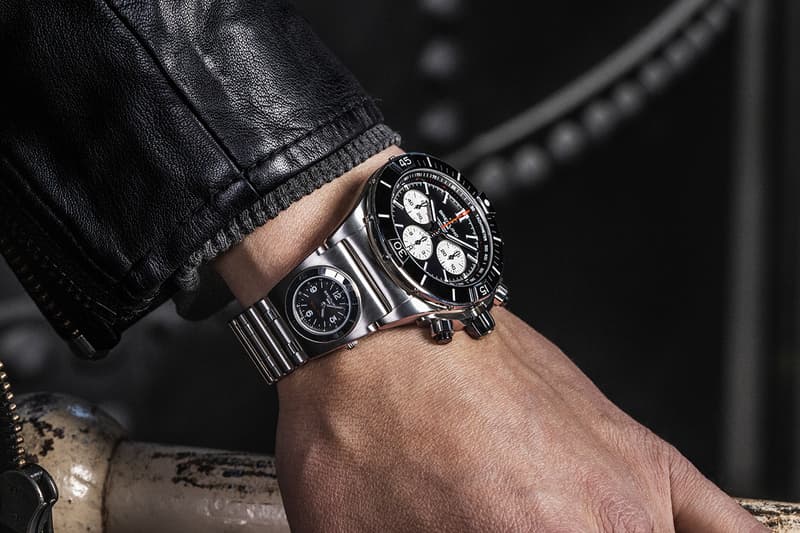 5 of 7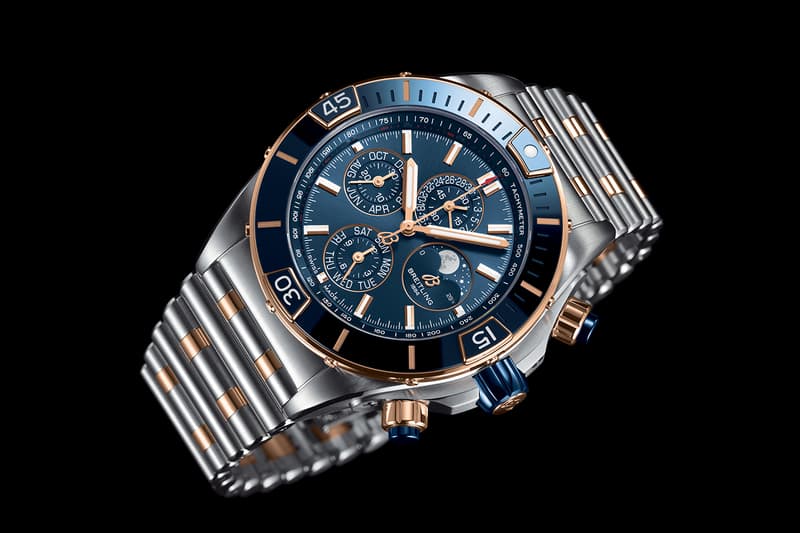 6 of 7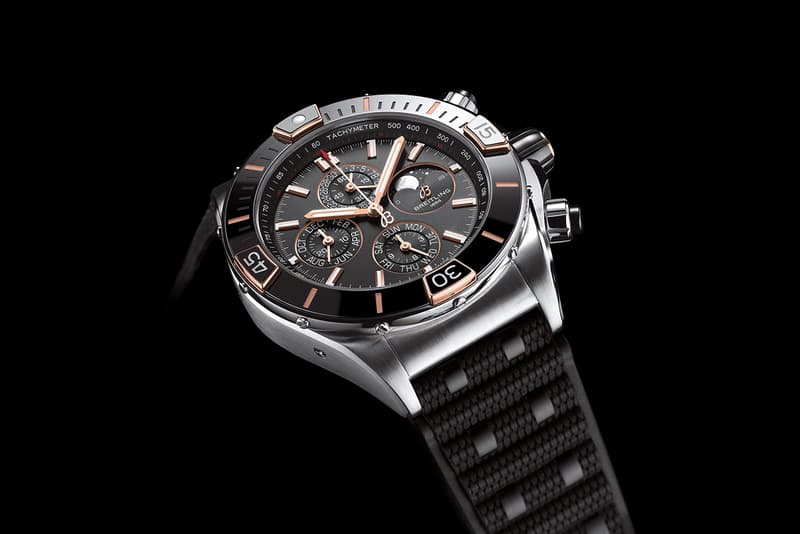 7 of 7
Breitling is attempting to blur the lines between "sturdy and stylish" watches with its new Super Chronomat collection, which introduces a new 44mm case size and a new ceramic bezel insert.
While the chronographs in the collection certainly aren't afraid of mixing robust design and sports watch functionality with precious metal, two-tone and vivid colors, the most striking elements of the collection are two of its complications, a unique four-year calendar and a UTC bracelet module.
The four-year calendar offered by Breitling's Calibre 19 is a practical halfway house between the annual calendar complication (which needs to be adjusted once a year in February) and the perpetual calendar (which is good until 2100 if you keep it wound), only needing adjustment once every four years to take into account the 29-day February found in leap years.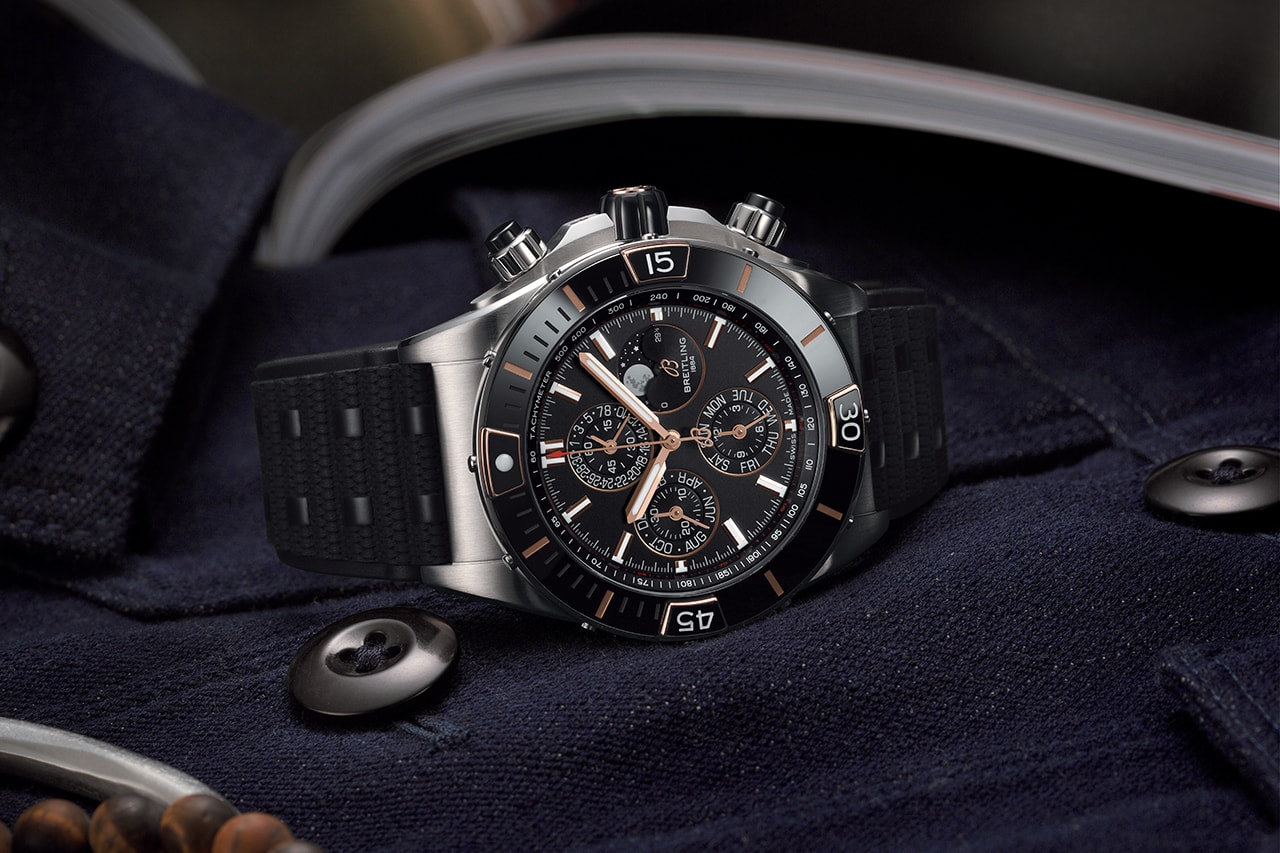 The Super Chronomat also reintroduces the UTC bracelet module found on certain Chronomat models in the 1980s, which sits between the watch head and the Rouleaux bracelet. The module is a standalone watch, powered by an ultra thin quartz movement, allowing for a more legible second timezone to be displayed. Breitling also offers the Super Chronomat on a newly developed rubber strap which features matte, slick and woven textures.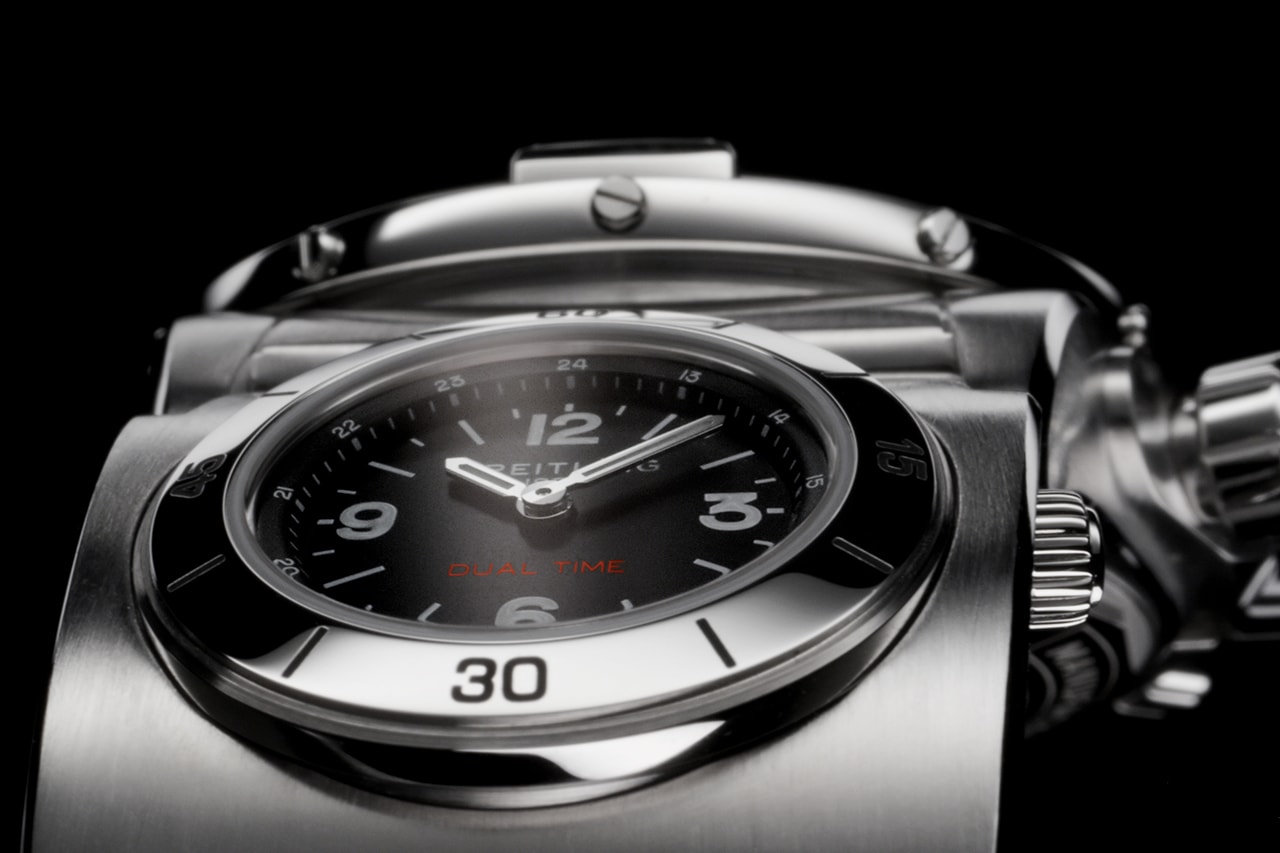 Breitling CEO Georges Kern called the COSC-certified Super Chronomat the most complex watch, from a manufacturing perspective, that the brand has ever produced. The bezel alone is formed of 23 separate components and features the same interchangeable "rider tabs" found on Chronomat watches since the model was launched in 1983. The tabs sit proud of the sapphire crystal, protecting it, while swapping the 15 and 45 tabs allows for both timing and countdown functionality.
"This is a watch you'll get noticed in without having to worry about it," said Kern. "This watch is tough enough for every pursuit, but it won't get in the way of your sense of style."
The Super Chronomat B01 44 chronograph, which is water resistant to 200m and features a 70-hour power reserve, is offered in four versions: two in stainless steel with either blue or black bezel and dials, a third in 18k red gold with a rich brown bezel and dial combination and a fourth, again in stainless steel, with black bezel and dial and the UTC module.
The Four-Year Calendar, which is water resistant to 100m and features a 42-hour power reserve, is offered in stainless steel and 18k red gold two-tone with either black or blue bezel and dial combinations, both with tone-on-tone sub dials.
The Breitling Super Chronomat collection dropped today and is available via Breitling, with prices starting at $8,500 USD.