Tourbillon-Only Purnell Debuts Microfiber-based Composite Case
One-off Escape I Primo features a diamond-set, triple axis tourbillon.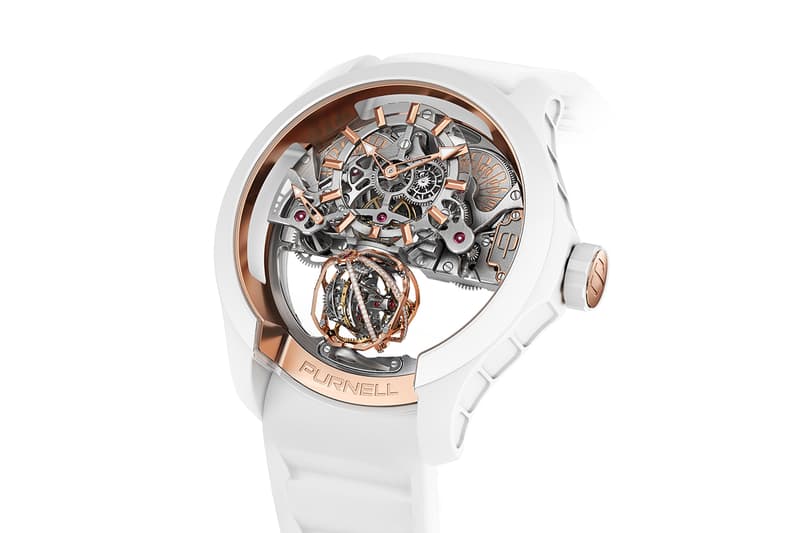 1 of 5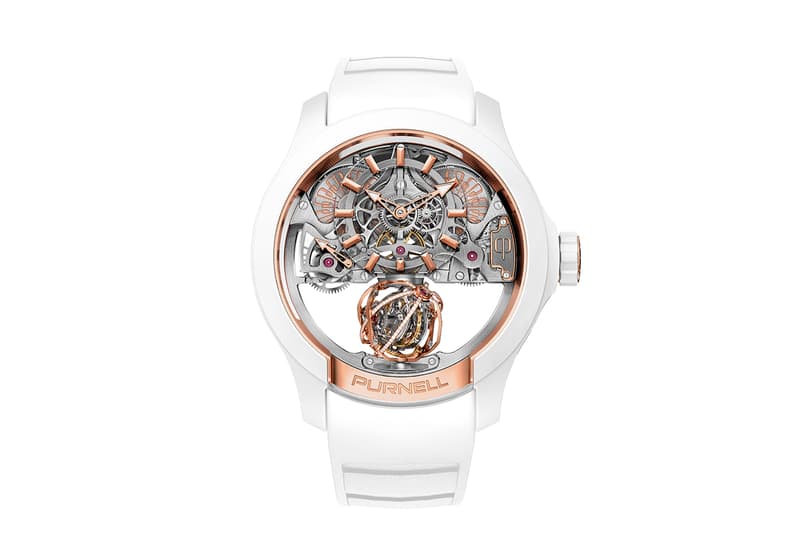 2 of 5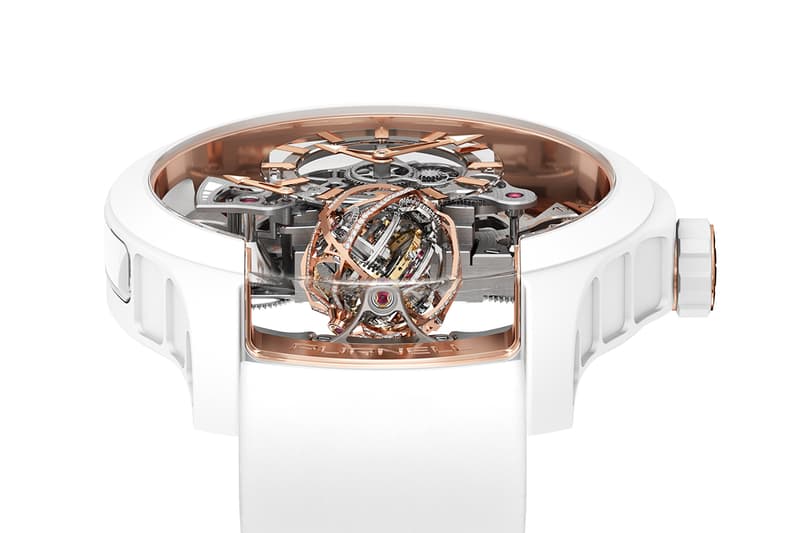 3 of 5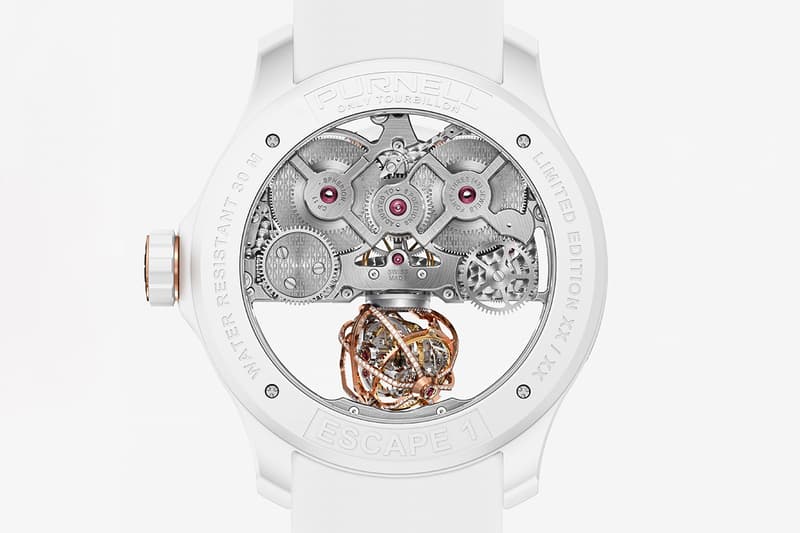 4 of 5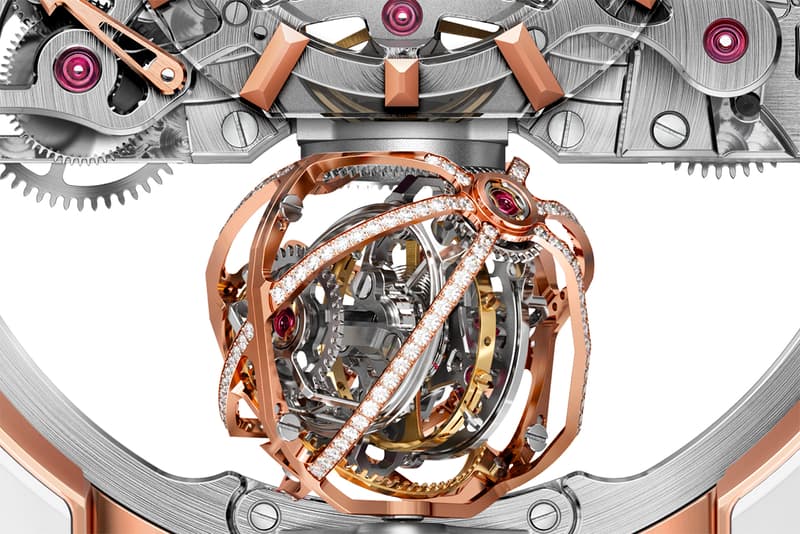 5 of 5
Purnell, the watch brand that only produces tourbillon-equiped watches, has revealed a new proprietary case material made with microfibres that promises a tougher, lightweight alternative to ceramic.
The Swiss-made WPM (or White Purnell Microfibre) composite is rolled out on the 48mm Escape I Primo, a unique piece made from four blocks of the new material, which also houses the brand's new CP11 movement.
WPM is made using vacuum injection moulding and boasts a uniform, off-white finish once polished using diamond-tipped tools. The material's surface is then heat-hardened before undergoing an anti-UV treatment, preventing it from discoloring.
Purnell's CP11 movement, developed by Gaia Prize-winning watchmaker Eric Coudray, features a 50-hour power reserve indicator and a single Spherion, the brand's triple-axis tourbillon, which weighs less than a gram and here is set with 304 brilliant cut diamonds.