Introducing the Vegetarian "Vetements Burger"
Only in Russia can you order the combo meal and its sustainable packaging.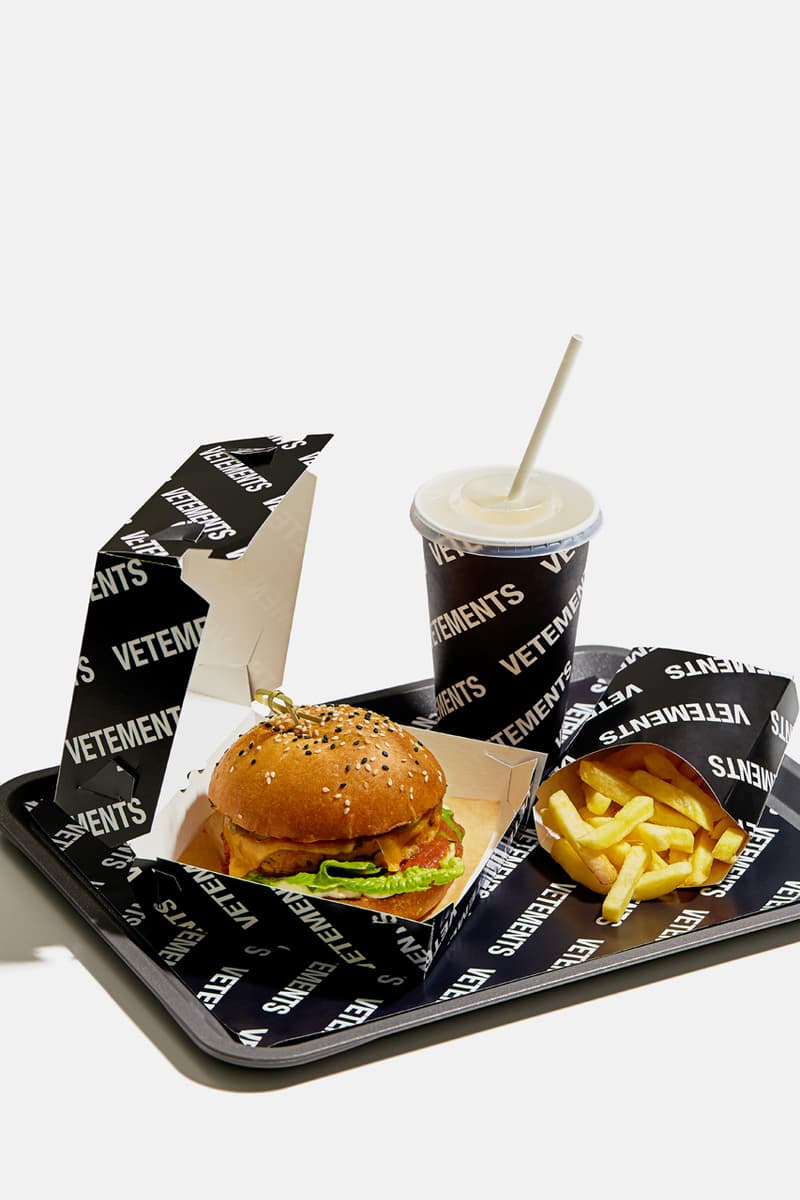 1 of 11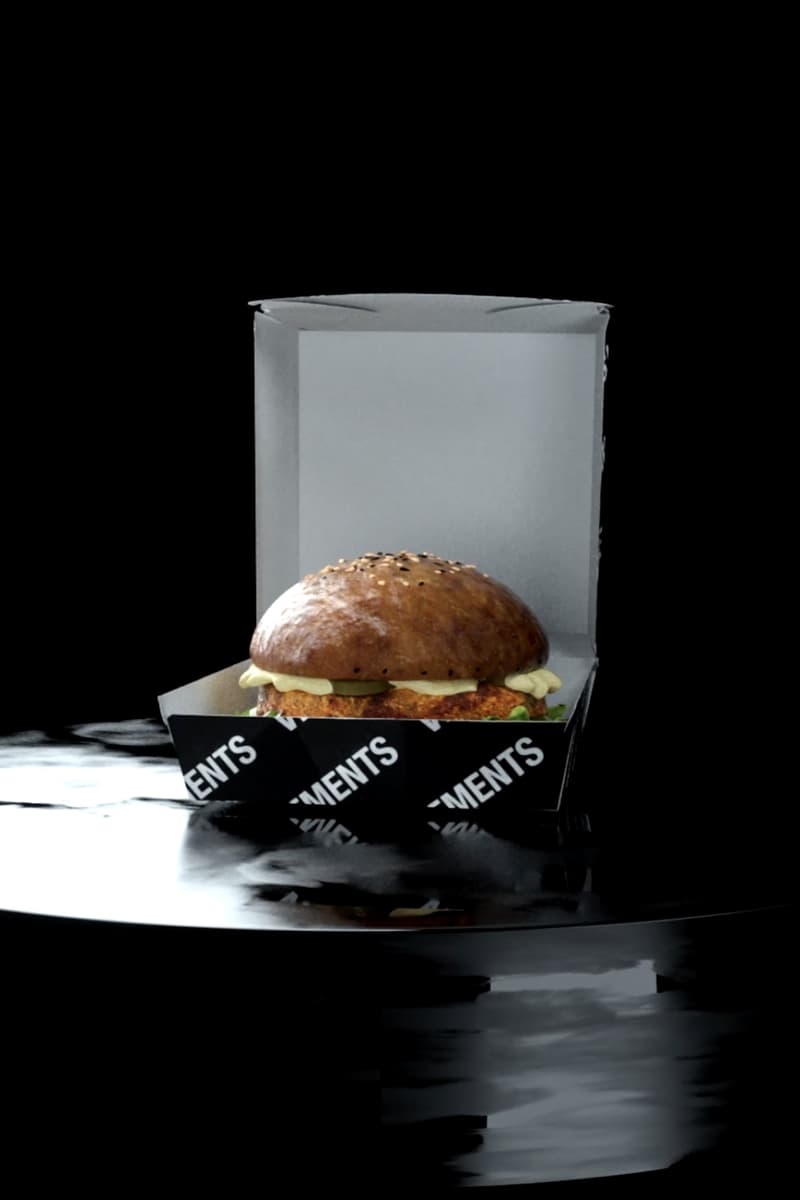 2 of 11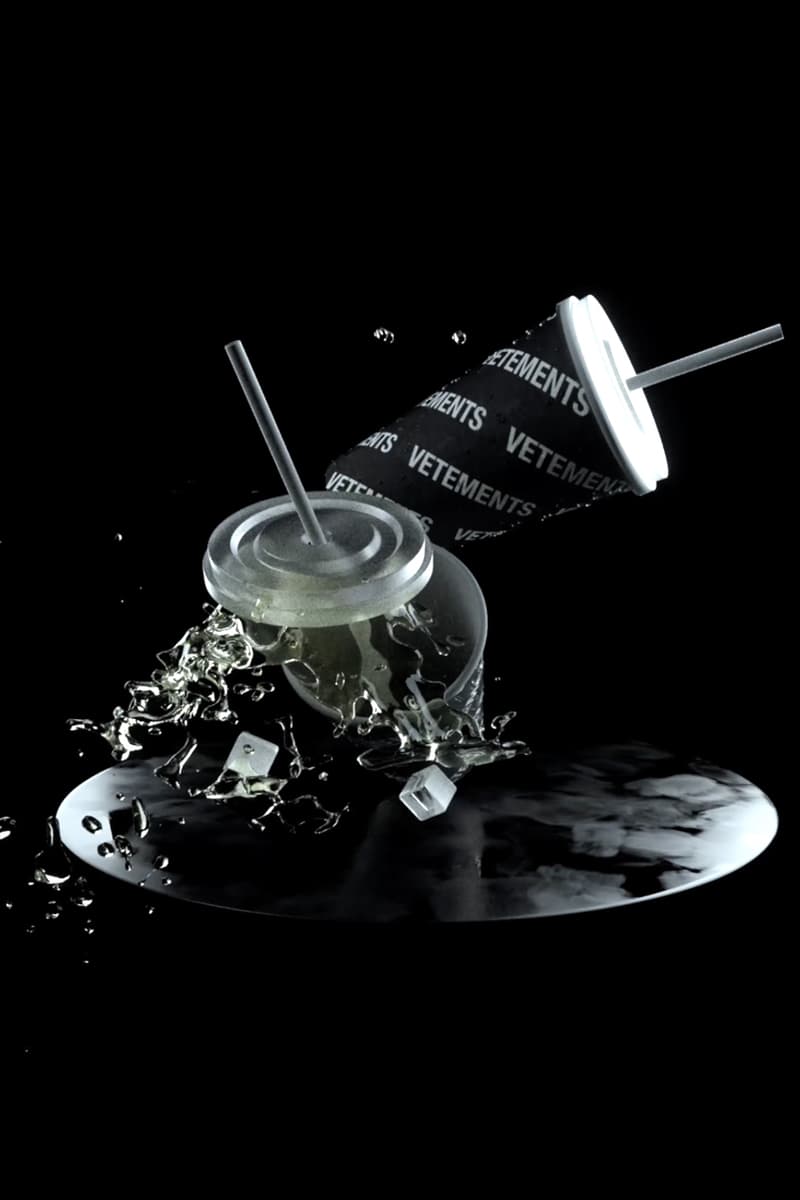 3 of 11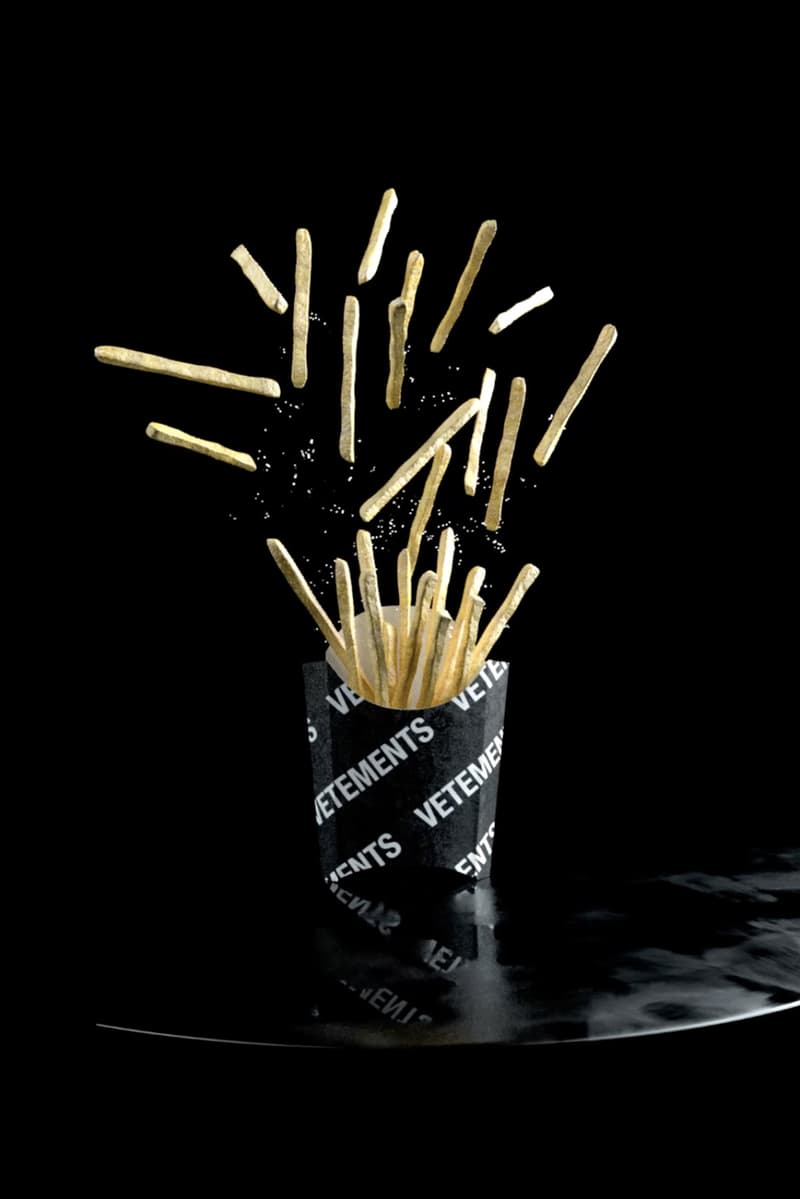 4 of 11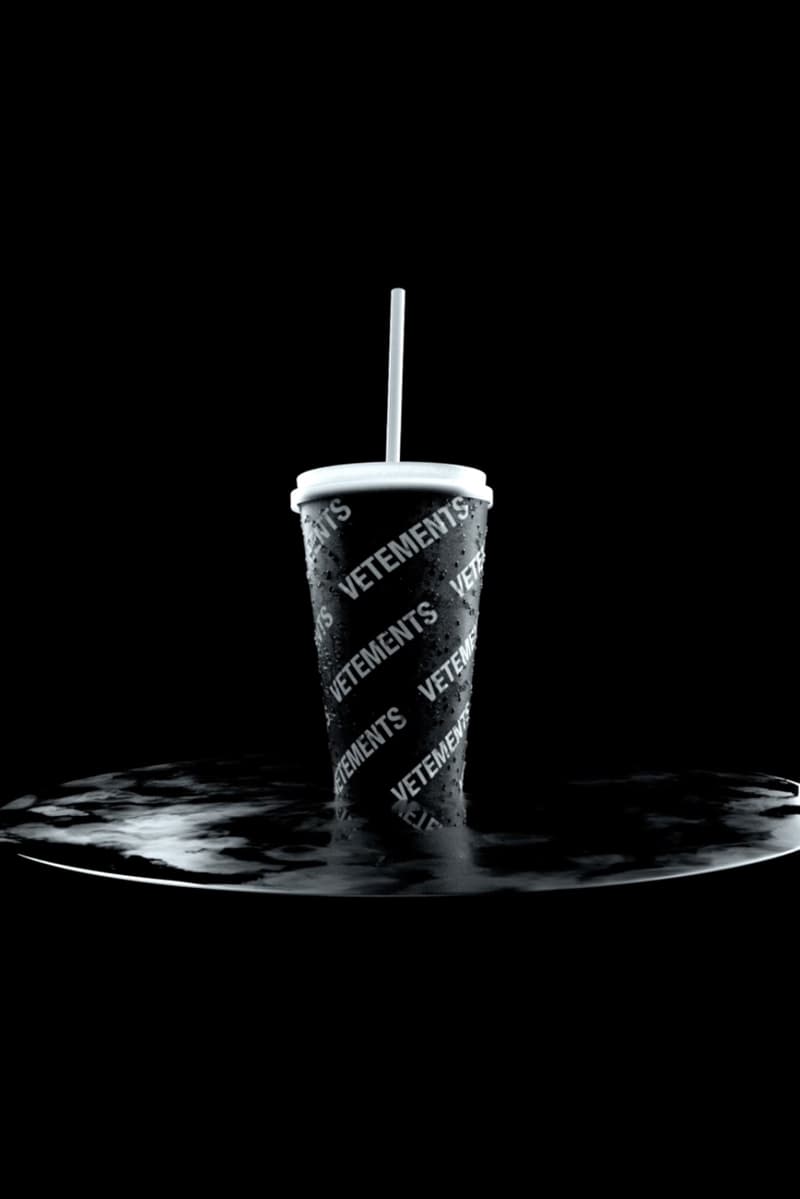 5 of 11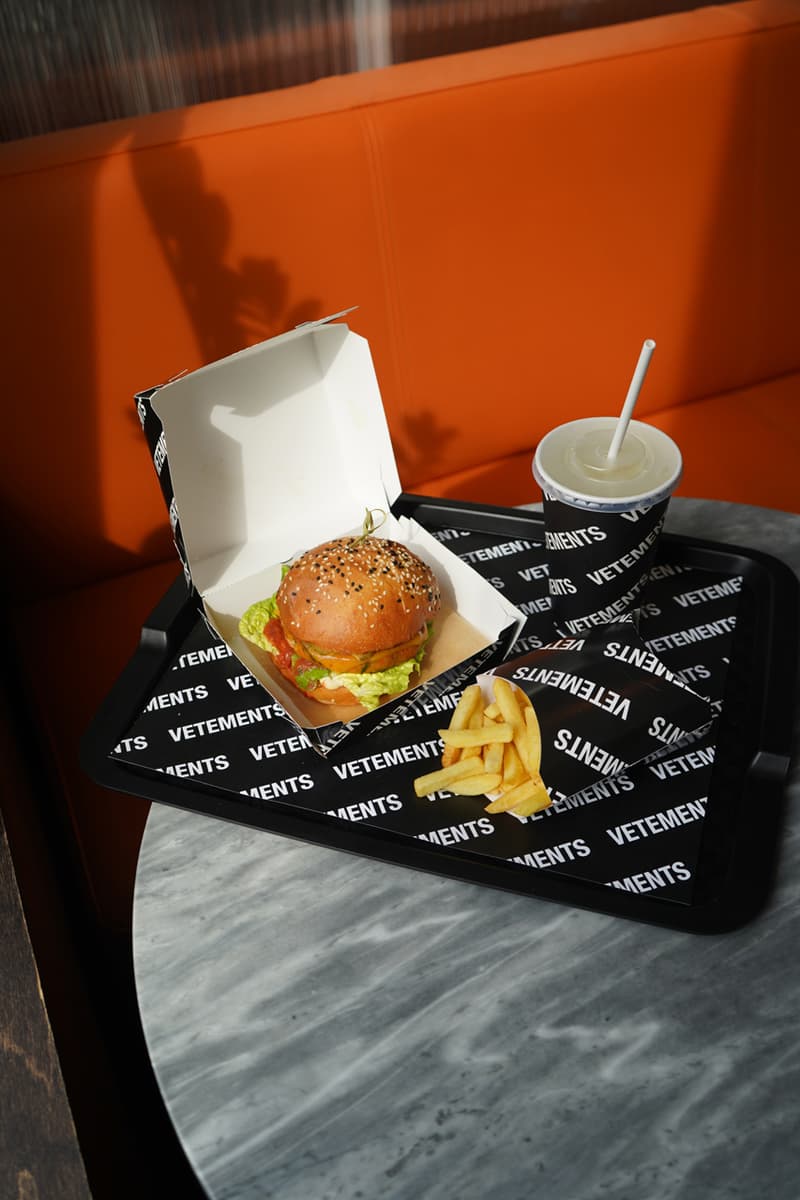 6 of 11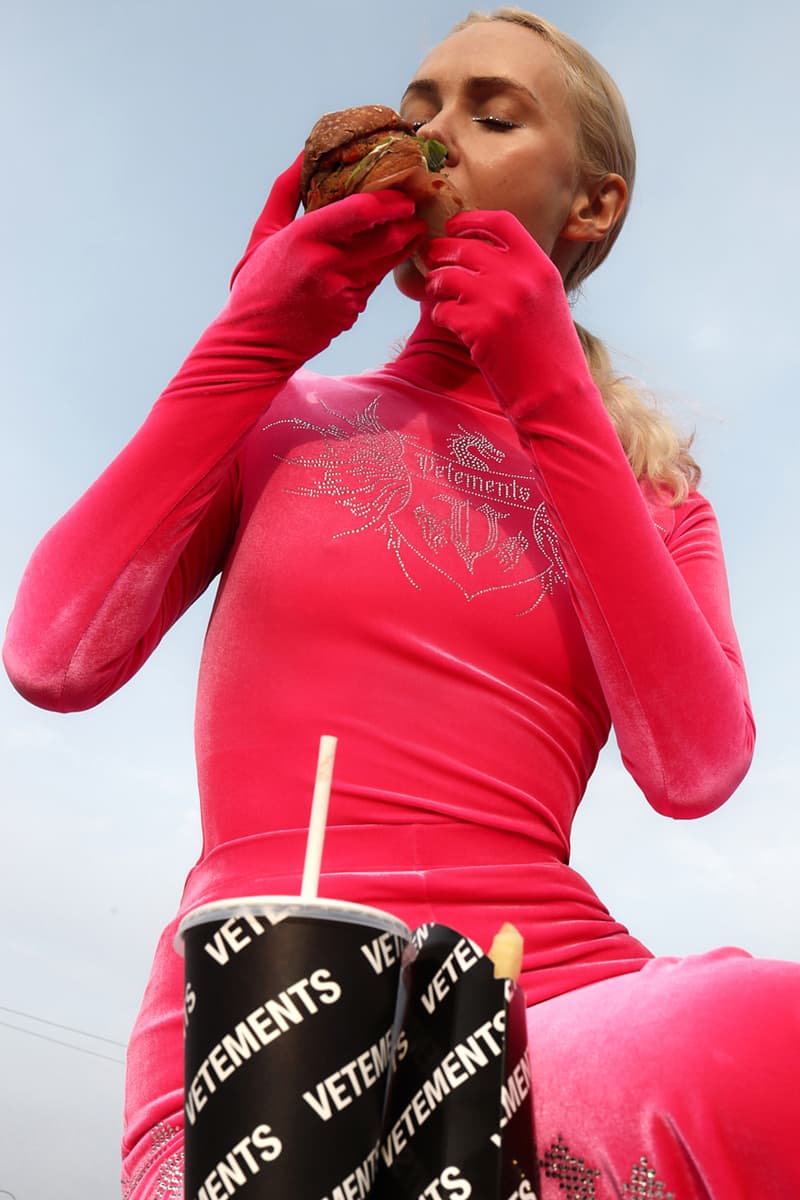 7 of 11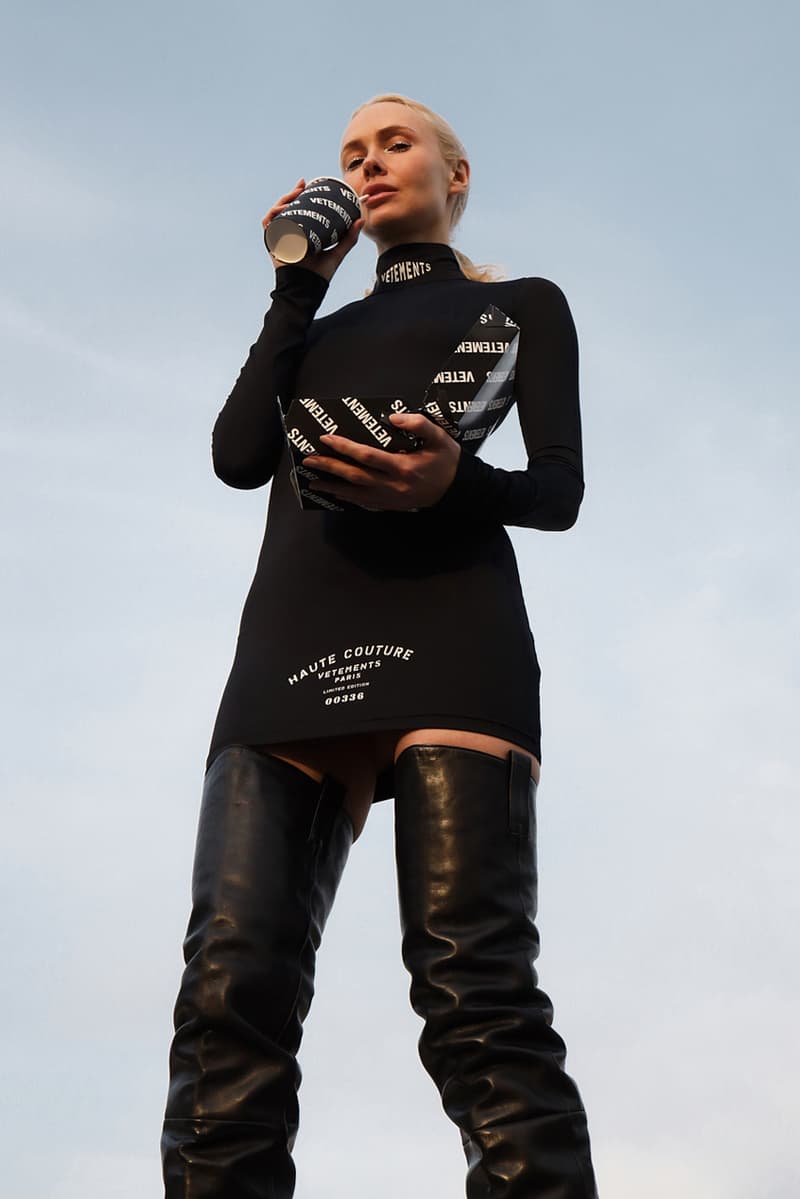 8 of 11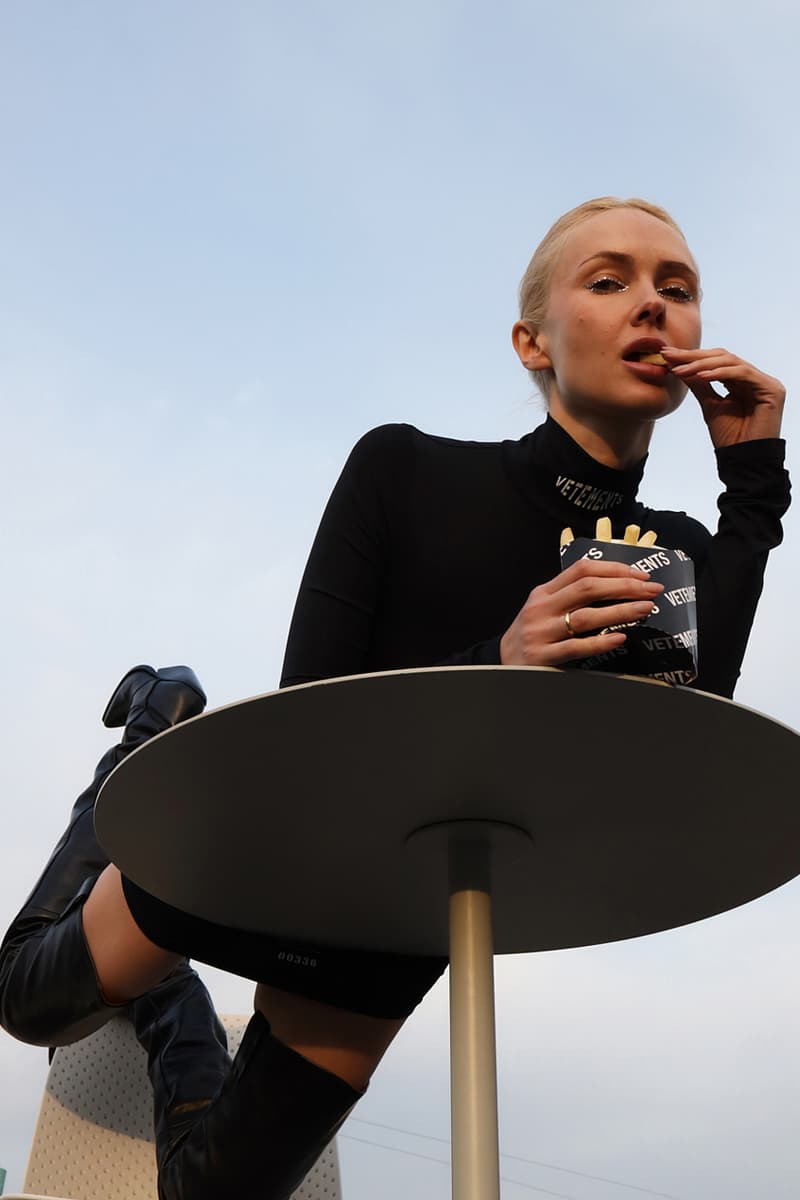 9 of 11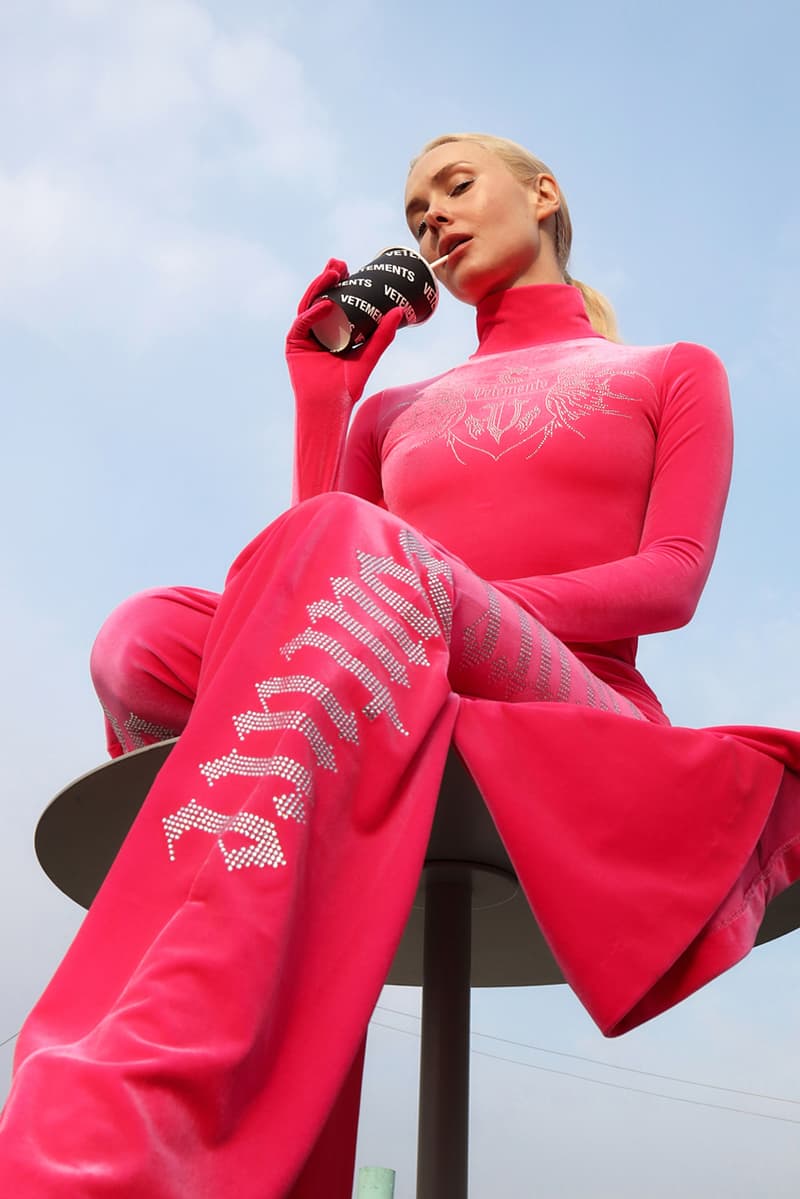 10 of 11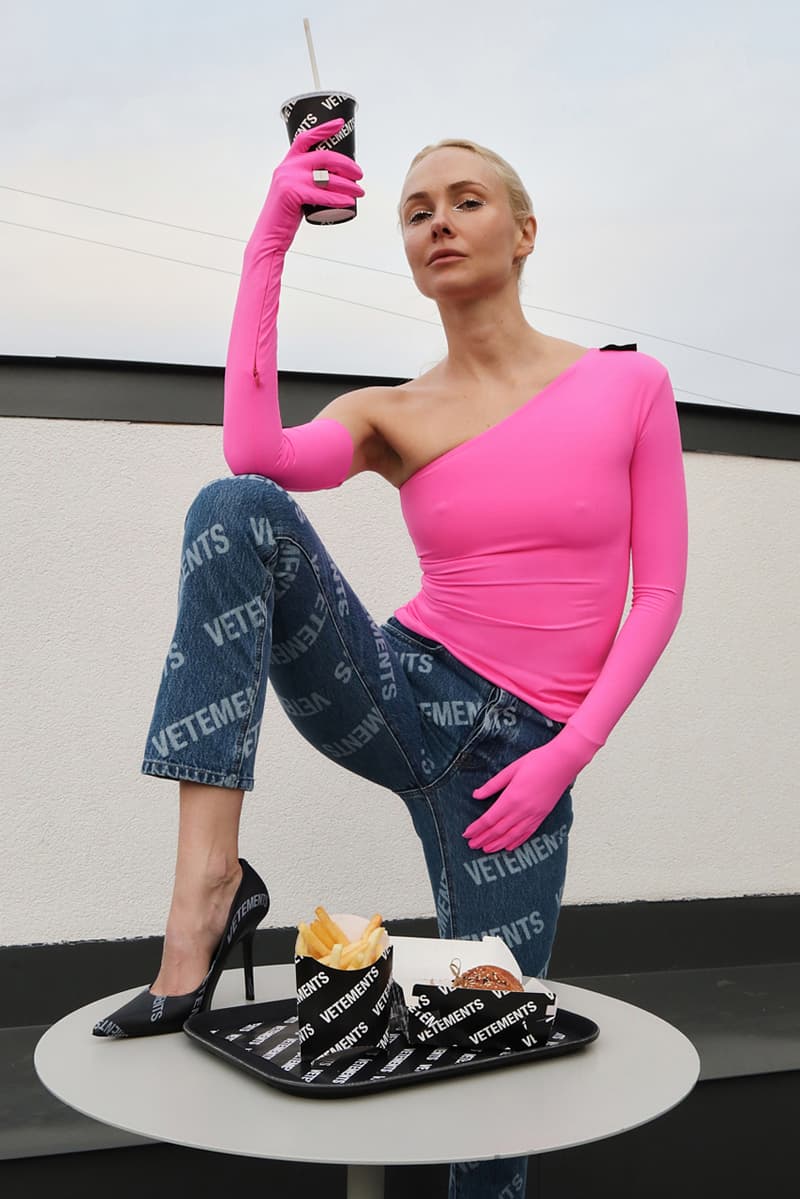 11 of 11
With its biggest collection to date hitting stores, Vetements is taking a break from clothing to focus on food. Part of its Fall/Winter 2021 rollout, which is launching especially early, the divisive fashion label is introducing a special combo meal to be served exclusively at Moscow concept store KM20.
One of Vetements' earliest and staunchest supporters, KM20 founder Olga Karput appropriately models the accompanying campaign, which sees her showcasing the grub alongside a selection of Vetements' new apparel. Wrapped in eco-conscious Vetements-branded packaging, the three-piece meal includes a vegetarian "hamburger," french fries and a soda, served atop a plastic tray.
According to Vetements, the "Vetements Burger" at the core of the meal is assembled by "trained artisans" utilizing only "the highest quality ingredients," presumably making it a cut above typical casual fare. This meal reinforces the brand's fascination with the realm of fast food, thoroughly explored in Vetements' Spring/Summer 2020 runway show, which was memorably held inside a local McDonald's restaurant in place of a conventional runway.
KM20's in-house restaurant will be the exclusive host of the new Vetements Burger and combo meal, beginning today.
Meanwhile, former Vetements lead Demna Gvasalia recently introduced another Rammstein collaboration, this time with Balenciaga.