Michael B. Jordan Explains Why Sylvester Stallone Is Not Returning for 'Creed III'
"…there's always going to be a little bit of Rocky within Adonis."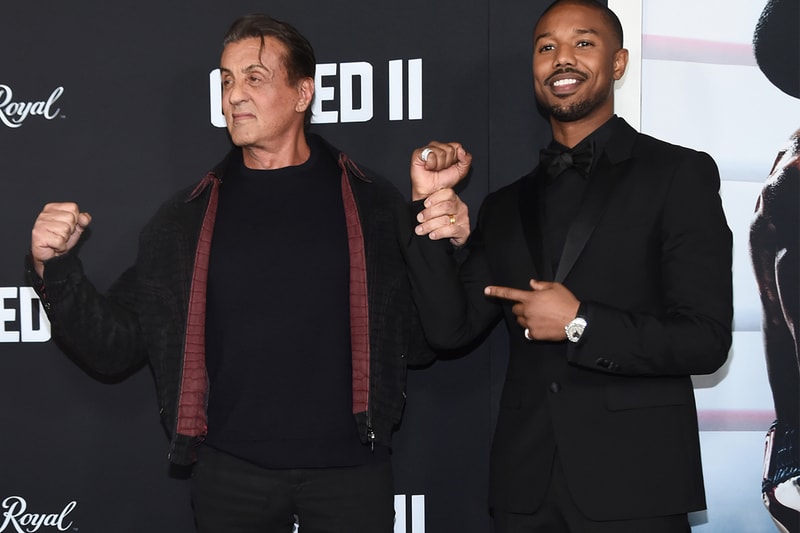 Creed franchise star Michael B. Jordan has revealed the reason behind Sylvester Stallone's departure from the upcoming third film.
In a recent interview with IGN, the Creed III actor and director explained that they want to focus the franchise on the main character, Adonis. "Yeah, I think that Sly let it be known that he wasn't coming back for this one but I think, you know, his essence and his spirit… there's always going to be a little bit of Rocky within Adonis," Jordan said. "But this is a Creed franchise, and we really want to build this story and this world around him moving forward. So, it's always respect and always a sh*t-ton of love for what he's built, but we really want to push and navigate Adonis forward and the family that he created. So, hopefully you guys will love what I'm thinking… what we're cooking up. I think it's going to be something special."
Stallone and his reps confirmed the news a week prior to Jordan's explanation but did not share a reason. However, it's worth noting that the Rocky staple initially announced his exit from Creed in 2018 via an Instagram video. "I just want to thank everyone around the whole wide World for taking the Rocky family into their hearts for over 40 years. It's been my Ultimate privilege to have been able to create and play this meaningful character," he wrote. "Though it breaks my heart, Sadly all things must pass… and end. I love you Kind and generous people , and The most wonderful thing of all , is that ROCKY will never die because he lives on in you …."
View this post on Instagram
Elsewhere in entertainment, the WandaVision creator explained why they chose to cast Evan Peters as Pietro Maximoff.