Kevin Smith to Sell Upcoming Film 'Killroy Was Here' as NFT
The filmmaker also launched his NFT gallery, Jay and Silent Bob's Crypto Studio.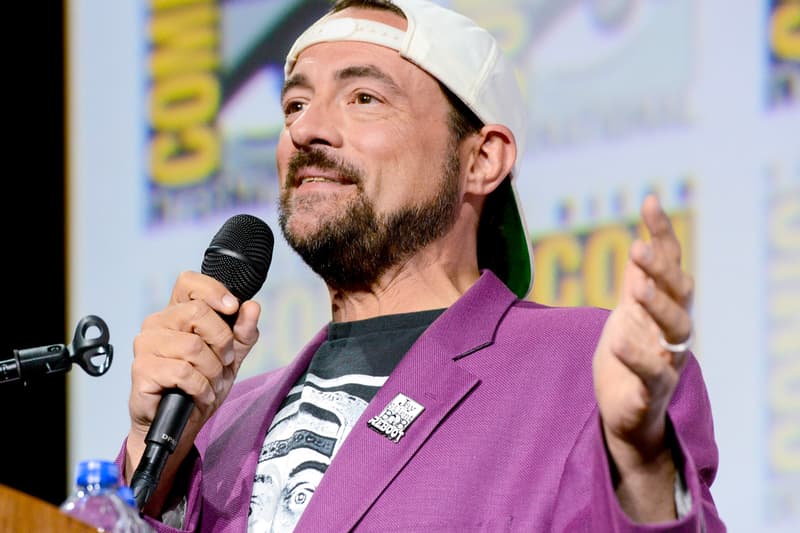 Kevin Smith will be selling his forthcoming film Killroy Was Here as a non-fungible token (NFT).
According to reports, the filmmaker will no longer have the theatrical rights once it is sold and the buyer of the NFT will be given the rights to "exhibit, distribute and stream the work," allowing the new owner to earn some money outside of the purchase. "As an indie artist, I'm always looking for a new platform through which to tell a story," Smith said in a statement. "And Crypto has the potential to provide that, while also intersecting with our almost 25 years of experience selling real world collectibles online and at the brick-and-mortar Jay and Silent Bob's Secret Stash. Back in 1994, we took Clerks up to Sundance and sold it. Selling Killroy as an NFT feels very similar: whoever buys it could choose to monetize it traditionally, or simply own a film that nobody ever sees but them. We're not trying to raise financing by selling NFT's for a Killroy movie; the completed Killroy movie IS the NFT. And If this works, we suddenly have a new stage on which I and other, better artists than me can tell our stories."
In addition to the Killroy Was Here NFT, Smith launched his NFT gallery called Jay and Silent Bob's Crypto Studio in partnership with Semkhor. The boutique crypto gallery comes with its own .crypto address that is curated by the filmmaker and his team, and fans can expect drops that feature Jay and Silent Bob-focused 3D art, Smokin' Tokens and an audio piece from co-owner Jason Mewes that hears him call you a "non-fungible f*ck." The first drop will include fan art pieces of the Jay, Silent Bob, Mooby, Buddy Christ, or The Secret Stash from both emerging and established artists. Smith added, "This allows us to shine a spotlight on artists we love and introduce the community to their style by way of our characters. We provide the Jay and Silent Bob, you provide the art, our partner Semkhor mints the NFT, and we split the profits. I've earned money off of Jay and Silent Bob for years now, so it's nice to provide a licensed place where others can do the same."
Elsewhere in entertainment, Netflix has released the official trailer for Zack Snyder's Army of the Dead.