Denver Nuggets' Jamal Murray Is Out Indefinitely Following Torn ACL
The latest in injuries draws further concern to the NBA's shortened 2021 season.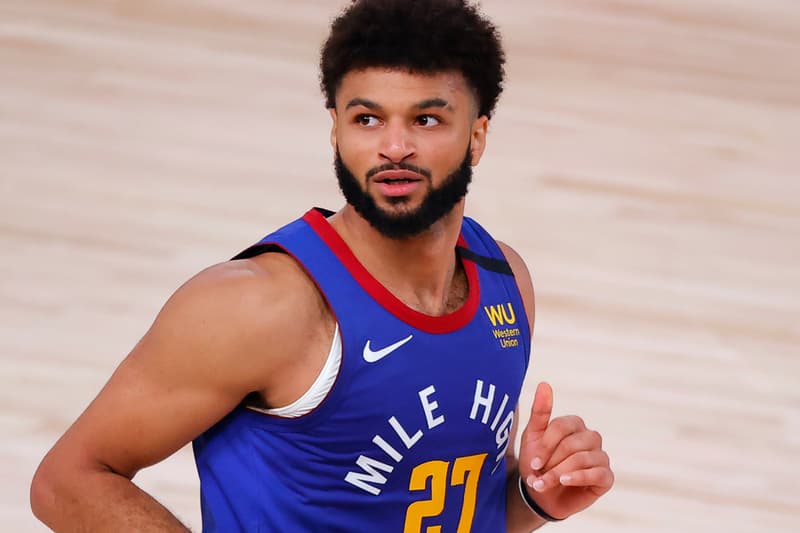 Denver Nuggets guard Jamal Murray has officially been diagnosed with a torn ACL on his left knee. The NBA has announced that the injury has forced Murray to be out indefinitely, for the remainder of the 2021 season.
In the April 12th game against Golden State Warriors, Murray appeared to suffer a non-contact injury in the Nuggets' 116-107 loss. His injury occurred as he was trying to split two Warrior defenders on the drive with 50.6 seconds remaining in the final quarter. The player fell to the ground, clutching onto his left knee prior to the Nuggets coach approaching to check on Murray. The guard declined the wheelchair and hobbled off the court with the support of two staff members. Murray, 24, averaged 21.2 points, with 4.0 rebounds and 4.8 assists per game prior to the torn ACL.
With one of the NBA's youngest stars out for the rest of the season, many have taken to social media to comment and criticize the organization on the number of injuries that have occurred during the shortened season. CBS Sports draws parallels to the 2012 season where the lockout-shortened season caused teams to play 66 games in just a span of four months. New Orleans Pelicans' Josh Hart spoke out on Twitter stating, "Too many players getting hurt with this shortened season need to not do this one again."
The Denver Nuggets' track record has been impressive, having won 17 out of 20 games before dropping their last two games.
In case you missed it, that same game, Steph Curry surpassed Wilt Chamberlain as the Golden State Warriors' all-time scoring leader.