Disney Theme Parks Will Finally Allow Employees To Have Tattoos and "Gender Inclusive" Hairstyles
For the first time ever.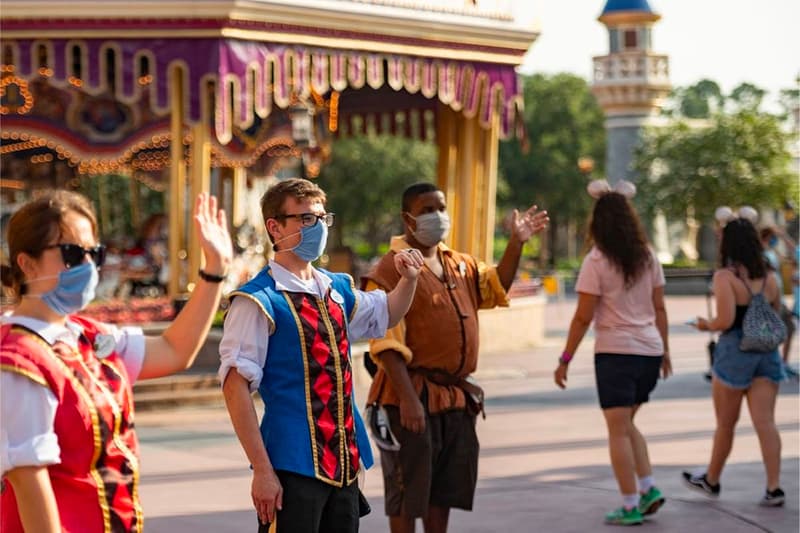 Disney has officially announced that it will relax its restrictions on the appearances of its theme park employees.
The company has announced that in an attempt at a broader push for diversity and inclusion, the company is set to allow their employees to have visible tattoos, as well as "gender-inclusive" hairstyles. In a blog post, Disney Parks, Experiences and Products chairman, Josh D'Amaro said the park will now offer "greater flexibility", especially when it comes to "gender-inclusive hairstyles, jewelry, nail styles, and costume choices."
Cast members at Disney will now be allowed to have tattoos below the neck that are "limited in size", as well as have two small earrings in one ear instead of one. The changes are only applicable to cast members at Disney Resort in California and Walt Disney World in Florida, so far.
D'Amaro adds, "We want our guests to see their own backgrounds and traditions reflected in the stories, experiences and products they encounter in their interactions with Disney. And we want our cast members — and future cast members — to feel a sense of belonging at work." Any references to genre have now been officially removed from Disney's employee dress guidelines, no longer specifying the length of men's hair, as well as dropping the ban on men wearing nail polish. However, hair color must still remain neutral.
The new rules are set to apply starting from the April 30th reopening of the parks.
In case you missed it, the world's first permanent Godzilla-themed ride set will debut in Japan later this year.