15 Study Participants Were Finally Released After Living in a Cave With No Sunlight or Clocks for 40 Days
An experiment on how lack of daylight and communication affects our sense of time.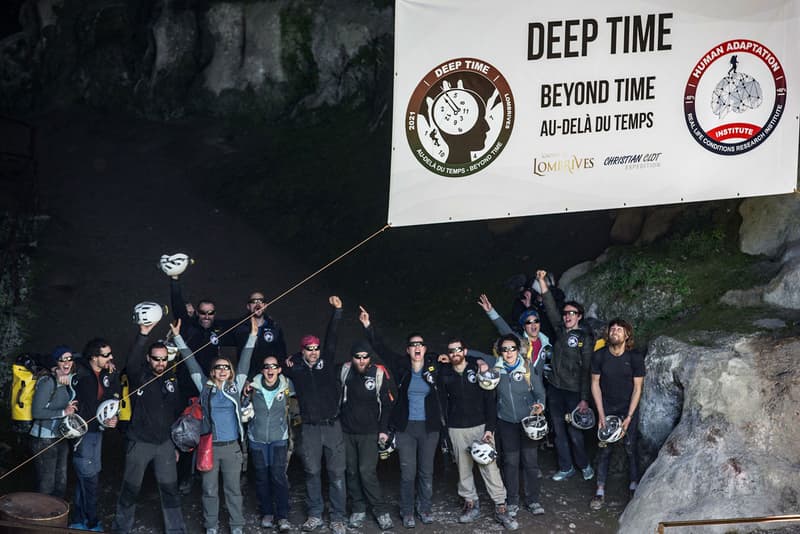 Fifteen people emerged from a cave in southwestern France on Saturday after voluntarily participating in an experiment meant to test the limits of human isolation.
The scientific experiment, titled the Deep Time project, lasted 40 days and 40 nights and was conducted in the Lombrives cave completely underground. The goal of the study, led by scientists at the Human Adaption Institute, was to observe how the absence of clocks, daylight and communication with the outside world would affect the participants' sense of time.
View this post on Instagram
The isolation was completely voluntary and two-thirds of the participants even remarked that they had wanted to stay in the cave longer. Some felt like they had been in the cave for a much shorter period of time. Participants used their biological clocks to identify the passage of time and counted days in sleep cycles.
"It was like pressing pause," participant Marina Lançon told Associated Press.
According to AP, there was no sunlight in the cave and temperatures dropped to 10 degrees Celsius (50 degrees Fahrenheit). Participants had no contact with the outside world for the duration of the experiment. The study cost €1.2 million EUR ($1.5 million USD).
Project director Christian Clot, who participated in the study, told AP that our future as humans will continue to evolve as the world around us changes.
"We must learn to better understand how our brains are capable of finding new solutions, whatever the situation."
Last month, product comparison website Reviews.org launched a "Digital Detox" challenge and offered to pay one person $2,400 USD if they were able to go a full 24 hours without the use of any technology.