Artisans de Genève Adds Moonphase to a Rolex Submariner For Controversial Sea Shepherd Founder
It was either that or a Cellini.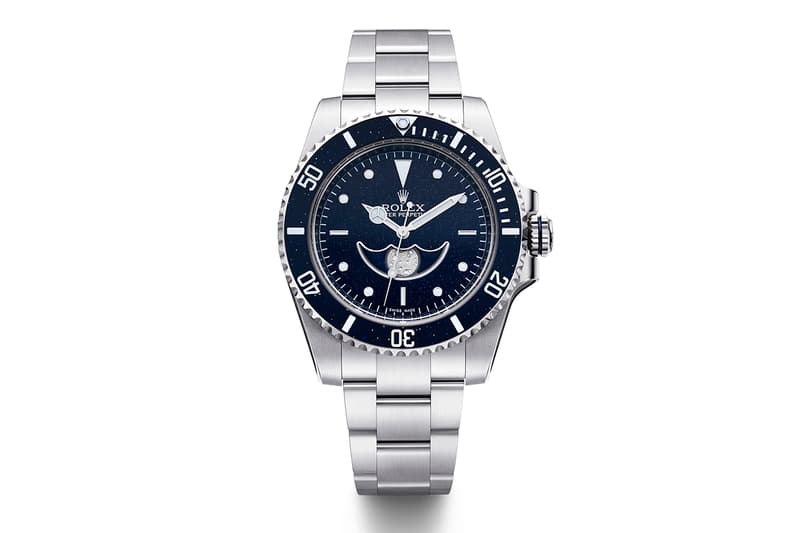 1 of 7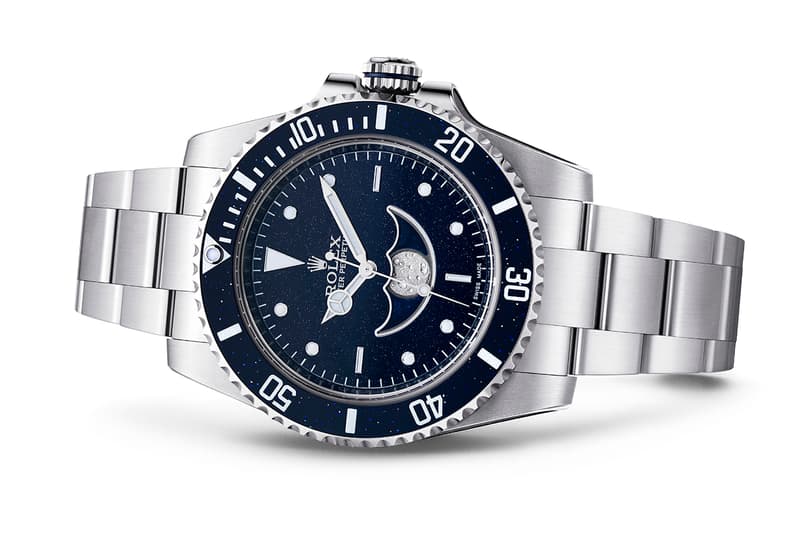 2 of 7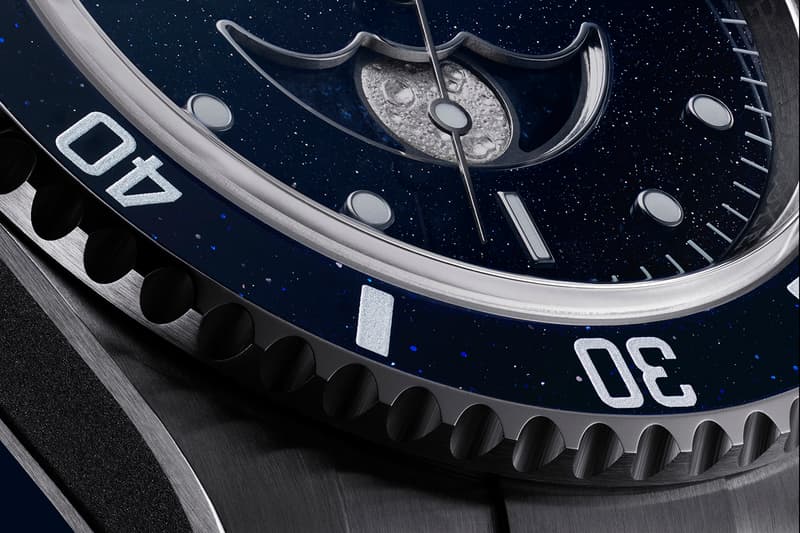 3 of 7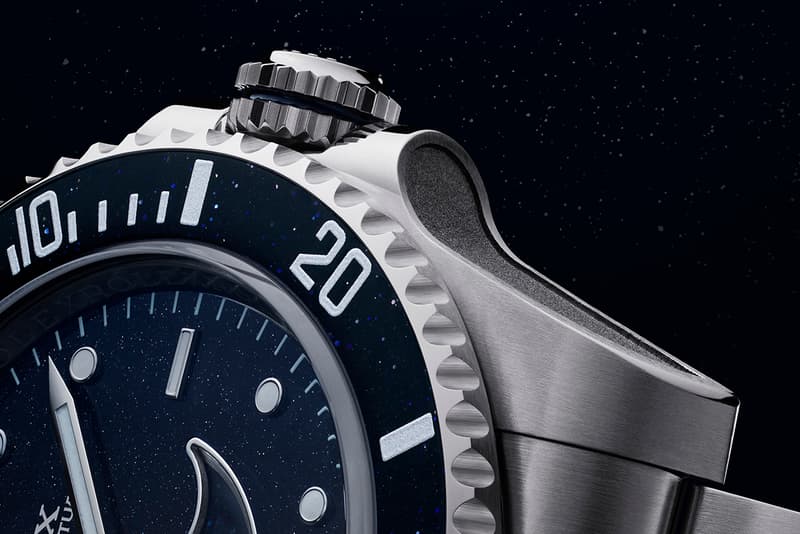 4 of 7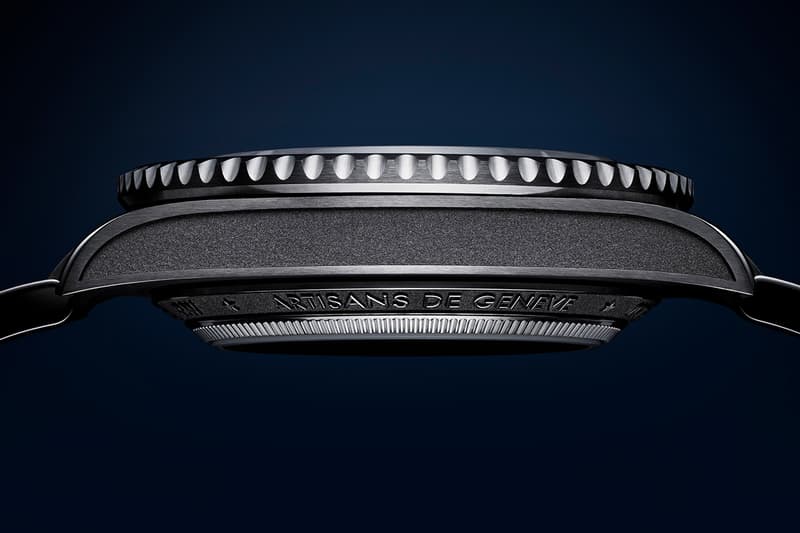 5 of 7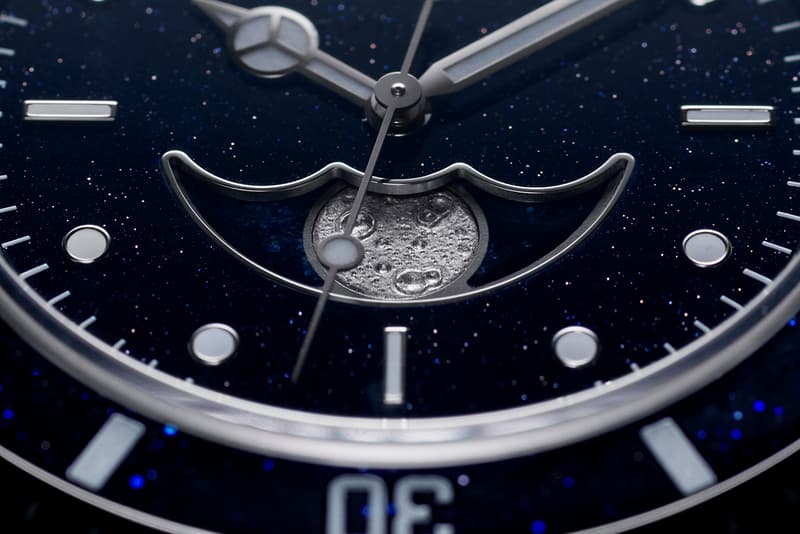 6 of 7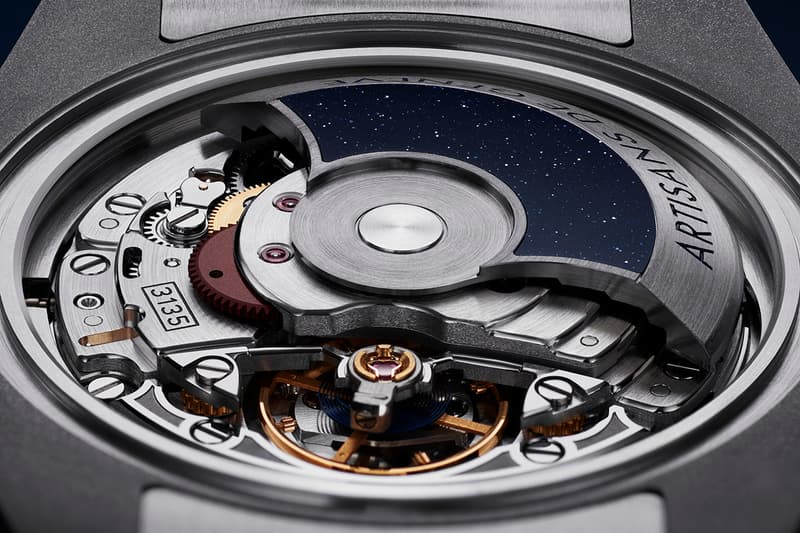 7 of 7
Artisans de Genève has completely reworked a Rolex Submariner for Paul Watson, the controversial founder of marine conservation charity Sea Shepherd, creating a suitably nautical piece of horology.
The unique watch, a bespoke commission from Watson, sees a moonphase module added underneath the dial of a donor Rolex Submariner 116610, using a Grand Feu enamel moonphase disc featuring two hand-engraved silver moons. It is the first time Artisans de Genève has created a complication from scratch for one of its creations.
The dial itself has been replaced with one made of Aventurine, a mix of glass and shimmering metallic inclusions that is often used to reflect the night sky, and features a large moonphase aperture at the six o'clock position.
Aventurine is also used to replace the insert in the watch's stainless steel rotating bezel and has been inlaid into the 18k white gold winding rotor of the watch's heavily reworked Rolex 3135 automatic movement. The movement has been stripped down and entirely refinished, with rounded bevelling applied, its balance bridge skeletonized and decorative frosted recesses etched into its bridges, all of which can be seen through a replacement sapphire crystal caseback.
While those internal modifications sound quite radical, perhaps the biggest change has taken place on the exterior, with additional laser engraved frosted recesses running the length of the caseband. The crown has also been bisected with blue lacquer applied to the recess.
Artisans de Genève has established a waiting list for customers wishing to order similar modifications as Watson, with the cost of modification thought to be around CHF 32,000 ($35,000 USD) on top of the cost of supplying a Rolex Submariner.
In other watch news, a platinum Rolex Daytona with turquoise dial sells at auction for millions.