Gucci and Facebook File Joint Suit Against Individual Selling Fake Goods on the Site
The defendant was the head of an international counterfeiting business.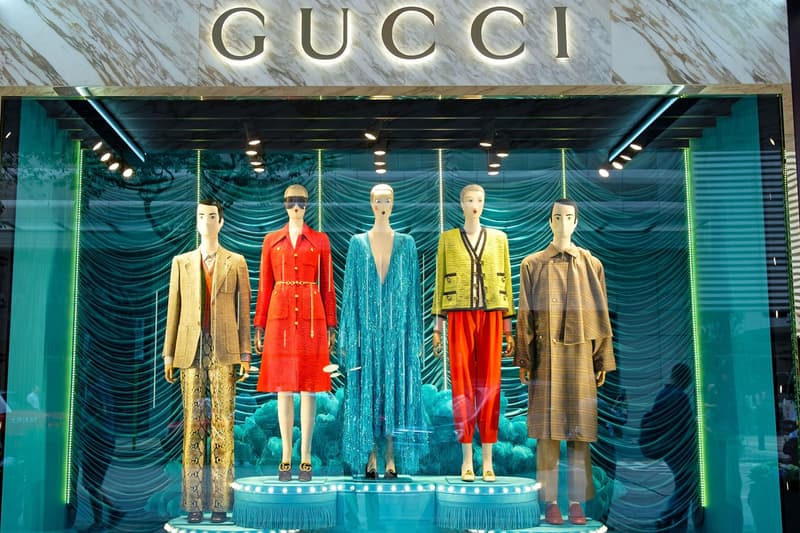 Gucci teamed up with Facebook on Monday to file a joint lawsuit against an unnamed individual who allegedly used the social media platform to sell fake Gucci products.
According to a Facebook press release, the defendant created several Facebook and Instagram accounts to avoid the network's enforcement policies and continue to advertise knock-off luxury items.
In a statement to Reuters, Gucci said that Facebook removed more than a million pieces of content from Facebook and Instagram in the first half of 2020. Even with Facebook's efforts to take down counterfeit content, the defendant continued to sell their fake Gucci-branded products on the platform before the charges were officially filed.
Gucci's in-house intellectual property team managed to have 4 million online product listings taken down, seized 4.1 million counterfeit items, and shut down 45,000 websites and social media accounts promoting fake products.
Counterfeit sellers pose a billion dollar threat for luxury brands. The worldwide trade in counterfeits is expected to climb to $991 billion USD by 2022, almost double the amount in 2013.
The lawsuit comes just two months after Salvatore Ferragamo linked with Amazon to jointly sue several individuals who allegedly sold counterfeit Ferragamo products on Amazon's storefront. The official filings alleged that the defendants used the fashion label's official trademarks without permission and lied to customers about the fraudulent designs' origins, which violates both the e-tailer's policies and the brand's intellectual property.