12 of the Best Indie Restaurants Reopening in London Today
As the city comes out of its toughest lockdown restrictions, here are the tables to book.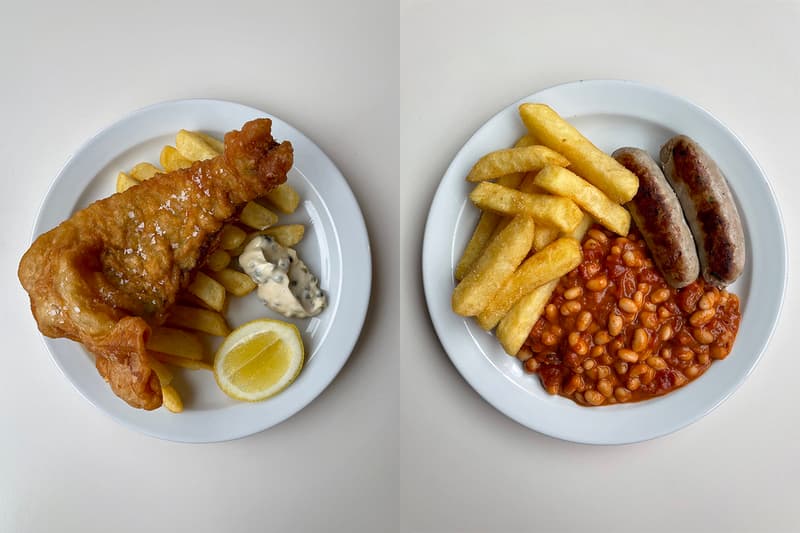 It's been 392 days since the U.K. has experienced "normal" life, but today things are starting to look up. As the lockdown restrictions ease, restaurants are opening up their outdoor spaces to serve punters and passers-by. For now, it's al fresco only — so hopefully, London's infamously unpredictable weather eases up, too. 
However, after being neglected of our desire to dine out for many, many months, the choice of which restaurant to visit first is a tough call. So we've compiled twelve of the best independent restaurants that have weathered an incredibly challenging year, and need your support — and your bookings. Take a look below.
Where: 89 Shacklewell Ln, Hackney Downs, London E8 2EB
What: This local restaurant might be little, but it serves food and drinks that can compete with east London's biggest names. Oren offers eastern Mediterranean plates cooked on its signature charcoal grill, so expect lots of pitta, aubergine, lamb and more, all paired with low intervention wines from small growers. 
Where: 1 Westgate St, Hackney, London E8 3RL
What: From the team behind Clapton's P. Franco bottle shop, Peg and Noble Fine Liquor, is the cultural melting pot, Bright. Aside from being a Hacktonian hang-out spot, Bright offers dishes you'll rarely come across elsewhere. And, for its third re-opening, the chefs have done away with the popular set menu in favor of regularly changing seasonal menu inspired by Great British produce and the team's travels. Pair dishes such as the grilled dover sole on the bone with any one of its fine wines, and bask in the London Fields sunshine. 
Where: 12-16 Blenheim Grove, Peckham, London SE15 4QL
What: Levan is proof that you don't have to travel into central London to get good food. Based in Peckham (aka south of the river), the SE15 staple will be serving breakfast and lunch courtesy of Larrys and dinner from its own menu, all on the Peckham Palazzo (the terrace). The menu is still TBC, but expect plenty of elevated traditional dishes and good vibes all round. 
Where: Pavilion on The Corner, White's Row, London E1 7NF
What: Celebrated for its locally sourced ingredients, independent growers, and use of small-scale farms and producers, Crispin is back to feed E1's mouths. Crispin is the perfect all-day restaurant for those who like to share a little bit of everything, as it has mastered the art of small plates, wine pairing and sweet treats. 
Where: 233 Shoreditch High St, Shoreditch, London E1 6PJ
What: This Shoreditch institution is back — sort of. The Great Eastern Electric Light Generating Station was built in 1893, and in 2000 it was converted into the original Light Bar Restaurant by Oliver Williamson and his business partners James Goff and Ben Chesterfield. Now, seven years after the original restaurant closed its doors, comes a new version of the space, headed up by a group of long-standing Hackney residents. Expect three floors of dining, music, and drinks, and a great atmosphere to match. 
Where: 130 Boundary Rd, St John's Wood, London NW8 0RH
What: MORSO is unassuming to most, but it's a hidden gem to those in the know. On April 13, it reopens its outdoor area serving favorites such as the lamb scottadito, seared wild-caught tuna, and its infamous black pepper panna cotta. It may be a bit further out than most are used to, but trust us, the tube journey is worth it.
Where: 1 Ramsden Rd, Balham, London SW12 8QZ
What: For contemporary takes on Chinese cuisine classics, look no further than The Red Duck. Its plates are more than just an elevated take on your favorites such as crispy aromatic duck, a sticky stir fry or a hearty bowl of Dan Dan Mian, instead, The Red Duck has worked its way to the top to become one of the last words in modern Chinese food. Its terrace opens from April 15. 
Where: 480 Kingsland Rd, Dalston, London E8 4AE
What: Another east London stalwart, Madame Pigg (founded by chef Adam Hardiman) isn't going anywhere. After serving its now-legendary roast dinners on Sundays to customers London-wide throughout the pandemic, this neighborhood eatery is back with a new-and-improved garden to boot. Expect huge Yorkshire puddings, locally-sourced meat and veg, and classics such as the signature Madame Pigg apple tarte Tatin. 
Where: 293 Rye Ln, Peckham, London SE15 4UA
What: As we mentioned earlier, Peckham is full of flavor, and Mr Bao is no exception. This family-run Taiwanese restaurant boasts on its Instagram that it serves "London's fluffiest baos," and we'd have to agree. Choose from chicken, brisket, pork belly, shitake mushroom, tofu, or the fan-favorite "drunken" prawn, and be sure to pair with a medley of sides.
Where: Unit 7, The White Building, 1st Floor,c/o CRATE Bar, Queen's Yard, Hackney Wick, London E9 5EN
What: Silo proves that sustainable food is a viable means of consumption. From its nose-to-tail policy (ensuring that the whole animal is used) to its in-house fermentation process that produces the drinks on your reconstituted food packaging-made tables, everything Silo does screams sustainability. Anything that's not eaten is fed into its aerobic digester that produces compost, and for the things that are eaten, well, you're in for a treat. Silo will be open from May 19 — although this is a way off still, think of it as your food being made in advance, sustainably and naturally, of course. 
Where: 23-27 Wadeson St, London E2 9DR
What: So you can't technically go to the legendary Bistrotheque, but if there's a will, there's a way. Situated in Bethnal Green, the restaurant will be opening an al fresco bar that will more than quench your thirst that's built up over the past few months. Additionally, The Chic Hen concept will be available to order at the table, serving you roast chicken, enchiladas, humita and more to go alongside your cocktails. 
Where: 167 Junction Rd, Tufnell Park, London N19 5PZ
What: For lovers of all things nostalgic, head over to Norman's Cafe. It's one of the most honest and humble places to go in London thanks to its retro caff interior, not-messing-around menu, and solid choice of ingredients, all paired with a rather unrefusable price point. It'll serve classics such as beans on toast or a set full English breakfast, as well as lunch staples including fish and chips. A dinner menu is coming in May, and this will all be delivered to punters at its new outdoor seating area.