'Tom Sachs: Work Catalogue' Is a Window Into the Artist's Craft
68 pages of some of the artist's most thought through ideas.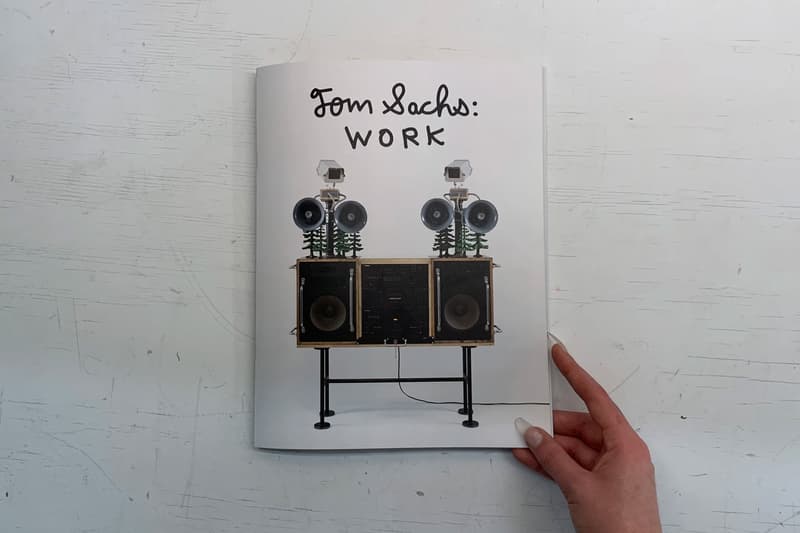 1 of 10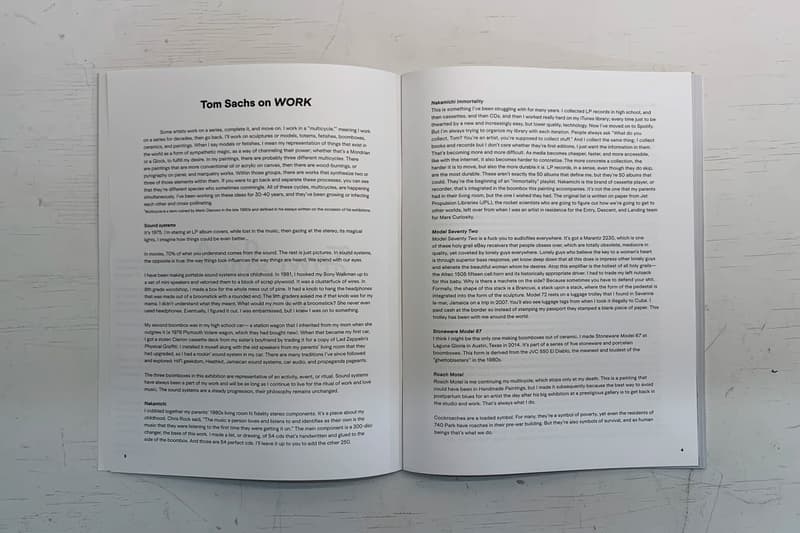 2 of 10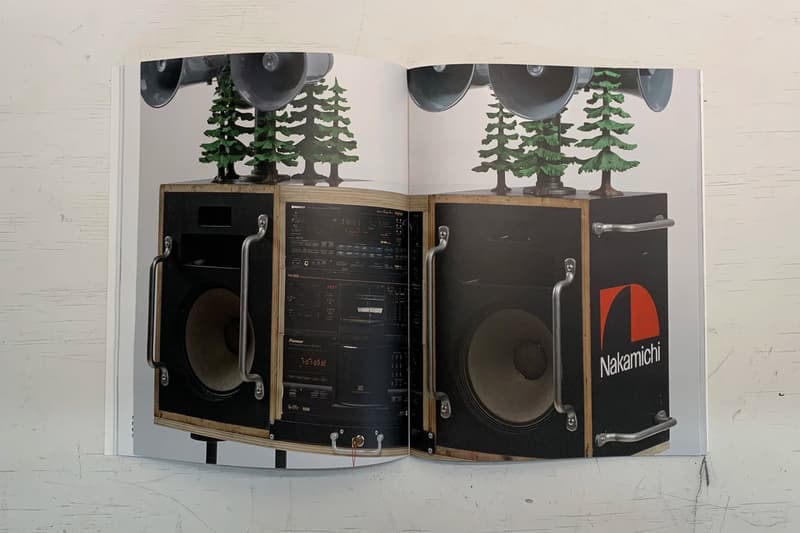 3 of 10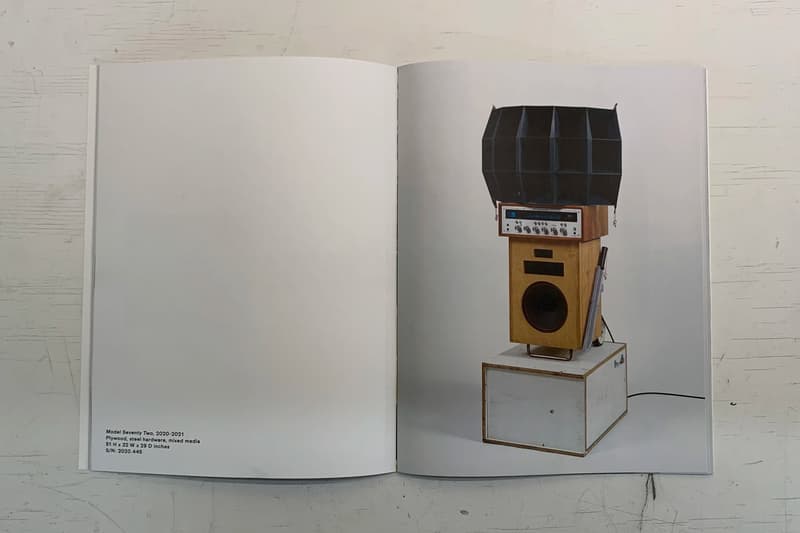 4 of 10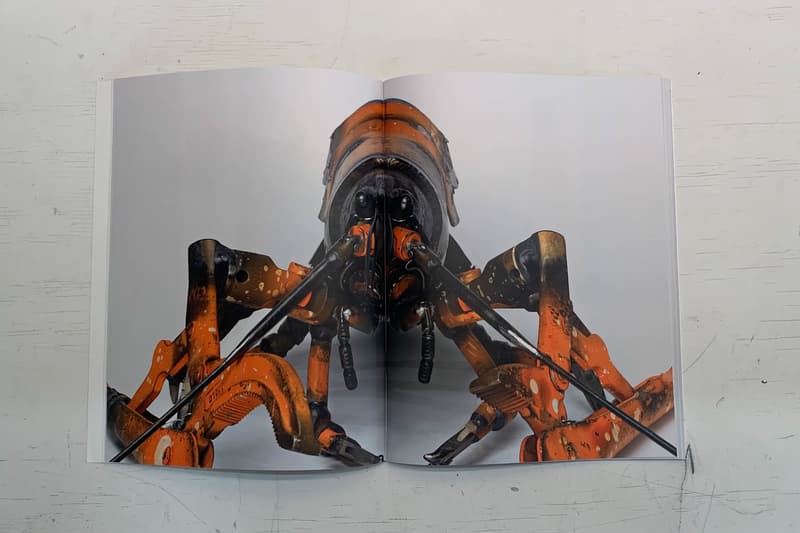 5 of 10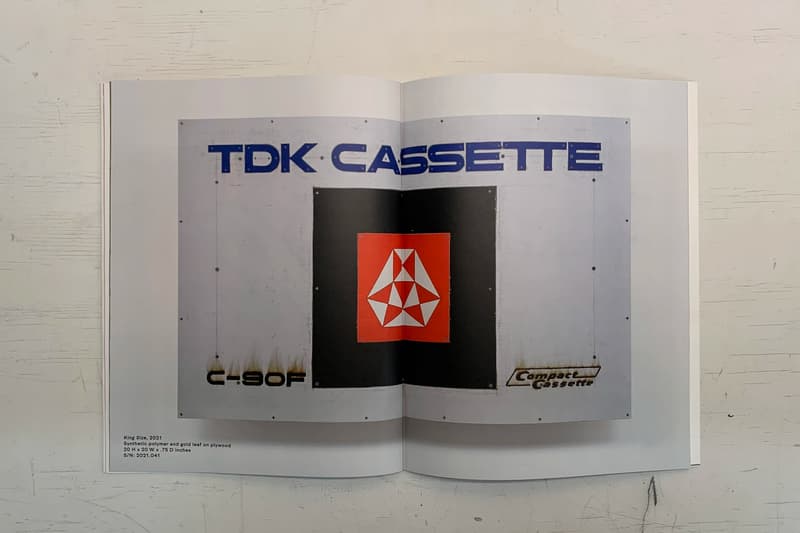 6 of 10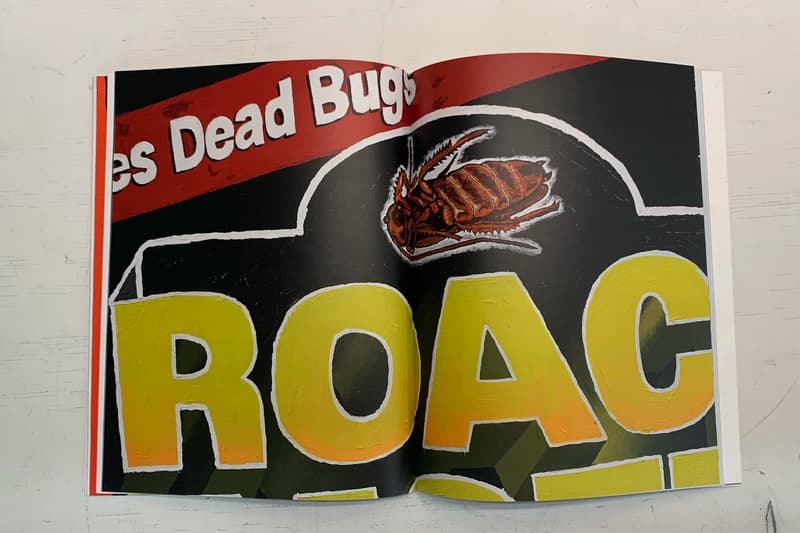 7 of 10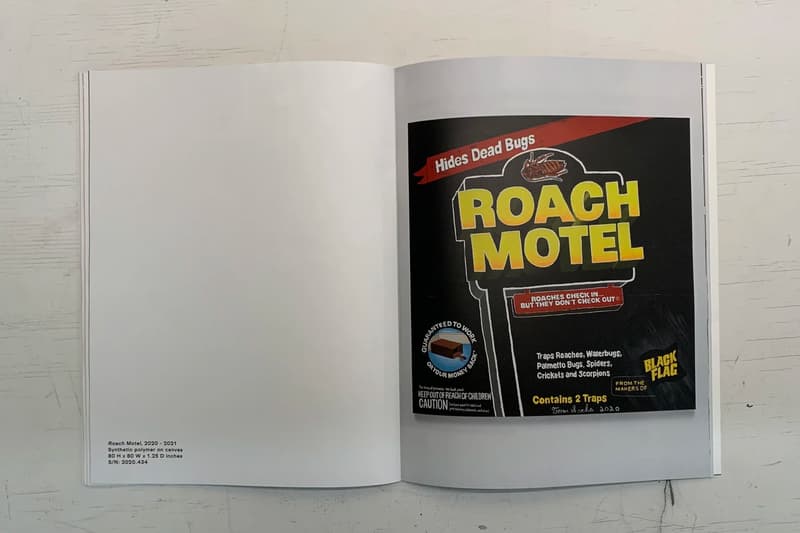 8 of 10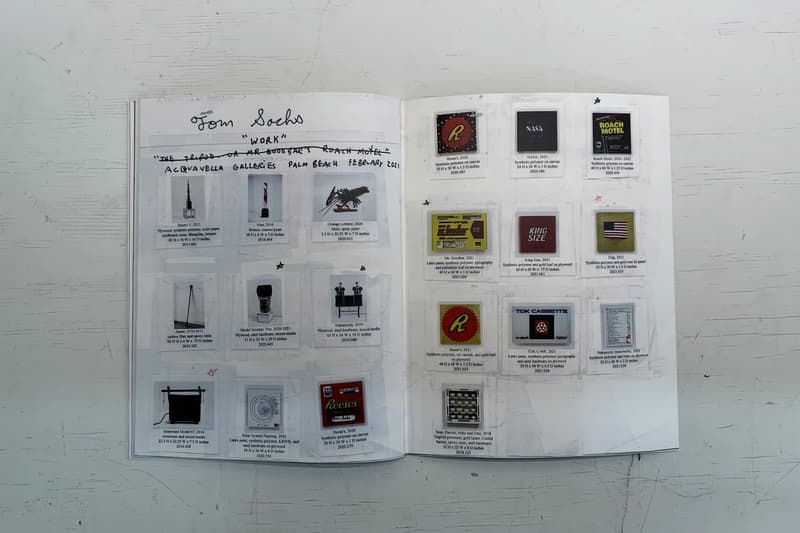 9 of 10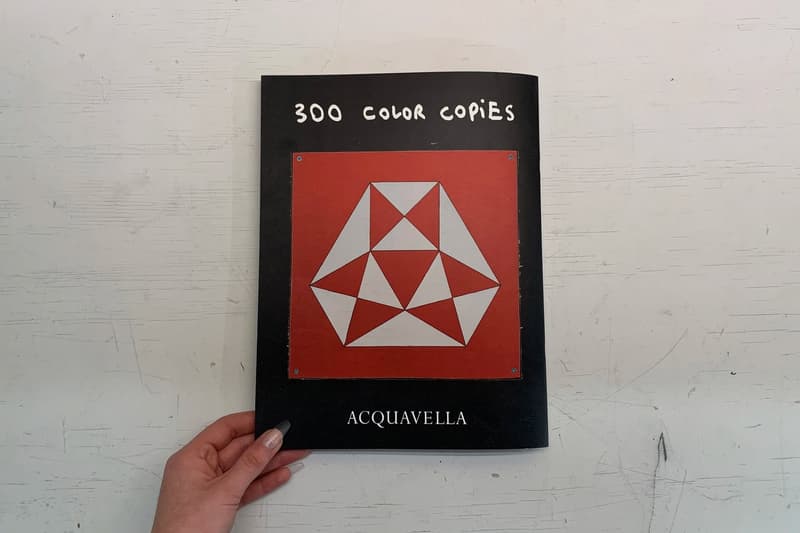 10 of 10
Tom Sachs has released a new art book titled Tom Sachs: Work Catalogue, offering a close examination of some of Sachs' works and his approach to his craft.
The book includes 68 pages of some of the artist's most coveted works, like Sound Systems, Model Seventy Two and Nakamichi, to mention a few. Sachs' book showcases an expansive mix of prints and photos that cleanly document his work, labeled with each piece's title. There's a brief introduction written by Sachs explaining some of his unique methods, like "multicycle," where he continues developing ideas for decades. According to Sachs, some of the works featured in this art book are the result of ideas he's been developing for around 30 – 40 years.
Tom Sachs: Work Catalogue is currently available on Sachs's website for $50 USD — only 300 copies were made.
In case you missed it, here's a look at TASCHEN's super-sized Julian Schnabel book.