TASCHEN's Super-Sized Julian Schnabel Book is an Art Nerd's Dream
A limited-edition release, made in collaboration with the artist and fillmmaker.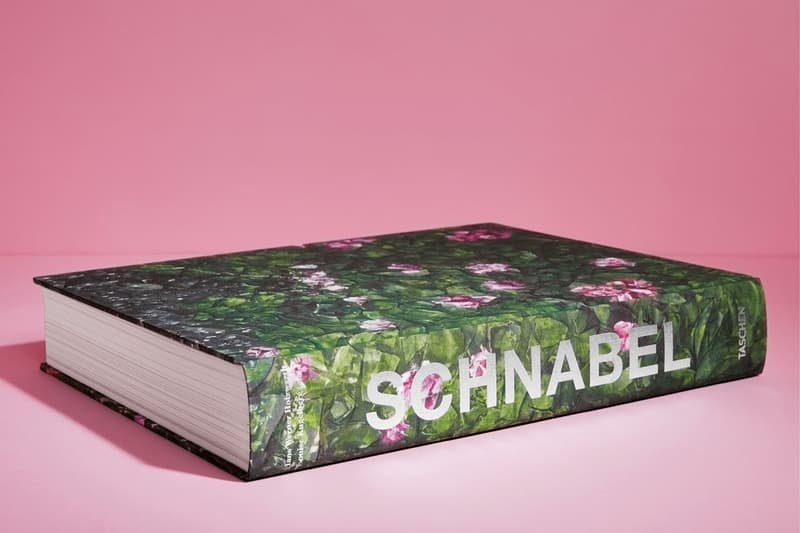 Clear a space on your coffee table: TASCHEN's latest release, clocking in at just over 17 inches, is an oversized tome dedicated to the revered artist Julian Schnabel.
Made in close collaboration with the artist, the book offers an overview of his career, from his eruption onto the New York art scene in the late 70s, to his work as a filmmaker from the 1990s onwards. Over 570 pages, the book explores his movement through different mediums, and his innovative use of varying materials, including broken plates, fabrics, and found objects.
Schnabel is perhaps better known as a movie director, given the prominence of the six films he has created thus far. His best-known cinematic works include Basquiat (1996), which followed the life and death of the artist Jean-Michel Basquiat, and The Diving Bell and the Butterfly (1997), an adaptation of the memoirs of the French author Jean-Dominique Bauby, who suffered from locked-in syndrome. The film was nominated for four Academy Awards.
Texts for the book were contributed by friends and collaborators of the artists, including Laurie Anderson, Max Hollein, and the novelist Daniel Kehlmann.
Julian Schnabel is released March 1, at £750 (or $1,000 USD). The book will be available from selected retailers, in addition to TASCHEN's own webstore.