Autographed Tom Brady Patriots Rookie Card Just Became the Most Expensive Football Card Ever
Topping Patrick Mahomes' rookie card, selling for a record $1.32 million USD.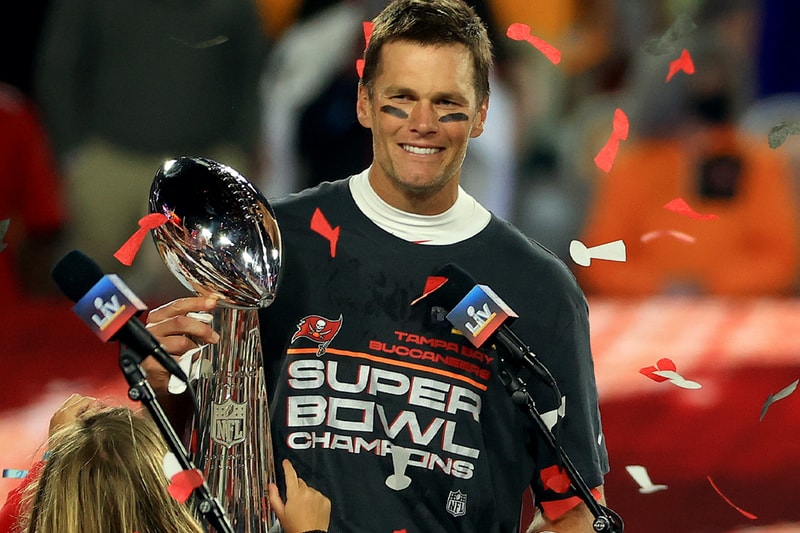 Tom Brady has once again proven himself to be the GOAT both on and off the field. Brady has now not only beat Patrick Mahomes in the Super Bowl LV, but his rookie card has now topped Mahomes' as the most expensive football card ever to be sold. Mahomes previously held the record with an $861K USD rookie card.
PWCC Marketplace recently sold a Tom Brady New England Patriots autographed rookie card for $1.32 million USD to FitBit CEO and ultimate Brady fan, James Park. This football trading card is an autographed 2000 Playoff Contenders Championship Ticket card with an 8 out of 10 grading on the signature.
ESPN obtained a quote from Park stating, "I lived in Boston for 10 years, so I've been a huge Brady fan, Patriots fan. Now you have to separate the two, but still a Patriots fan and still a fan of Brady's. That's the origin of the interest. Everyone's talked about this, but what he's accomplished in his whole career and then most recently, it's superhuman. That's really what sparked my interest in the card."
The sale of this card of PWCC Auctions has eclipsed another one of Tom Brady's autographed Patriot's cards, which sold for just under $556K USD this January 2021.
Check out the card below.
View this post on Instagram
In case you missed it, check out how Pokémon TCG exploded in 2020 on Behind the HYPE.