Katy Perry, Post Malone, J Balvin and More to Collab for 'Pokémon 25: The Album' Compilation
As part of the franchise's 25th anniversary.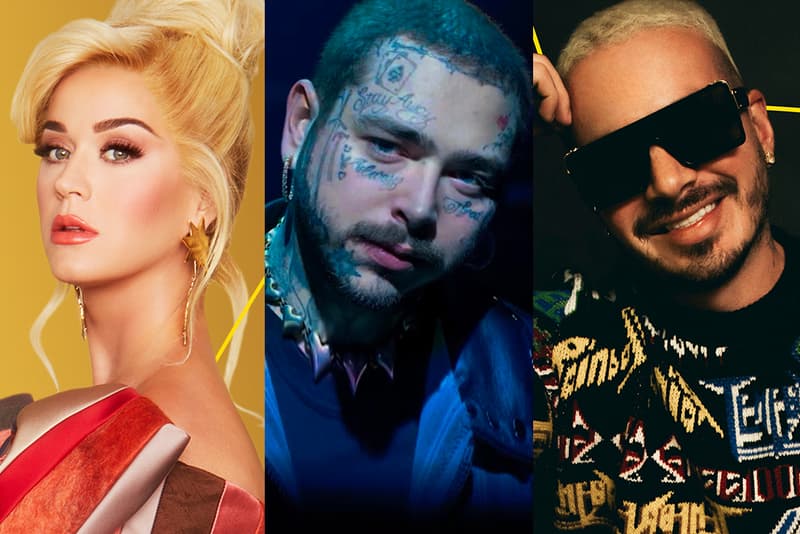 The Pokémon Company International has announced a partnership with Universal Music Group for the P25 Music program and a year-end collaborative compilation, Pokémon 25: The Album, with headliners Post Malone, J Balvin and Katy Perry.
The three will spend 2021 collaborating and participating in surprise activations that match the music artists with the Pokémon brand. Malone recently dropped a cover of "Only Wanna Be With You" for the franchise's 25th anniversary, while Perry, Balvin and one more surprise artist will each release a track that's inspired by Pokémon. Each song will also feature a music video and exclusive merchandise that celebrates both the musician and the franchise.
"Pokémon is pulling out all the stops for P25 Music, and I'm thrilled to join the program as one of its premier collaborators," Balvin, the newest headliner, said in a statement. "I'm looking forward to adding my own unique flavor to this huge Pokémon party and adding more good vibes to the celebration."
Pokémon 25: The Album is set to release at the end of the year and will feature 14 tracks from 11 different artists signed under Universal Music Group.
Stay tuned for the new releases and an official date for Pokémon 25: The Album.
In related news, J Balvin shared his new single "Ma' G," which will be part of his COLORES followup.