Ice Cube Claims Warner Bros. Refuses To Make Any More 'Friday' Films
Having finished the fourth script in 2019 and pushing for its release since.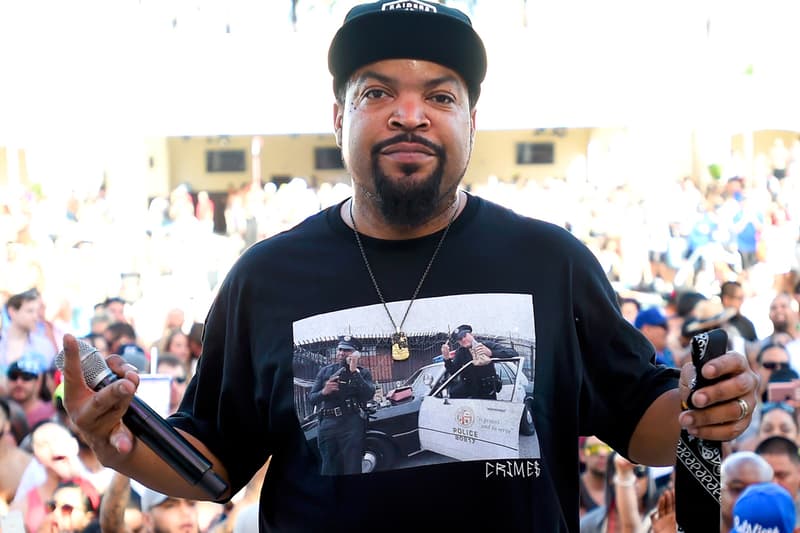 Over the weekend, Ice Cube took to Instagram and alleged that Warner Bros. will no longer be continuing the Friday film franchise.
"#freefriday from the jaws of Warner Bros. who refuses to make more sequels," he wrote alongside a cartoon of the film's cast. "They have hi-jacked the happiness of the culture."
Friday marked Ice Cube's screenwriting debut in 1995 and followed the story of Craig, played by Ice Cube, and Smokey, played by Chris Tucker, as they spend the day indulging in some paraphernalia after Craig is fired from his job. The day becomes more momentous than expected as the pair encounters the neighborhood bully, an angry drug dealer and a slew of other interesting characters.
The rapper's post on Instagram recently falls under a series of teases made over the last decade regarding followups of the 1995 Friday and its two subsequent films, Next Friday released in 2000 and Friday After Next in 2002.
Back in 2019, Ice Cube appeared on ESPN's The Jump and mentioned that the fourth script of the film was in fact finished and that he is pushing for its release. Unfortunately, this did not seem to pan out, further perpetuating Ice Cube to find other avenues to get the film produced. His frustration with the Warner Bros. studios has only grown, supposedly due to the fact that they have refused to release the rights to Ice Cube.
Ice Cube later discussed how "the 2019 death of John Witherspoon, who played Willie "Pops" Jones in the franchise" has impacted the script and storyline. "I've been pissed off about it since Spoon passed away," Jackson said.
Check out Ice Cube's Instagram post below.
View this post on Instagram
In other entertainment news, Neil Blomkamp announced that the District 9 sequel is now in development.