'The Falcon and the Winter Soldier' Will Set up Numerous Upcoming Marvel Titles
"We have a future charted for characters post-'Falcon and the Winter Soldier.'"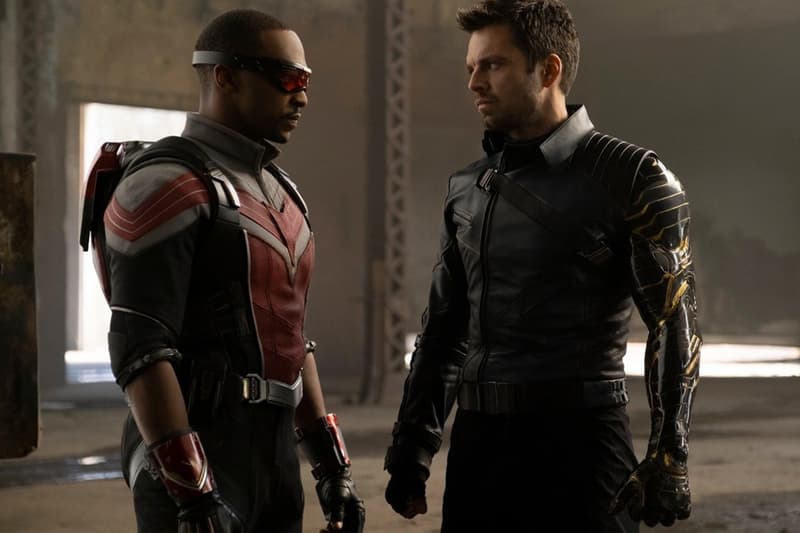 While some Marvel fans have said that the conclusion of WandaVision didn't exactly set up the Multiverse and pave the way to Doctor Strange in the Multiverse of Madness in a way that they had hoped, The Falcon and the Winter Soldier is just around the corner, and now the show's lead writer has confirmed that the upcoming story about Sam Wilson and Bucky Barnes definitely sets up a number of future Marvel properties.
Speaking to Entertainment Weekly, head writer Malcolm Spellman was asked how The Falcon and the Winter Soldier would affect the rest of the Marvel Cinematic Universe, to which he replied: "I can think of three [projects] that I'm not allowed to talk about." While he doesn't mention which exact shows or films might be influenced by the events of the upcoming series, fans can be happy enough to know that their favorite characters will likely continue through to feature in future titles as well. "We have a future charted for characters post-Falcon and the Winter Soldier," Marvel boss Kevin Feige revealed, although he also refrained from revealing any spoilers.
Featuring Anthony Mackie and Sebastian Stan, The Falcon and the Winter Soldier will release on Disney+ March 19.
In other related news, Feige has confirmed that there are no plans for Chris Evans to return as Captain America.