This Is a Tesla Disguised as a Range Rover Classic
E.C.D. Automotive Design fitted the vintage SUV with a 450 BHP Tesla motor and plenty of modern tech.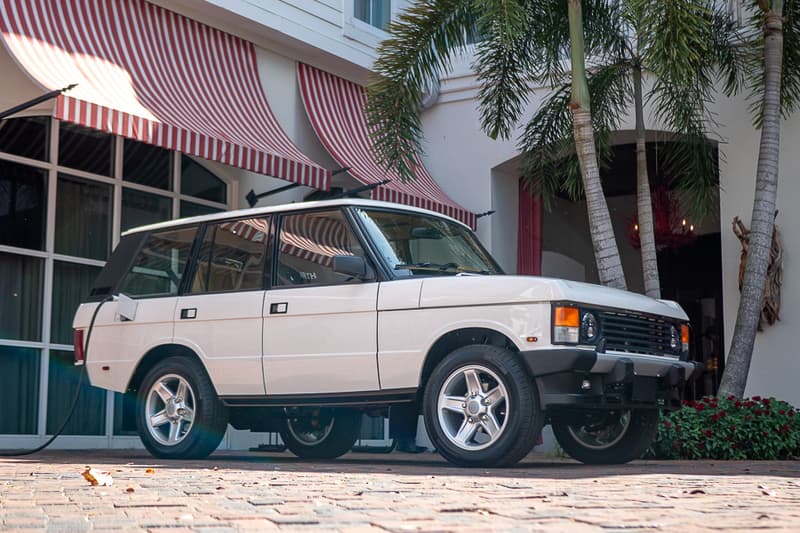 1 of 7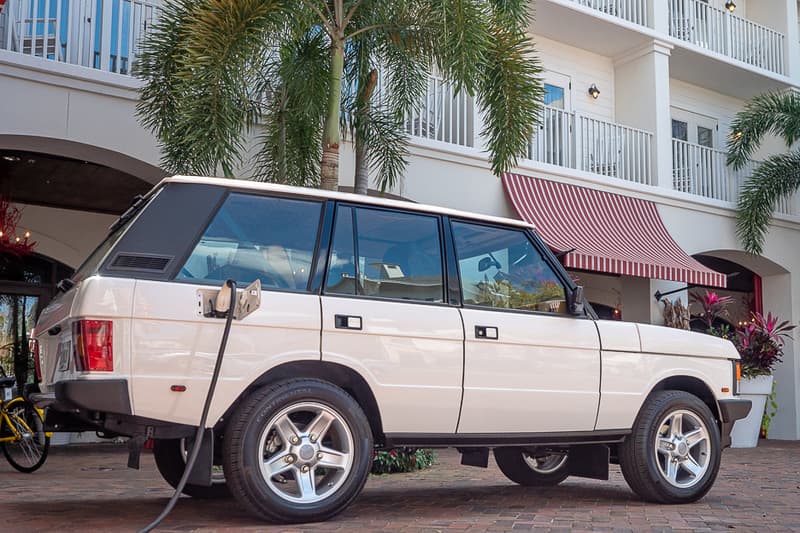 2 of 7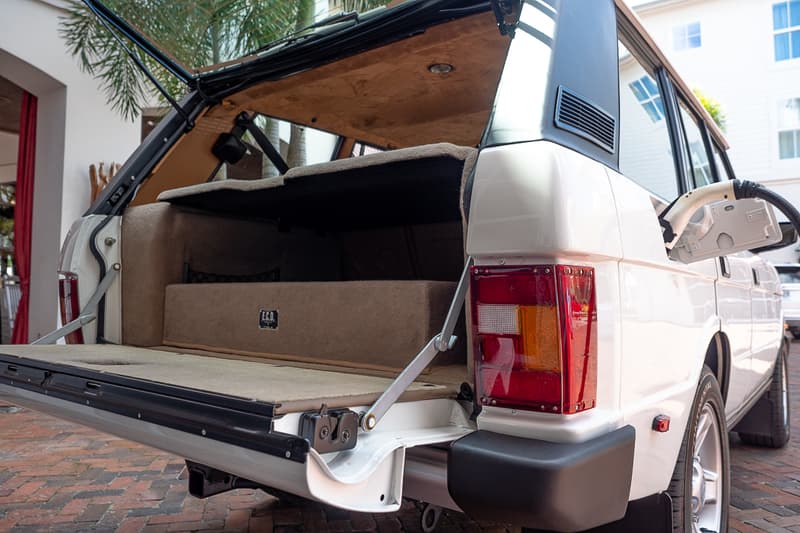 3 of 7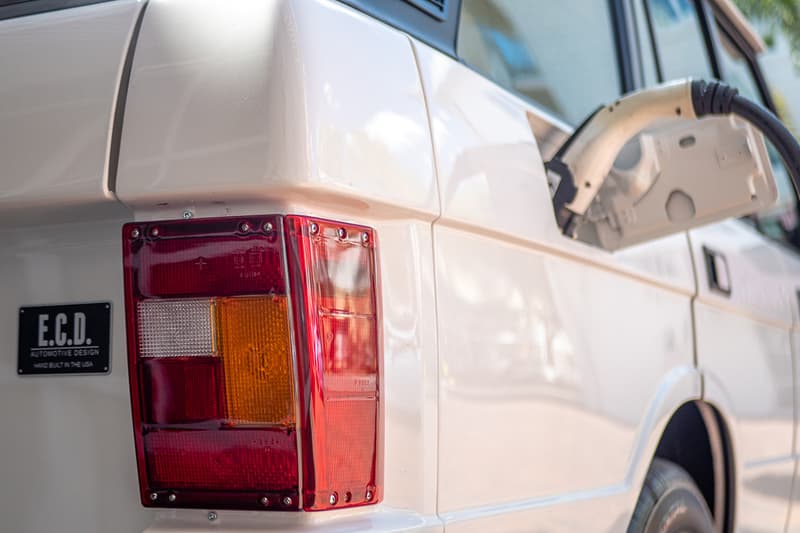 4 of 7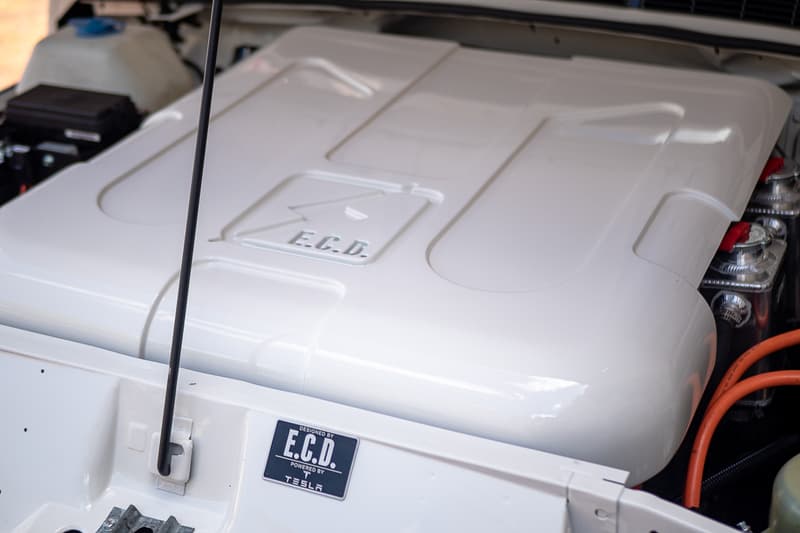 5 of 7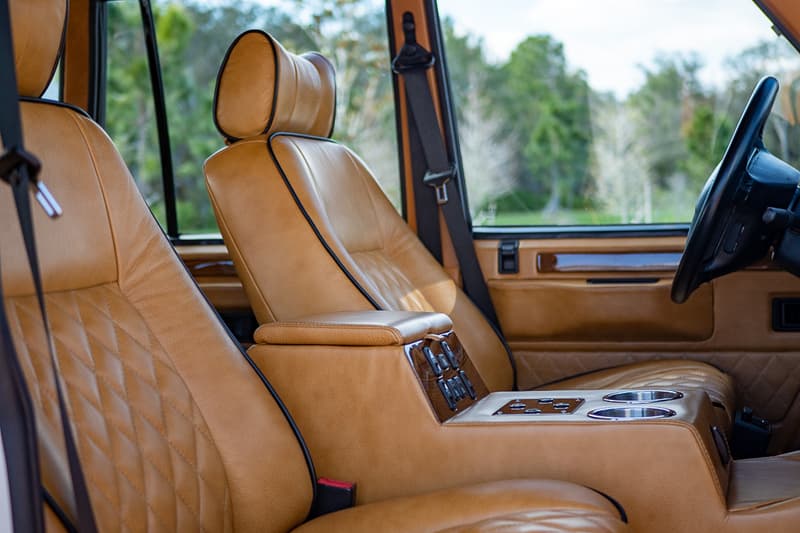 6 of 7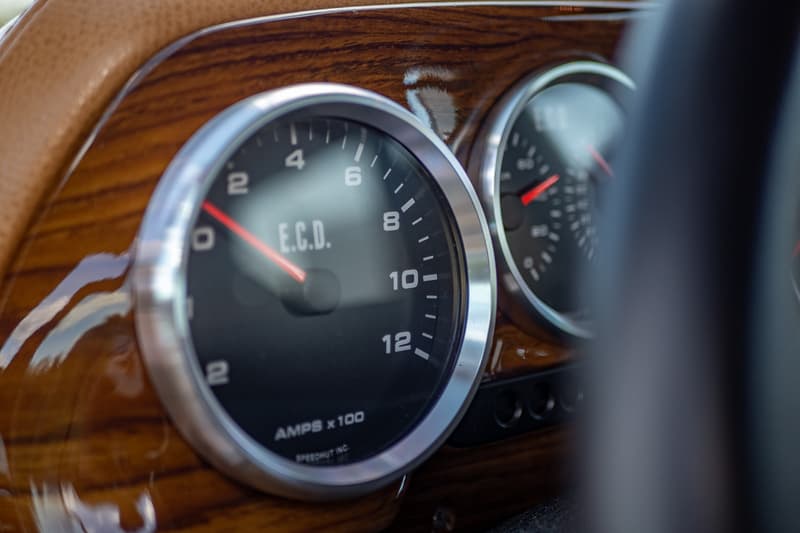 7 of 7
The Range Rover Classic has been subjected to a number of reworks in its life, recently appearing as the 700 HP Chieftain Xtreme and being converted into an electrified model under the development of Lunaz. Now, it finds itself well-and-truly thrown into the 21st century, as E.C.D. Automotive Design has teamed up with Electric Classic Cars to fit the classic RR with a Tesla motor.
By using a Tesla motor, the Range Rover now comes with a newfound amount of speed. Using a 100 kWh battery that's good for 450 BHP, the SUV can now do a 0-60 MPH sprint in just 5.2 seconds and will continue to drive around for up to 220 miles. When it's time to plug it back in, charging takes around five hours, while high-performance regenerative braking will aid with saving those precious miles. 
E.C.D. spent 2,200 hours building the electrified Range Rover in its luxury design experience where the process involved creating a state-of-the-art 3D rendering and completely stripping down, transforming and modernizing the client's Range Rover Classic. From there, a team of over 50 people came together across 12 departments to rebuild the RRC, painting it in "Alpine White" and fitting it with 18" Land Rover Boost five-spoke wheels. 
Elsewhere, E.C.D. has continued the modernization with a set of Infinity speakers and subwoofers, an Alpine Halo 9 system with Carplay, Bluetooth connectivity and reverse cameras. There's also a completely re-upholstered interior and a drinks cabinet, all finished in Spinneybeck Pueblito tan leather. 
Take a closer look at the E.C.D. Automotive Design Tesla-powered Range Rover Classic above, and catch it in action below.