Topps Digital Has Just Released 'Godzilla' NFTs on the WAX Blockchain
The 160 digital collection sees kinetic motion cards and Chibi-style animations.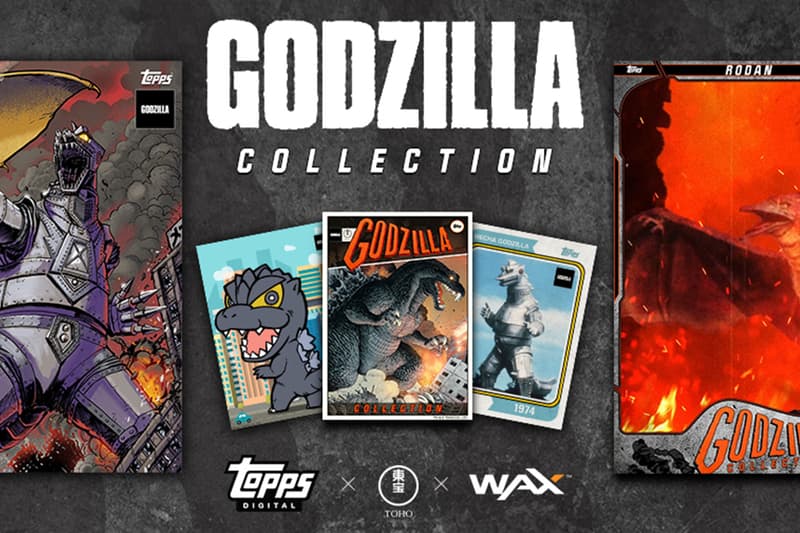 Topps Digital has just released a new series of NFTs on the WAX Blockchain in the form of digital Godzilla collectibles. While fans already know of Topps' 70 years in the physical card game, its new venture with Worldwide Asset eXchange (WAX) builds off that heritage but for this new world of modern trading.
This new collection of NFTs will see the TOHO Studio's classic monsters including the King of the Monsters itself in various levels of rarity, from kinetic motion cards, comic covers, original illustrations, Chibi style animations, classic Topps "Rookie cards", and much more.
"We've been one of the first brands to fully embrace the potential of non-fungible tokens (NFTs)," said Tobin Lent, VP and General Manager of Digital at The Topps Company. "By partnering early with WAX and their state-of-the-art trading platform, we've been able to create a fun and accessible digital ecosystem for fans with all levels of experience. We are excited to debut our latest NFT set, featuring iconic imagery from the Godzilla franchise, and build on our initial successes of digital collecting to include interactive elements, increased security and transparent transactions."
The collection sees over 160 and will cost $9.99 USD for a standard pack of four collectible digital cards. The pull percentage can be found below. Head over to Topps Godzilla to learn more.
• 64.50% chance at a Common Card
• 25.00% at an Uncommon Card
• 8.33% at a Rare Card
• 1.67% at a Super Rare Card
• 0.50% at an Epic Card
In other NFT news, UFC star Khabib Nurmagomedov unveils NFT card collection.