Gatorade's Wearable Gx Sweat Patch Measures Sweat and Hydration Levels
Using the 30+ years of research from the Gatorade Sports Science Institute.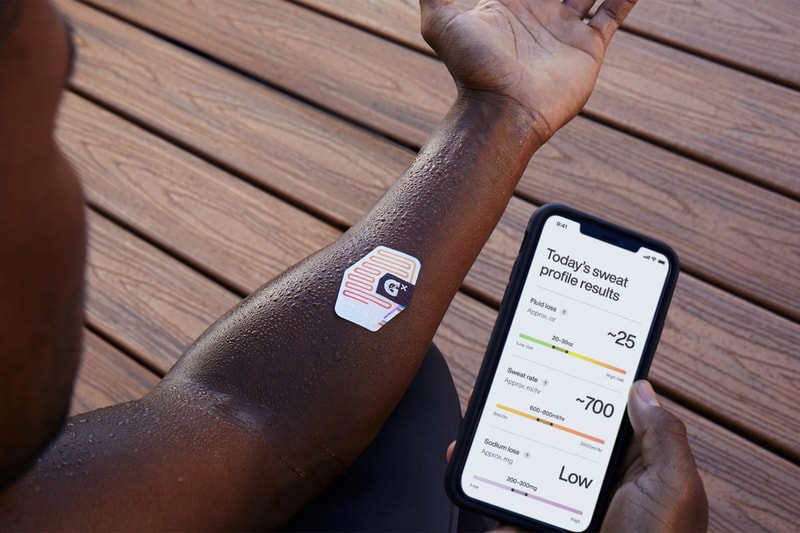 Gatorade has officially launched a new fitness wearable, the Gx Sweat Patch. For the first time ever, the brand is giving athletes everywhere access to Gatorade Sports Science Institute's 30+ years of research and insights.
The Gx Sweat Patch is a one-time use, a first-to-market wearable that tests users' sweat to determine their level of hydration. The data received through the sweat patch corresponds to Gatorade's Gx App where it will inform athletes how efficiently they hydrate and hopefully help them recover faster, avoid lactic-acid build-up and cramps in the process.
The Gx Sweat Patch is applied on the left inner arm prior to workouts allowing the patch to absorb the sweat, funneling the body fluid through the color-changing channel bordering the patch. After the workout, consumers are asked to scan the patch on the Gx App, where insights would let athletes know how much fluid they lost during their training and how much sodium is necessary for replenishment. Not only does it track users' biometrics during fitness activities, but the app also offers recommendations for specific types of workouts.
The Gx Sweat Patch and Gx App see the beginning of Gatorade combining aggregated data with health and fitness and making this accessible to everyday athletes.
For $25 USD, users can receive two patches, placing an individual price at $12.50 USD. The Gx Sweat Patch is currently available online at Gatorade. The Gx App is available exclusively on the Apple App Store and is free to download.
In case you missed it, Apple reopened all 270 U.S. stores for the first time in a year.