'Studio Ghibli Complete Works' Book Pulls the Curtain Back on All 26 Ghibli Animations
From 'Nausicaä of the Valley of the Wind' to 'Earwig and the Witch.'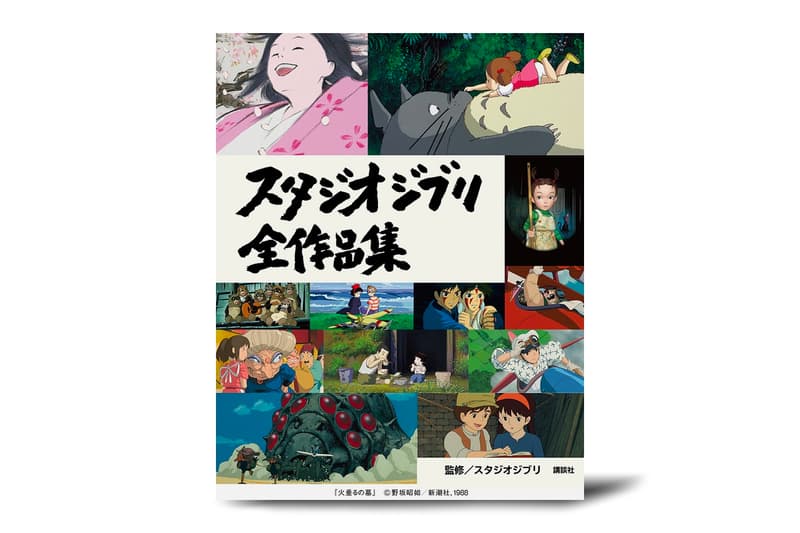 The upcoming book entitled Studio Ghibli Complete Works is set to cover all 26 of the studio's animations.
Studio Ghibli Complete Works promises commentary on each project, an introduction of the stories and characters, posters and newspaper advertisements, interviews with the directors from the film's release, recommended books, DVD introduction pages and a character index. In addition, it will cover Ghibli's latest work Earwig and the Witch, and will highlight the process of the creation and the secret story of the production from director Goro Miyazaki. Fans can also look forward to an interview with CEO and producer Toshio Suzuki.
Take a look at the complete list of Ghibli works that will be covered below, and purchase Studio Ghibli Complete Works on Amazon starting April 21 for ¥3,080 JPY (approximately $30 USD).
Projects included in Studio Ghibli Complete Works:
Nausicaä of the Valley of the Wind
Castle in the Sky
My Neighbor Totoro
Grave of the Fireflies
Kiki's Delivery Service
Only Yesterday
Porco Rosso
Ocean Waves
Pom Poko
Whispers of the Heart
"On Your Mark"
Princess Mononoke
My Neighbors the Yamadas
Spirited Away
The Cat Returns
Ghiblies: Episode 2
Howl's Moving Castle
Tales from Earthsea
Ponyo
Arrietty
From Up on Poppy Hill
The Wind Rises
The Tale of Princess Kaguya
When Marnie Was There
The Red Turtle
Earwig and the Witch
Elsewhere in art, the Noguchi Museum will showcase new work from Sumi-e master Koho Yamamoto.