Blancpain Fifty Fathoms Marks Fifty Six Radiation-Free Years
This limited-edition pays tribute to one of watchmaking's most curious boasts.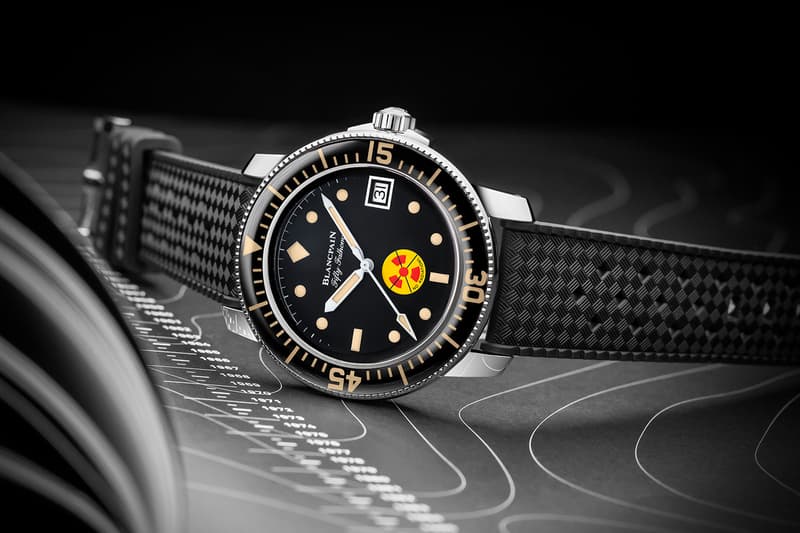 1 of 6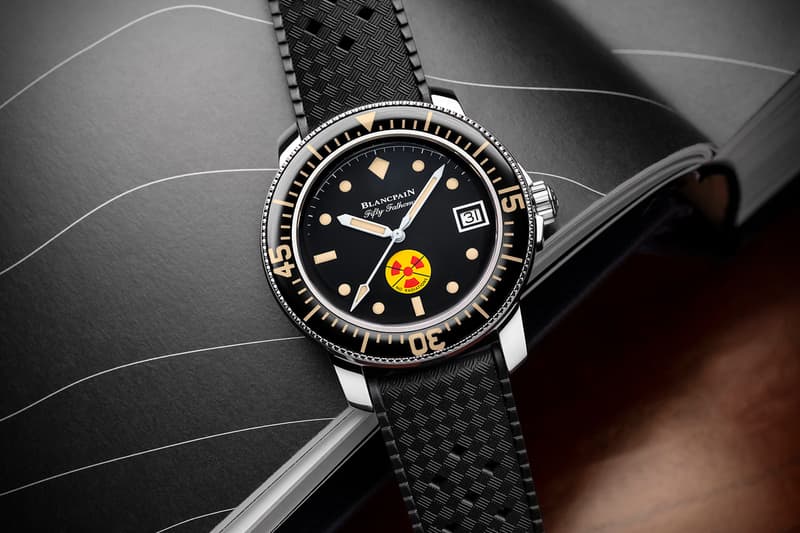 2 of 6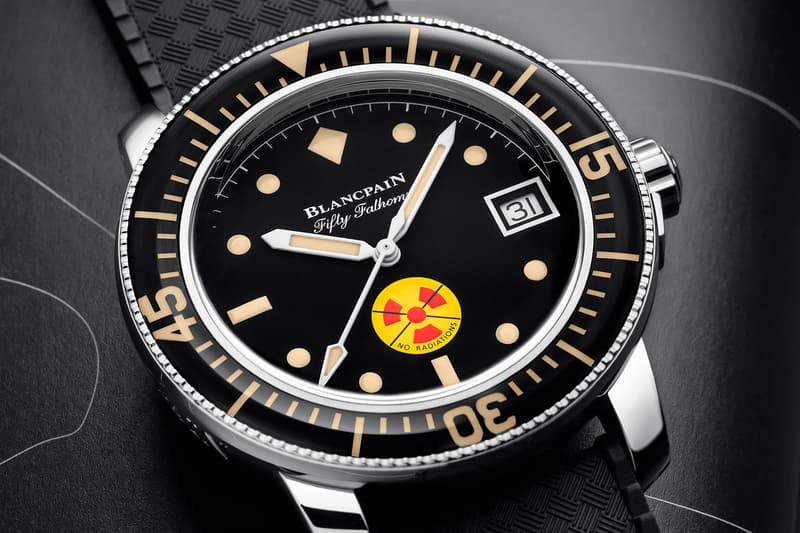 3 of 6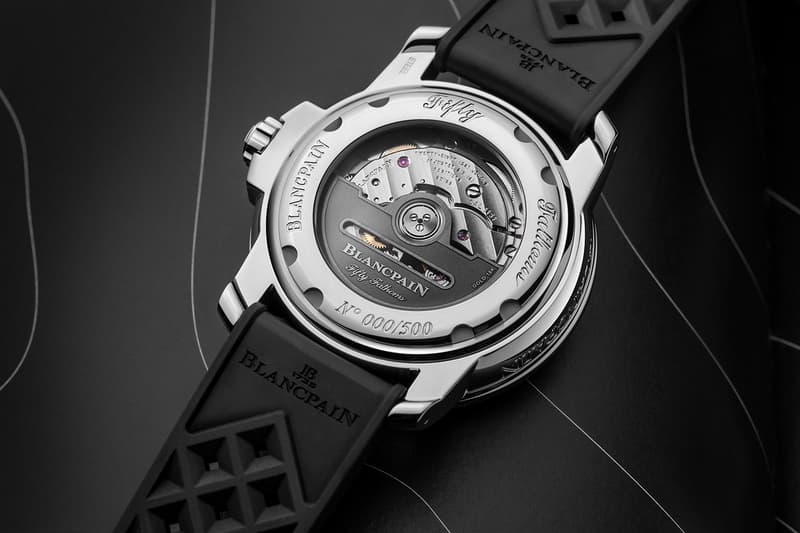 4 of 6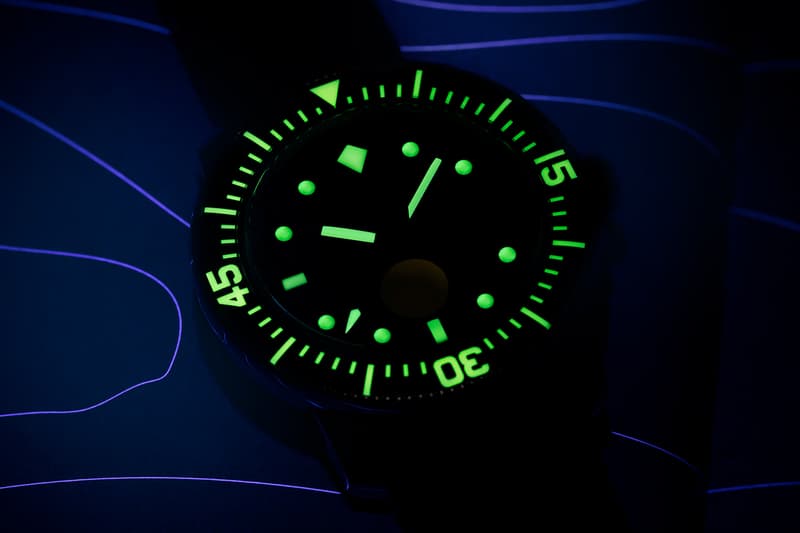 5 of 6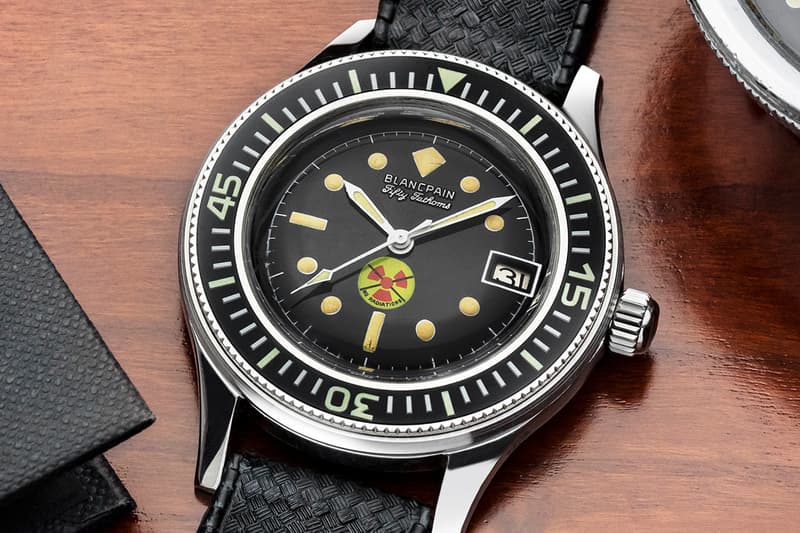 6 of 6
Blancpain has released a limited-edition tribute to arguably the most eye-catching Fifty Fathoms diver ever released, the 'No Radiations'.
Originally produced for the German Navy's 'Kampfschwimmer' Marines in the mid-1960s as the RPG 1 or BUND No Rad, after the engraved designation on the caseback, the dial was printed with the reassuring 'no radiations' logo at the six o'clock position.
While these days that might seem like the very least a watch might promise, in the 1960s the horrors of radiation would have still been fresh in the mind, certainly within the military, not only from the Second World War but from the earlier scandalous use of Radium in everything from toothpaste to face cream.
This was only brought to the public's attention when The Radium Girls, who were paid by the United States Radium Corporation to paint watch dials with luminous Radium paint, began to die. So the assurance appearing on a watch dial is particularly apt and understandable.
This 500-piece limited edition uses a 40.3mm polished stainless steel case, which is actually smaller than the 41mm original, but certainly more appropriate historically-speaking, than the oversized 45mm Fifty Fathoms 'No Rad' tribute released in 2010. There is definitely something about the Fifty Fathoms that lends itself to a circular 'logo' in this position, with the other famous example being the Fifty Fathoms Mil Spec, which originally featured a moisture indicator to warn divers if water had penetrated their watch.
Water resistant to 300m, the 2021 Blancpain Tribute to Fifty Fathoms No Rad uses a Blancpain Calibre 1151 four day automatic movement with silicon hairspring and the watch is supplied on a period correct 'tropic' rubber strap.
Curiously for a watch bearing the words 'No Radiation,' Blancpain has opted to coat its hands, hour markers and minute scale on the sapphire crystal-topped bezel with a 'fauxtina' shade of Super-LumiNova called "Old Radium'. The color certainly suits the watch but the name sticks out like a sore thumb.
The 2021 Blancpain Tribute to Fifty Fathoms No Rad is available now, priced $14,100 USD. Head over to Blancpain for more information.
Elsewhere in watches, Vault offers up watch industry's first NFT artwork for sale.