Alpha Motor Corporation's All-Electric WOLF Looks Like the 1980s' Vision of the Future
The top-spec WOLF will cost from $46,000 USD and can do 0-60 MPH in 6.2 seconds.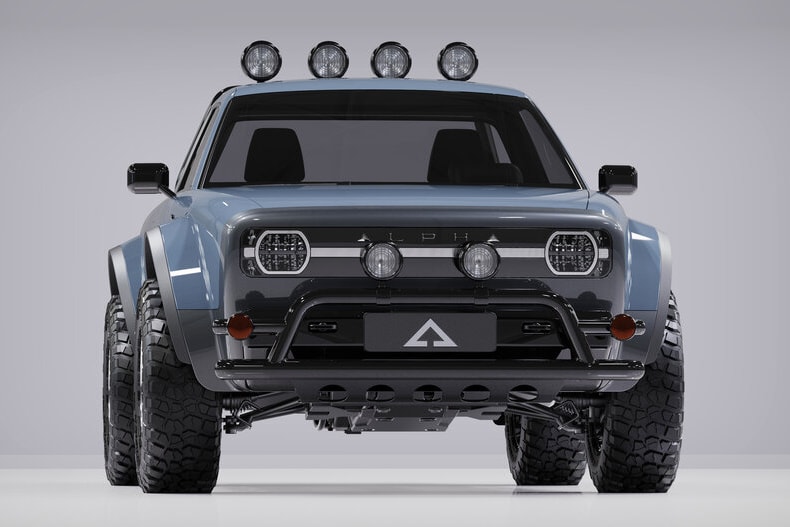 1 of 6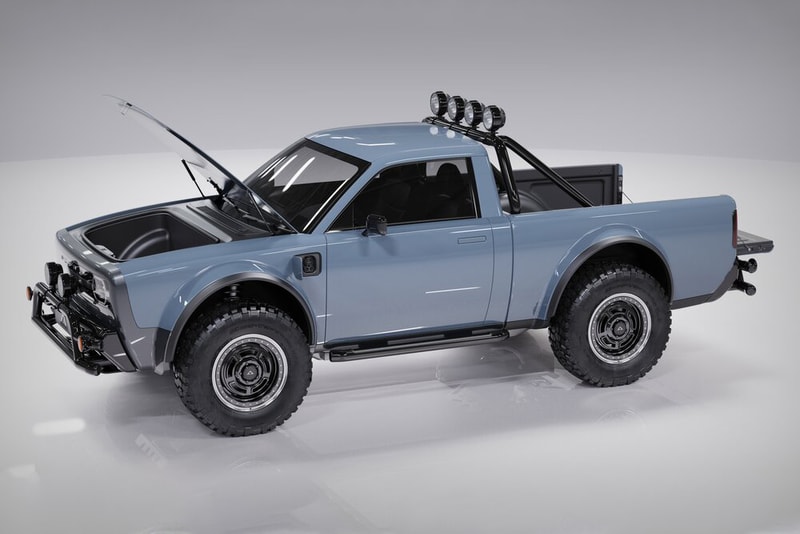 2 of 6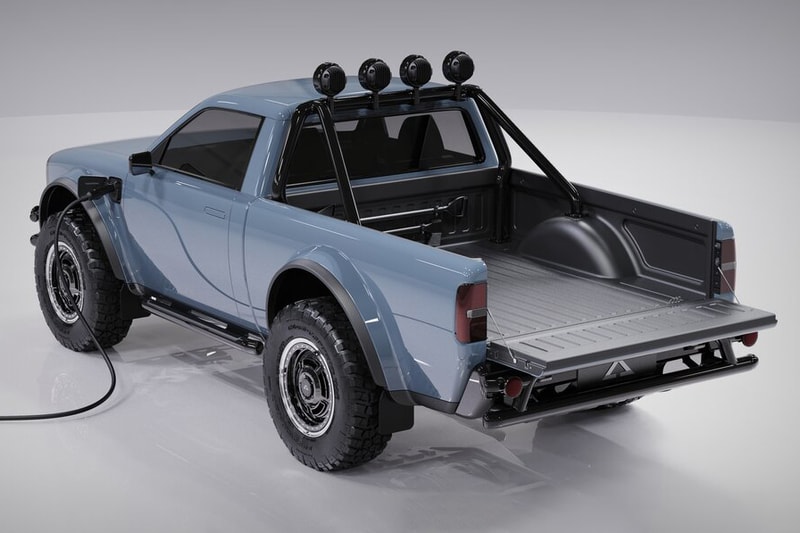 3 of 6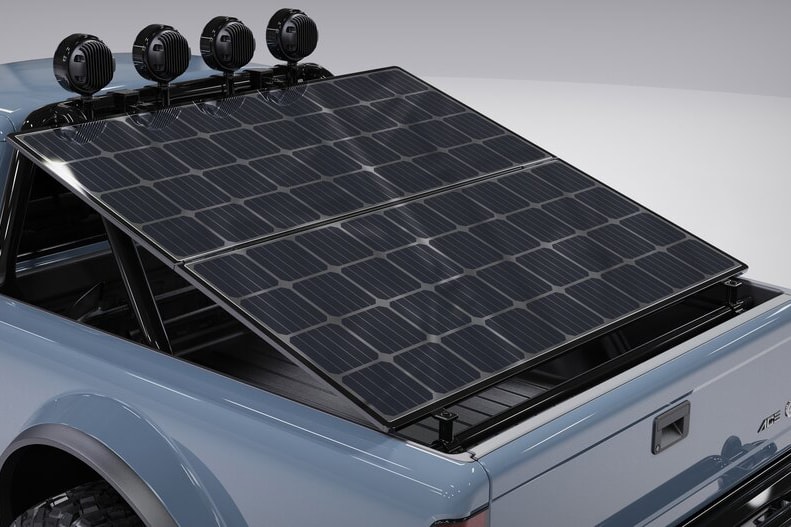 4 of 6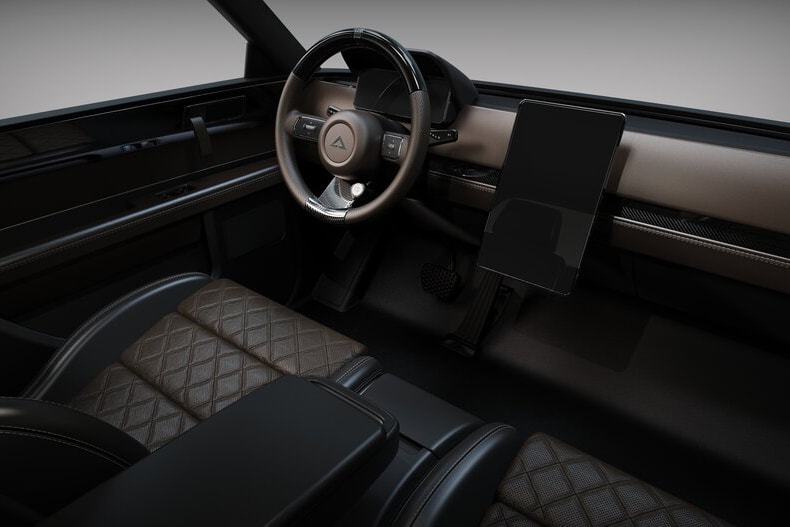 5 of 6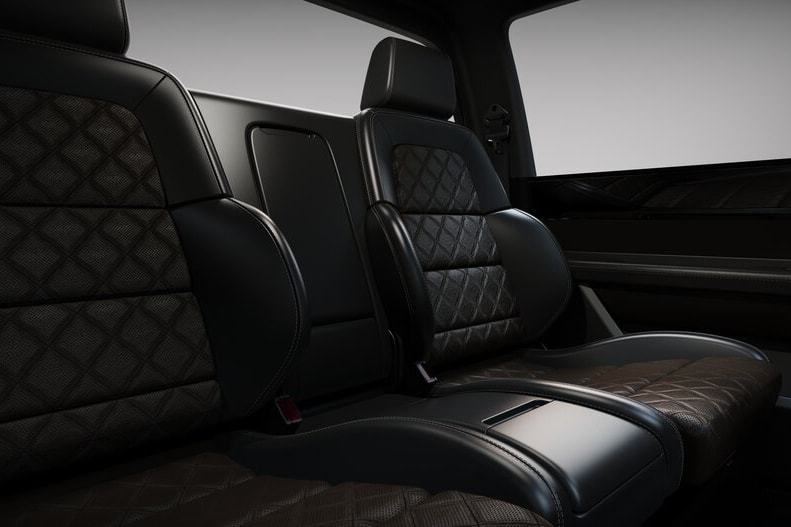 6 of 6
Last month, the Californian start-up Alpha Motor Corporation revealed its JAX (Junior All-Terrain Crossover) car, and now the electric car company has utilized the JAX's platform by making a new model dubbed the WOLF.
The Alpha WOLF is an all-electric pick-up truck. Once upon a time, this concept would sound quite odd and contradictory, but the likes of Tesla and Canoo have shown just how an electric truck can actually work in real-life scenarios. Equally, Alpha demonstrates this by giving the WOLF a rugged retro-futuristic look that's designed for both form and function.
Alpha is promising two versions of the WOLF. Available in either two or four-wheel-drive, the models will come fitted with a 75 to 85 Kilowatt-hour Lithium-Ion battery that's good for up to 275 miles of range on a single charge, 3000lbs of towing capacity, and a 0-60 MPH time of just 6.2 seconds — compare that to the base-spec Tesla Cybertruck's 6.5 seconds to 60 MPH, and this machine isn't anything to be sniffed at.
The truck is finished in "SF Blue" which is a special Alpha color that pays homage to the San Francisco sky, and wraps around the retro-futuristic bodywork of the WOLF. Looking like something the 1980s thought the 2020s would look like, the WOLF features a quad-light set-up on the front, four spotlights on the roof, a large front bumper bar, a compact bed — but it does store a solar panel — and chunky off-road tires that wrap around small disc rims in gloss black.
Inside is a completely different story, as the interior is kitted out in clean and contemporary materials that encompass the ergonomically bolstered seating and the minimalistic driving area. A steering wheel features a small array of buttons, while a large infotainment screen in the middle will be used to control almost everything inside-and-out.
Take a look at Alpha Motor Corporation's WOLF pick-up truck above, and find out more information on Alpha's website. Prices are said to range from $36,000 USD to $46,000 USD depending on the chosen spec.
Elsewhere in the automotive world, KIA has unveiled its all-electric EV6 crossover.