Virgil Abloh Named Visiting Professor at Royal College of Art
Offering masterclasses, talks and unique employment opportunities to students and alumni.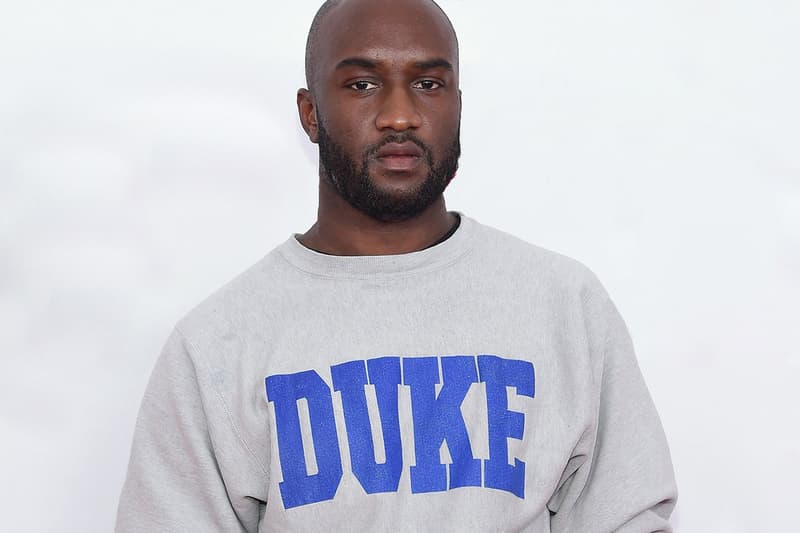 Fresh from his new collaboration with Braun, Virgil Abloh has partnered with London's Royal College of Art, which he joins as a visiting professor. Through this role, the Off-White™ and Louis Vuitton creative director will lead masterclasses and talks to students, as well as offering unique employment opportunities with RCA's students and alumni. Abloh has previously spoken at the RCA, presenting a talk titled "A LECTURE ON POTENTIAL SOLUTIONS: IDEAS ON RACE IN AREAS OF ART, DESIGN and CURRENT CULTURE based on experiences" in September 2020.
Speaking about his new position, Abloh described it as a "great honour," adding that the appointment will "reinforce the importance of education and hands on mentorship of future generations." These words were echoed by RCA Head of Fashion Zowie Broach, who said, "Virgil embodies the RCA's spirit of collaboration and ingenuity –- he is a designer and polymathic entrepreneur who has combined the fields of art, architecture, craft and design. Ultimately, the way he uses his practice to create social change is inspiring."
Additionally, RCA Chancellor Sir Jony Ive described Abloh as "a true force for change — a powerful combination of creativity and entrepreneurial spirit, whose experience and mentorship will undoubtedly inspire a new generation of creative innovators to realise the full value of their potential. I'm thrilled that he's agreed to help us with our work at the College."
For more from Virgil Abloh, take a look at the new Louis Vuitton Aerogram.