The Weeknd Was Gifted a Custom Diamond Super Bowl LV Ring for His Halftime Performance
Take a look at the glossy Pepsi logo.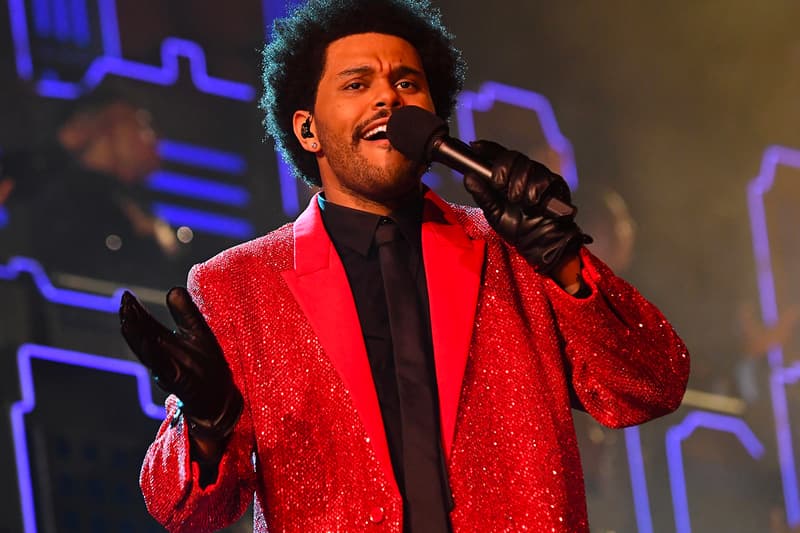 The Weeknd has just been gifted a custom ring as a celebration of his momentous halftime performance at the recent Super Bowl.
The ring was gifted by Amir "Cash" Esmailian, manager and co-founder of The Weeknd's record label XO, who commissioned jewelry designer Elliot Eliantte to craft the original piece. There's a big "XO" placed at the top of the ring, complemented by 16 carats of VVS diamonds over a college-style silhouette. It's engraved with the singer's stage name, a Vince Lombardi motif and the words "WORLD CHAMPIONS" around the upper edges. As a finishing touch, the ring comes with a rich blue-red Pepsi logo (one of the main sponsors), all nodding to The Weeknd's successful performance.
The Weeknd gets new diamond 'Super Bowl Champion' ring‼️? pic.twitter.com/TfN20GgTS1

— RapTV (@raptvcom) February 17, 2021
In case you missed it, Showtime has announced a full-length documentary of The Weeknd's Super Bowl halftime performance.