South Korean Instant Noodle Exports Reached Record High in 2020 Due To COVID-19
Also thanks to "'Parasite' Jjapaguri/Ram-don."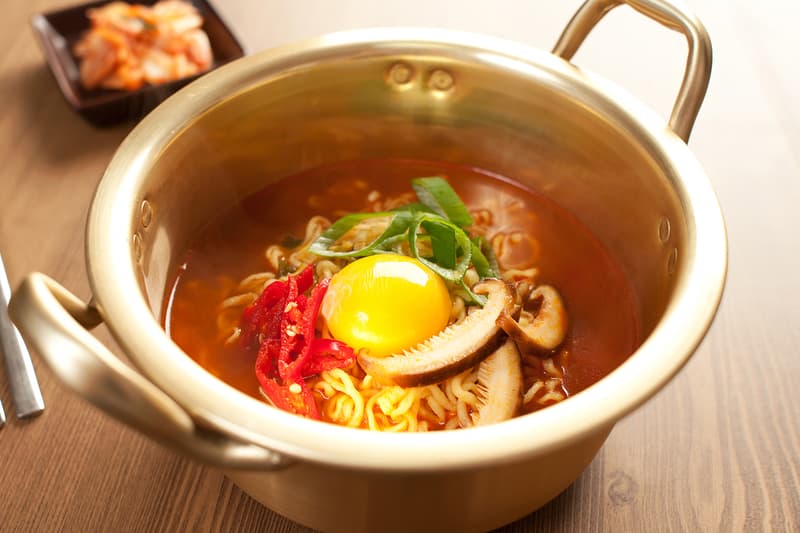 According to reports, South Korean instant noodles (ramyeon) exports reached a record high of $603.6 million USD in 2020. The 29.3 percent on-year increase came as a result of the increased demand for ramyeon during the Coronavirus pandemic. As COVID-19 brought on social distancing restrictions and quarantine procedures, ramyeon became an important and favored sustenance option.
Breaking down the importance of instant noodles during the pandemic, the Korea Customs Service revealed that $150 million USD or 24.7 percent of South Korea's total ramyeon exports last year went to China. While the United States saw $82 million USD of exports in 2020, followed by Japan at $55 million USD and Thailand with $27 million USD. It is important to note that the record high does not account for ramyeon produced in overseas factories which would further push the popularity seen in 2020.
Additionally, a sharp increase in Nongshim ramyeon sales in 2020 is being attributed to Bong Joon-ho's Parasite. The Oscar-winning film used "Jjapaguri/Ram-don," a mixture of two popular ramyeon, to depict the rich-poor divide. Fans of Parasite rushed to try the unique dish seeking out Nongshim's Chapaghetti, an instant black bean sauce noodles, and Neoguri, instant spicy seafood noodles.
For more food and beverage news, Chum-Churum Soju recently released BLACKPINK Jennie's first ad.