Daytona Endurance Race Winners Handed Rolex Chronographs
Rolex gives special Daytonas to winners of Daytona and Le Mans.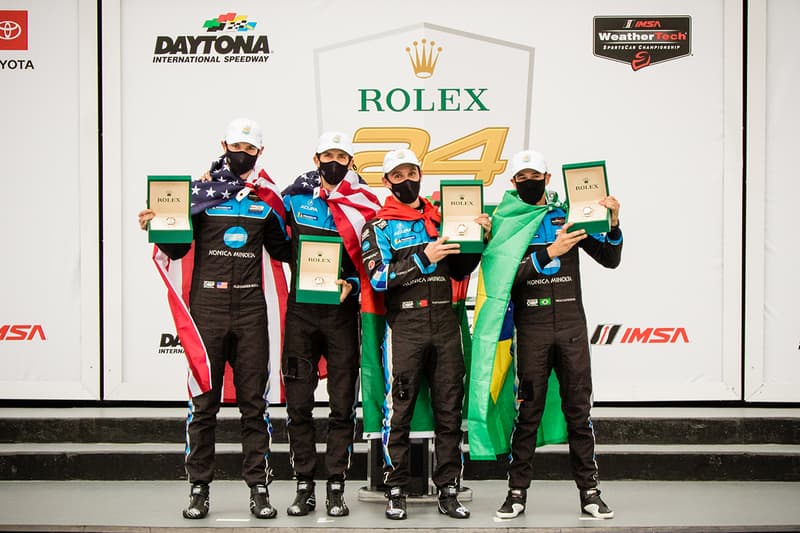 1 of 4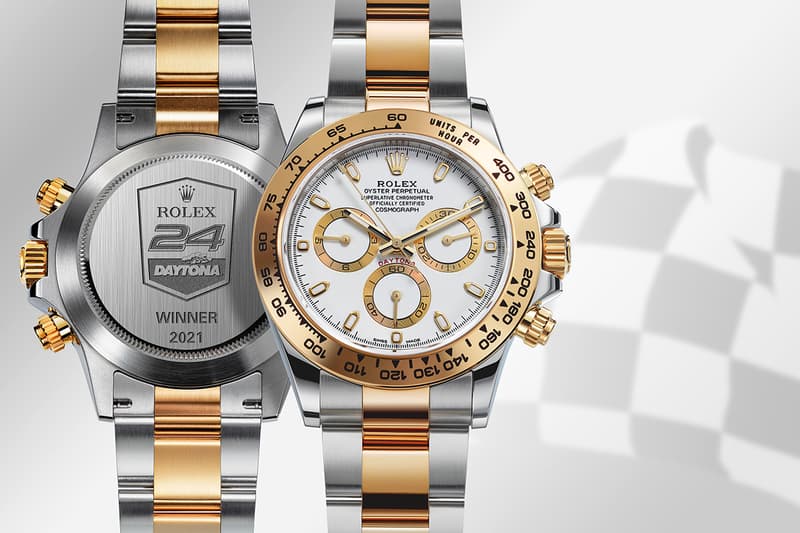 2 of 4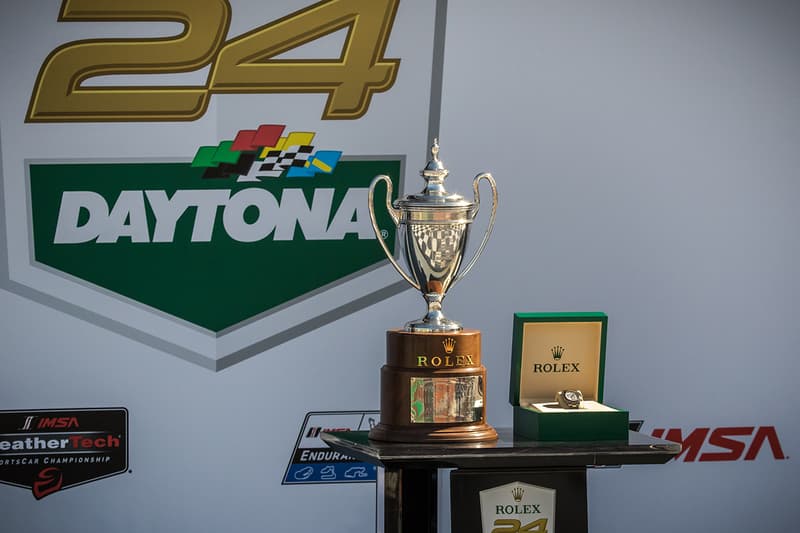 3 of 4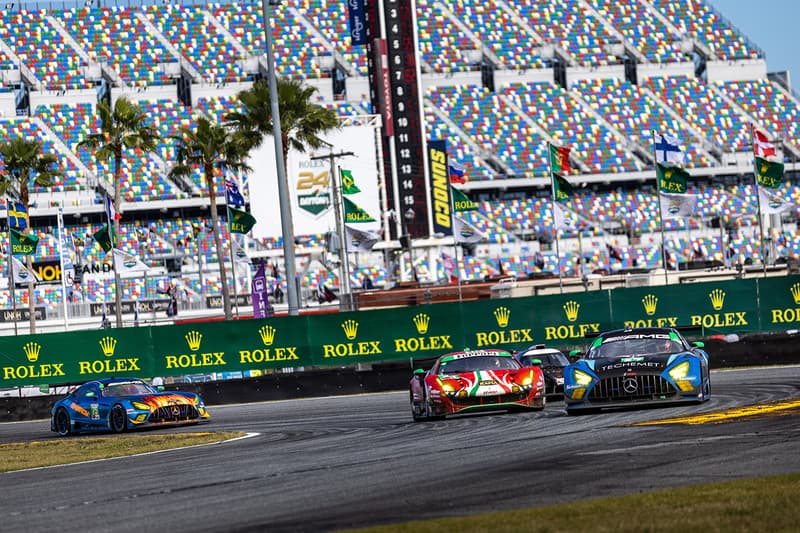 4 of 4
The winning four-driver team at this year's Rolex 24 at Daytona race have been presented with four specially created bimetal Rolex Daytona chronographs.
Wayne Taylor Racing won a third successive Daytona title in its No. 10 Acura at the weekend, tying the record for successive wins at the legendary endurance race with Chip Ganassi Racing, who challenged to within 1/10th of a second of the lead towards the end before suffering a blow-out just eight minutes out, eventually placing fifth.
Given COVID-19 related restrictions, this 59th edition of the race was conducted behind closed doors without the usual crowd of spectators.
Winners drivers Filippe Albuquerque, Ricky Taylor and former Indy 500 winners Helio Castroneves and Alexander Rossi took to the podium to claim the overall trophy and collect their Rolesor Cosmograph Daytona watches.
Rolex, which has been the title sponsor of the iconic race since 1992, creates new editions of the Daytona to present to the winning drivers in each of the five classes every year, usually bimetal Rolesor examples with commemorative engraving on the caseback, something it has also done for winners of the 24 Hours of Le Mans since 2001. At this year's Rolex 24 at Daytona, Rolex presented more than a dozen watches to winning drivers.
When Rolex launched its Oyster Cosmograph chronograph in 1963 it was very briefly known as the Le Mans before a push by the brand into the American market saw it renamed the Daytona.
Elsewhere in watches, Vianney Halter upgrades his Deep Space Tourbillon.