PLEASURES x GUESS Originals Puts Drew Barrymore Back Into the Spotlight
The Spring 2021 collaboration features Barrymore's 1993 GUESS campaign shoot.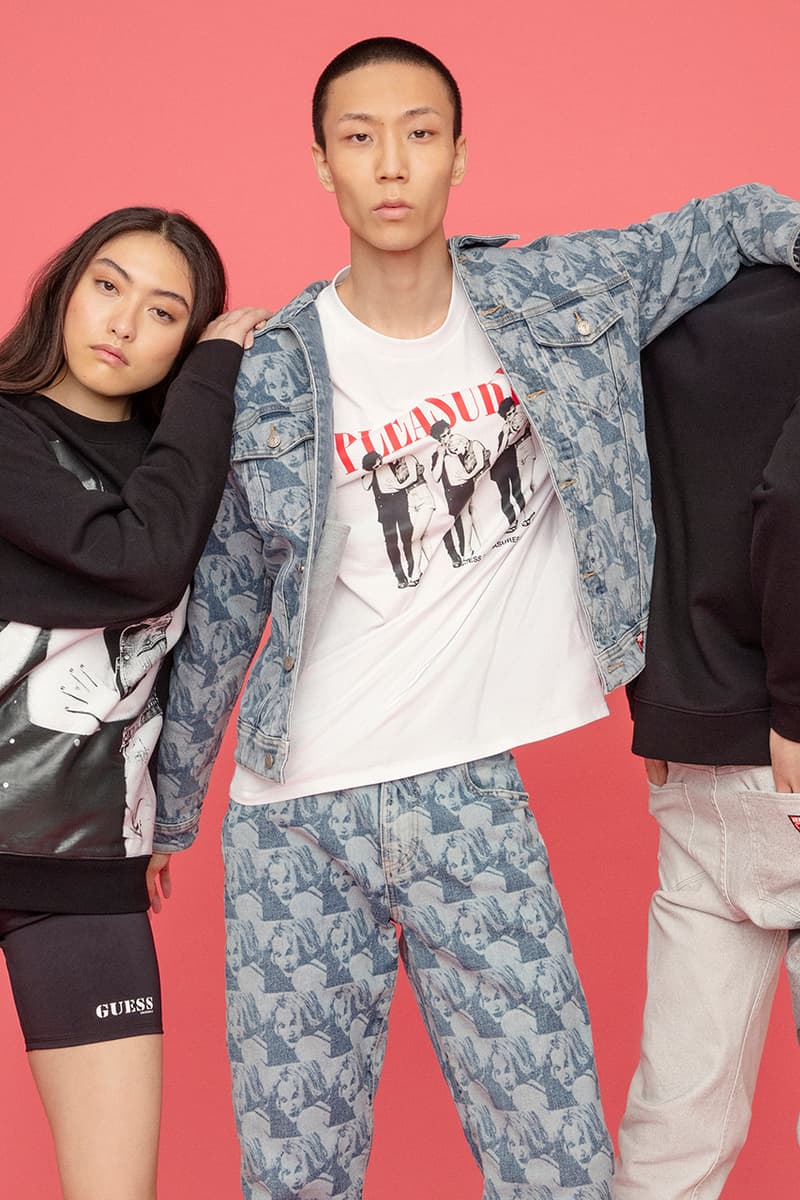 1 of 7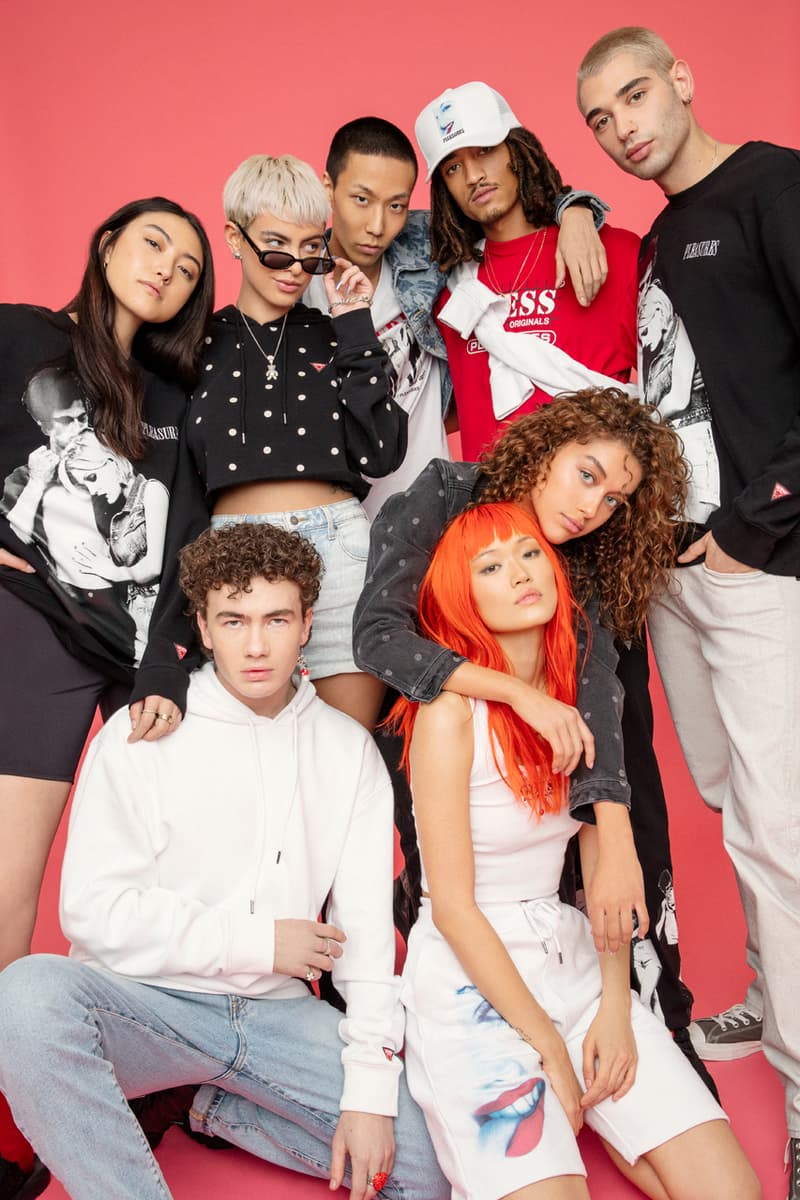 2 of 7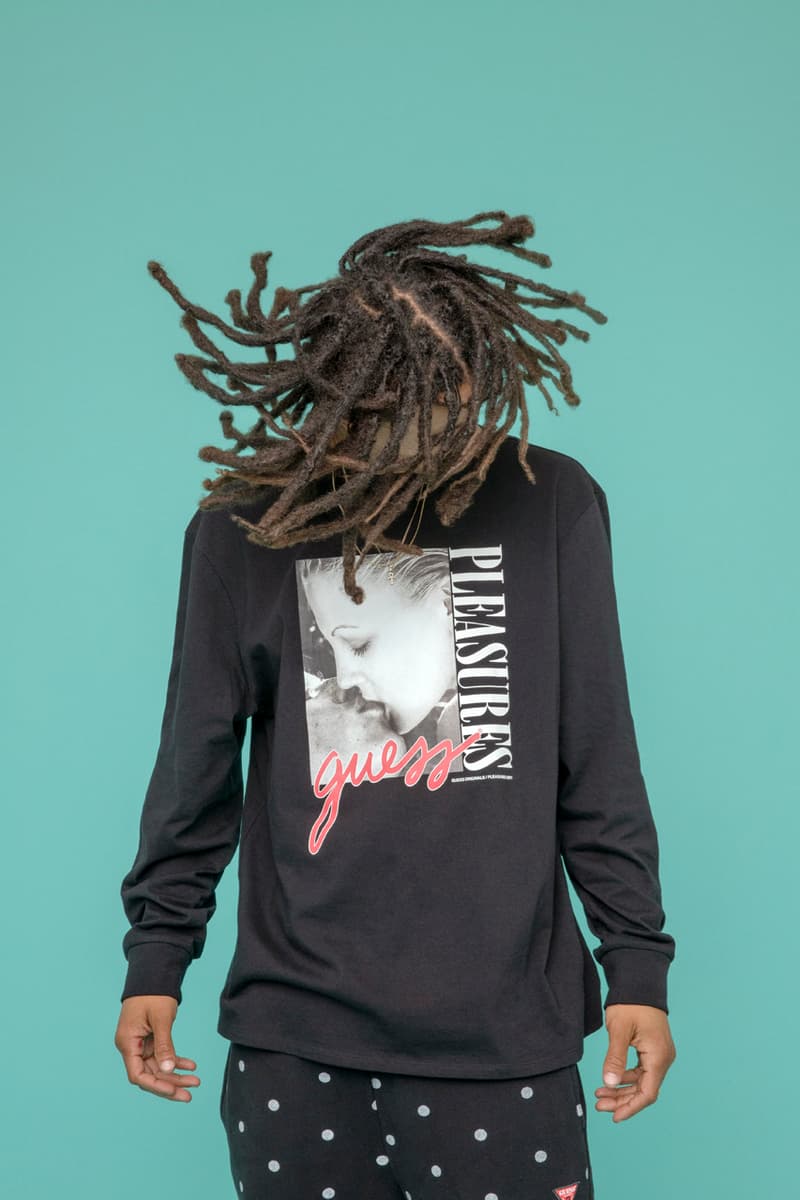 3 of 7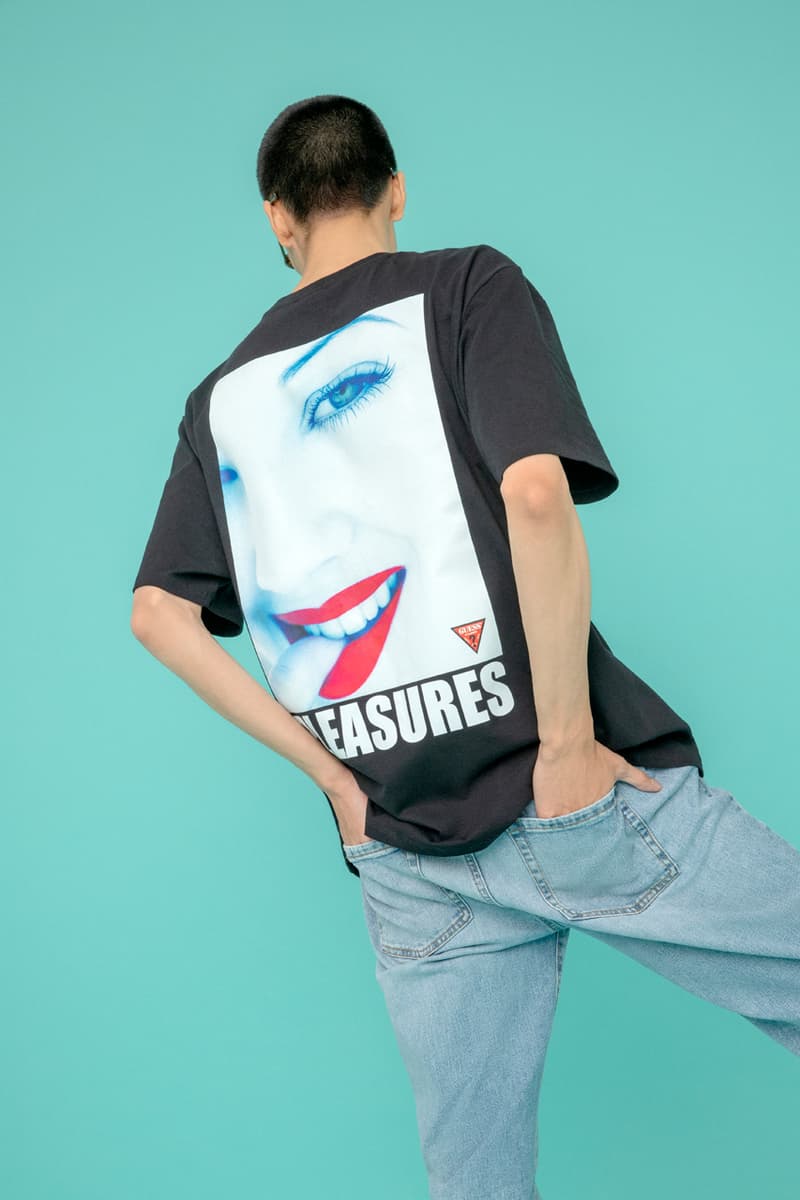 4 of 7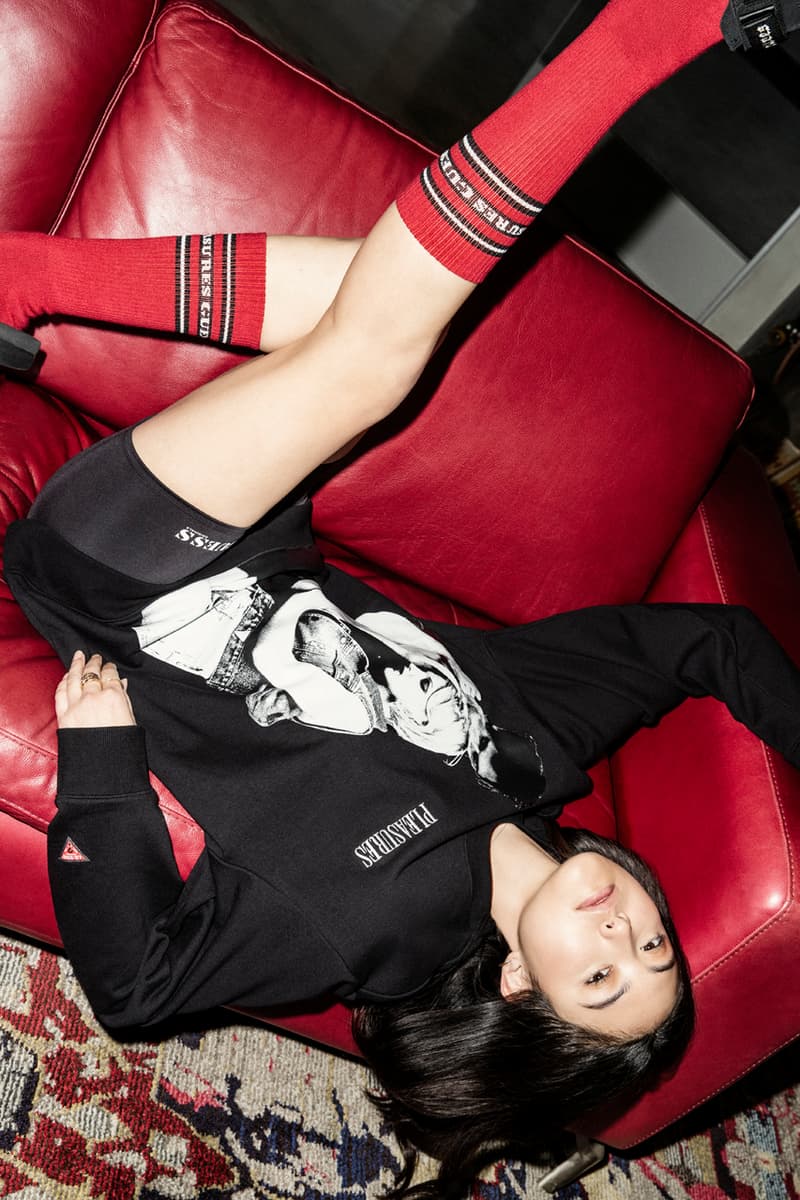 5 of 7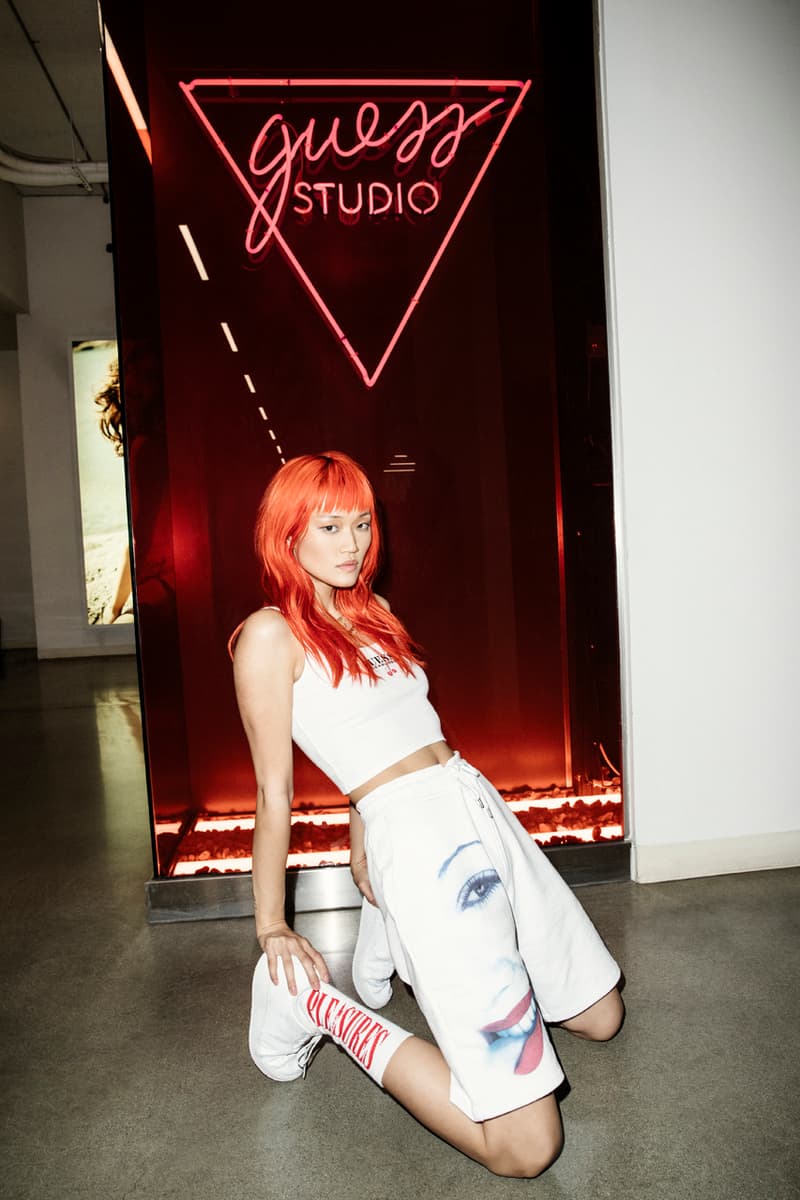 6 of 7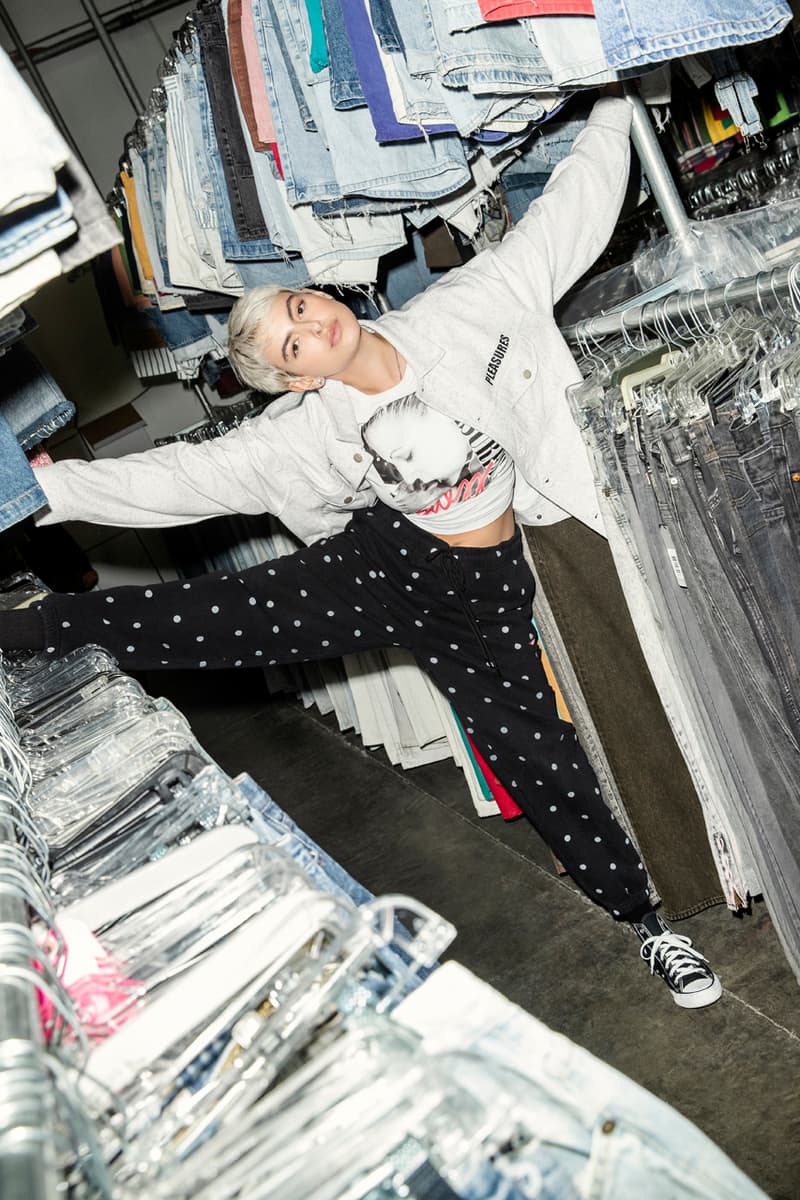 7 of 7
Frequent collaborators GUESS Originals and PLEASURES are back for Spring 2021 with a new capsule collection honoring the 1993 Wayne Maser-shot GUESS campaign starring Drew Barrymore.
Alex James and Vlad Elkin's LA-based label PLEASURES is known for its irreverent, often punk, grunge and metal-tinged offerings that are typically intersected with the iconography of popular sub-cultures. Its homage to a poster child of the 1990s, Drew Barrymore, is no different.
With GUESS Originals in tow, PLEASURES has been able to capture the spirit of the American actress and its own counter-culture aesthetic by creating a 36-piece men's and women's collection featuring plenty of denim pieces covered in the never-before-seen shots of Barrymore for GUESS. Some pieces do feature campaign imagery that was released back in '93, which is remembered as one of GUESS's most iconic pieces of work. As Director of Brand Partnerships at GUESS, Nicolai Marciano, says, "There has been such an overwhelming number of people who mention her '93 campaign when they discuss GUESS's most memorable work. In comparison to other legacy models we have worked with in the past, the time period of Drew's career felt like the perfect unexpected moment of nostalgia to introduce to a new generation of GUESS fans."
The result of PLEASURES x GUESS Originals is nothing short of nostalgic, of course. '90s reissued archival prints such as polka dots appear throughout, while the reintroduction of the denim jacket set — served in an all-over, somewhat coy and voyeuristic print of Barrymore — and a range of hoodies, crewneck and joggers sets, button-downs, T-shirts, and underwear make up the men's offerings.
PLEASURES and GUESS Originals' graphic shirt is a particular standout, featuring a black-and-white close-up of Barrymore draped in leopard print as she looks into the camera. Equally, a black-and-white shot of the star reclining in a chair, depicted on a hoodie alongside the duo's signature branding, is another seasonal essential.
The collaborative collection will be sold at select GUESS stores and on GUESS' website from February 16. Take a closer look at the Kenneth Cappello-shot lookbook above, which focuses on just a handful of the 36 items.
In case you missed it, here is a short history of Palace's best collaborations.