KOZABURO's Dojo-Friendly Pants Redefine Work-From-Home Wear
No more lounging in sweatpants: smarten up with anatomical utility trousers.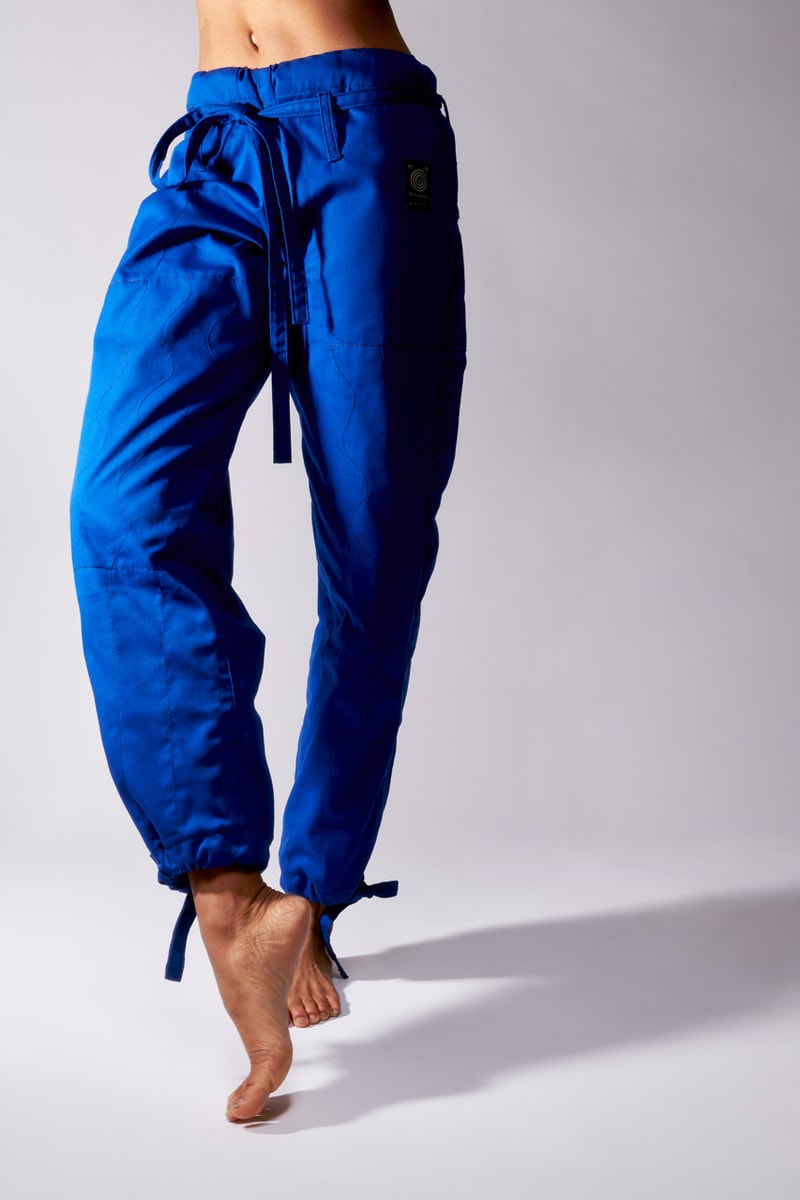 1 of 14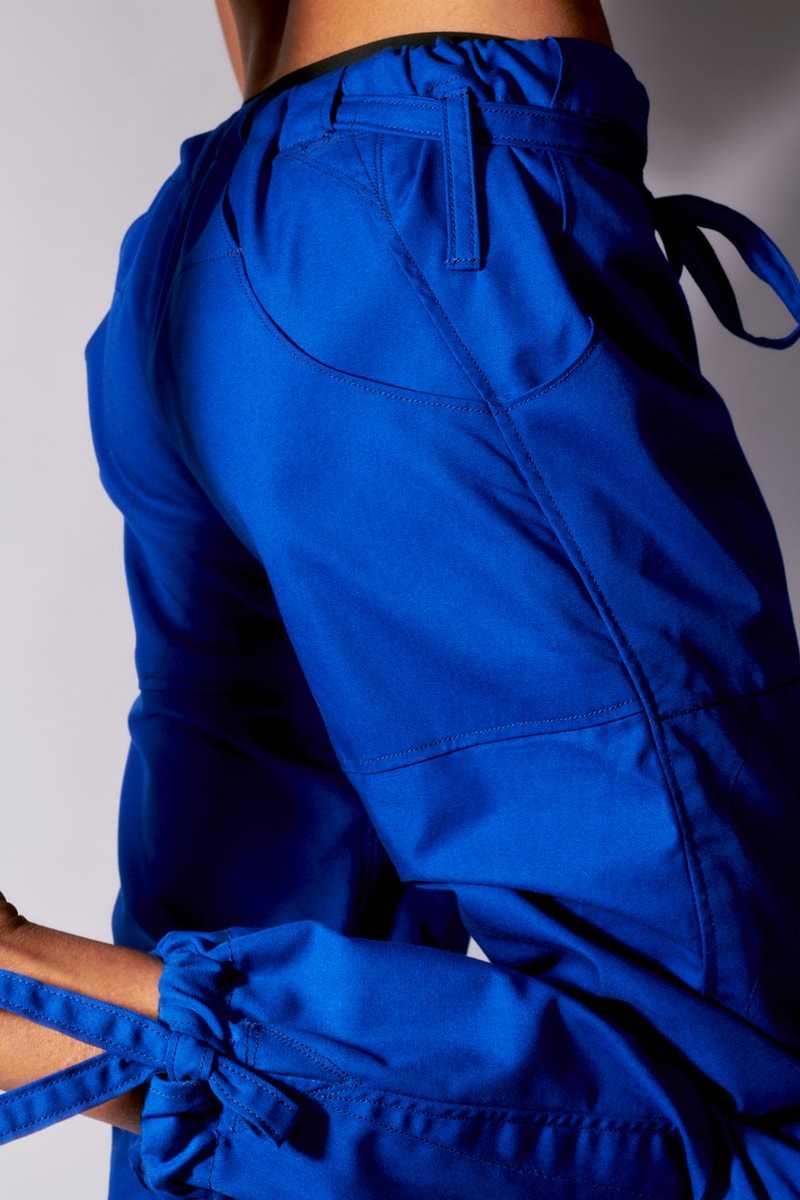 2 of 14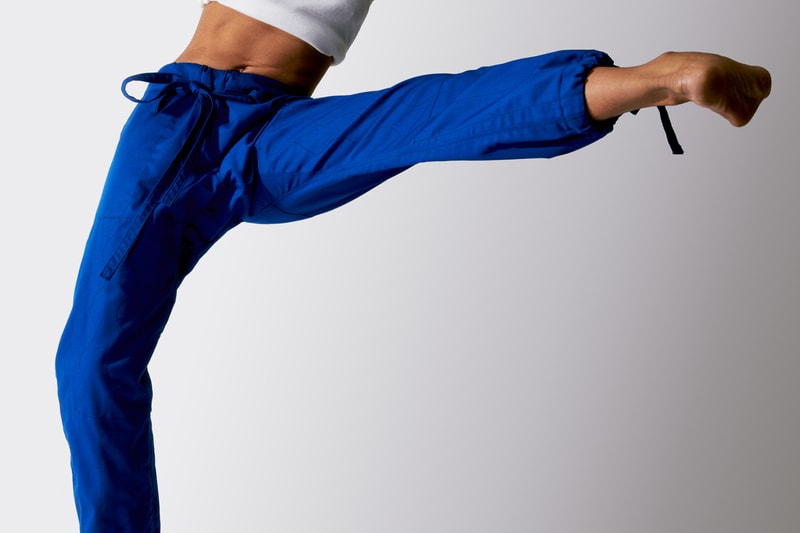 3 of 14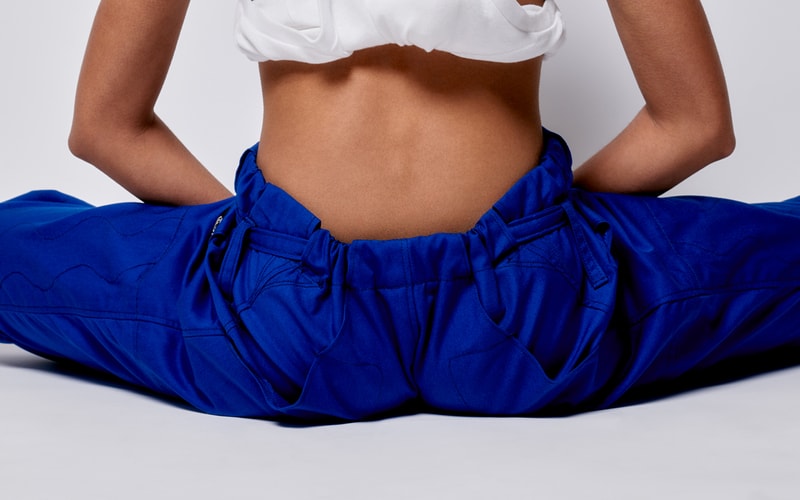 4 of 14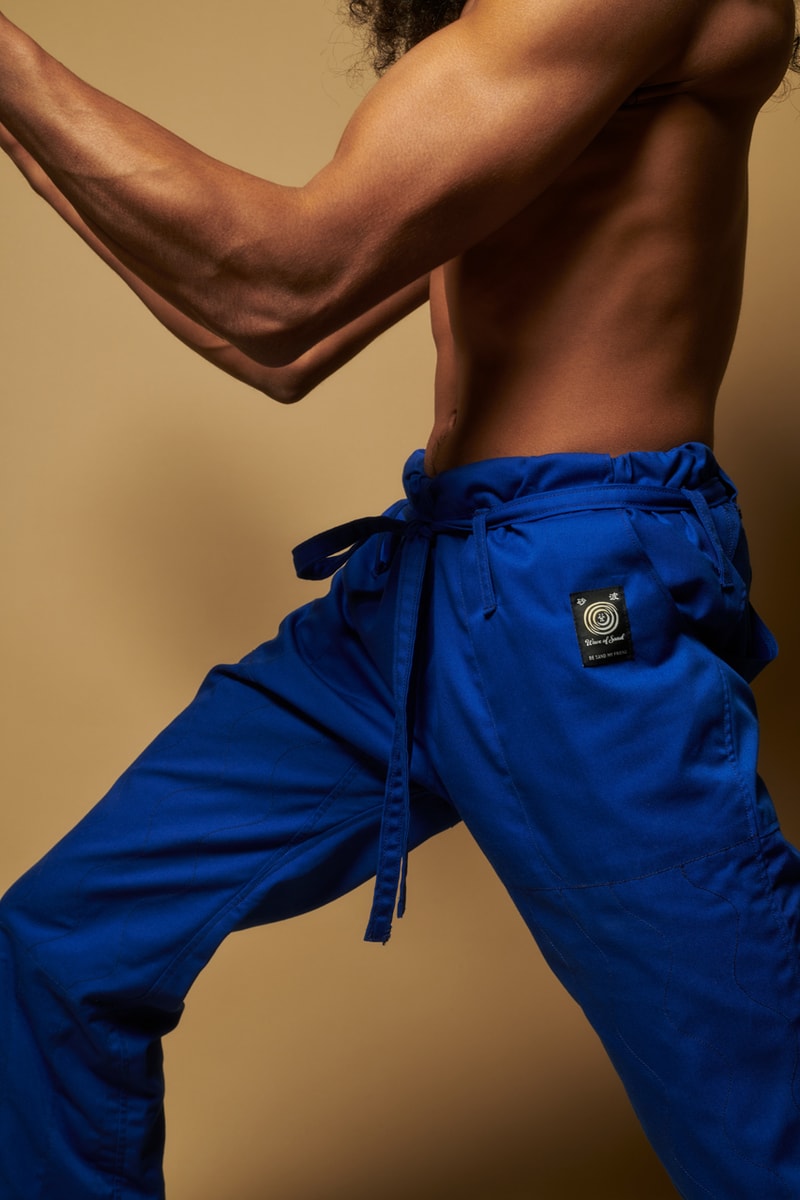 5 of 14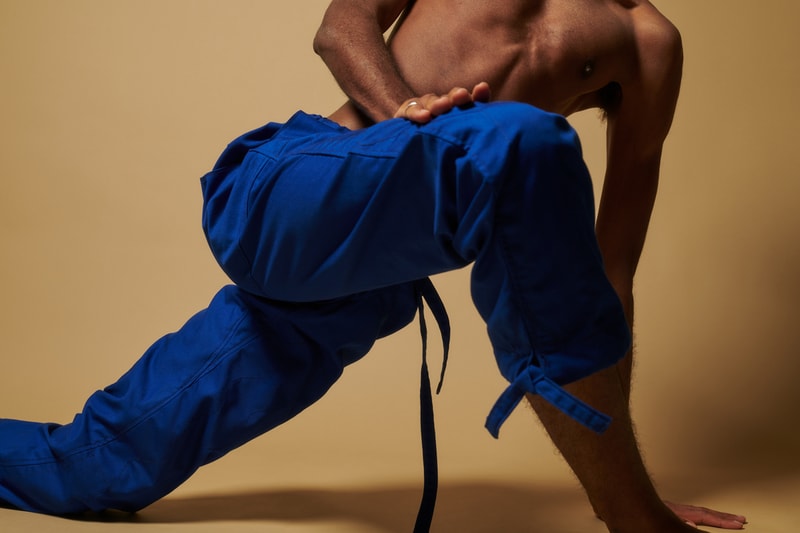 6 of 14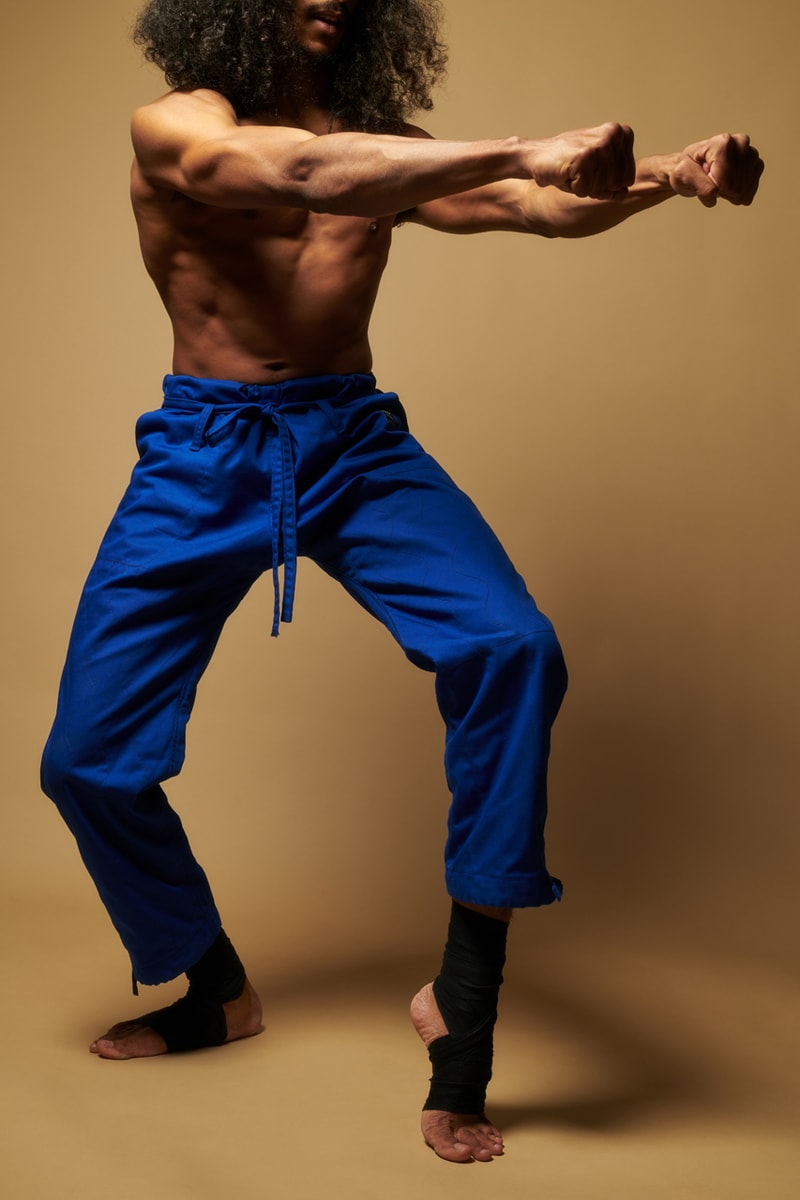 7 of 14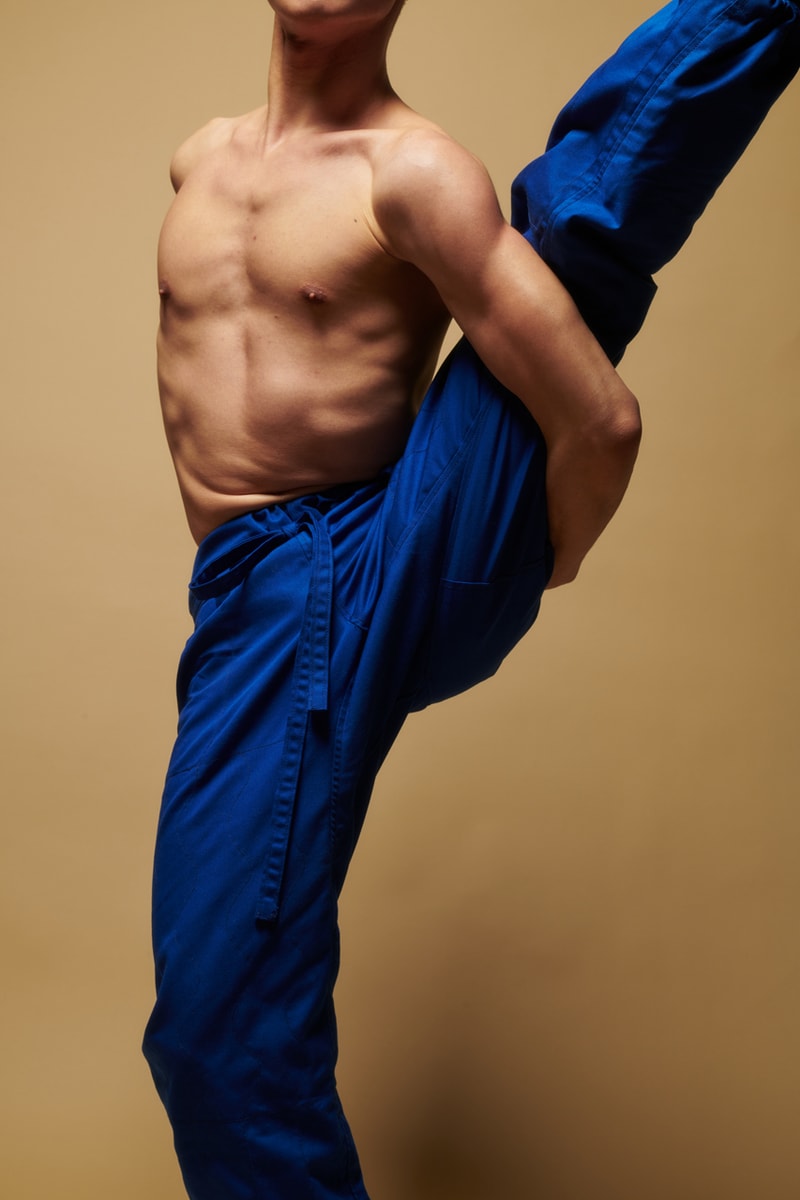 8 of 14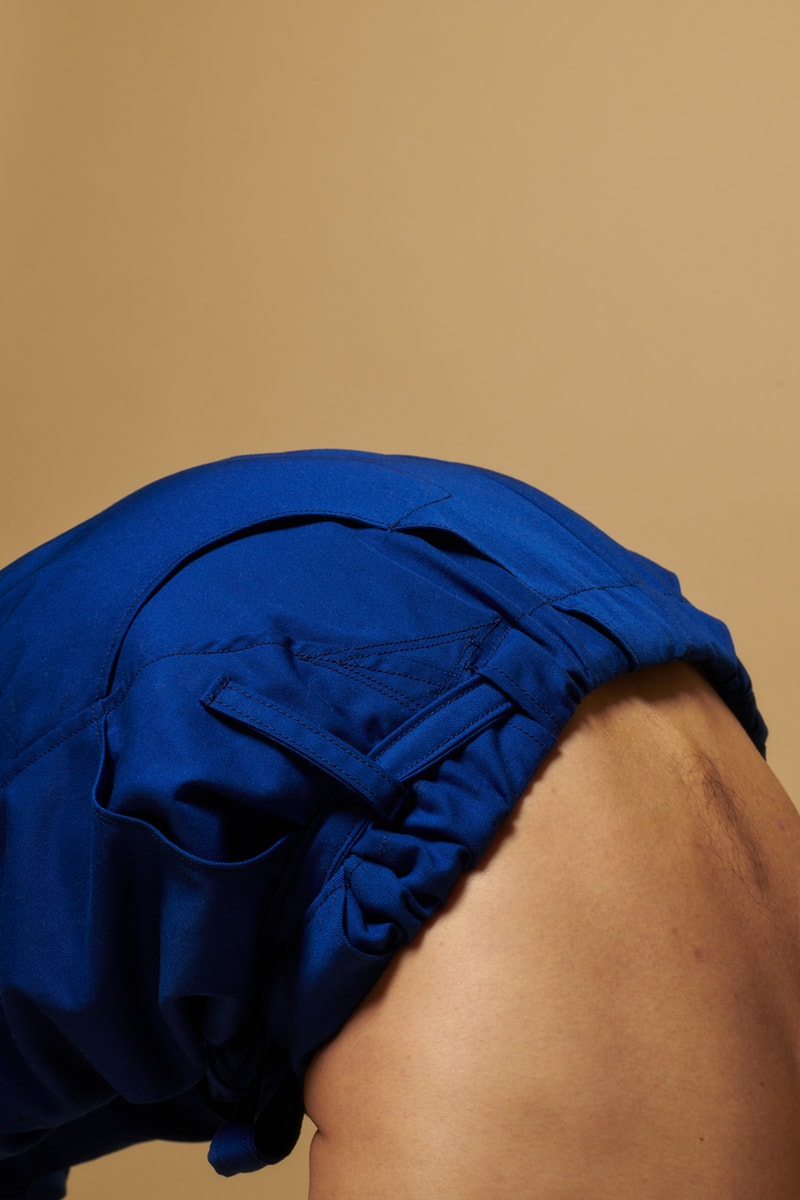 9 of 14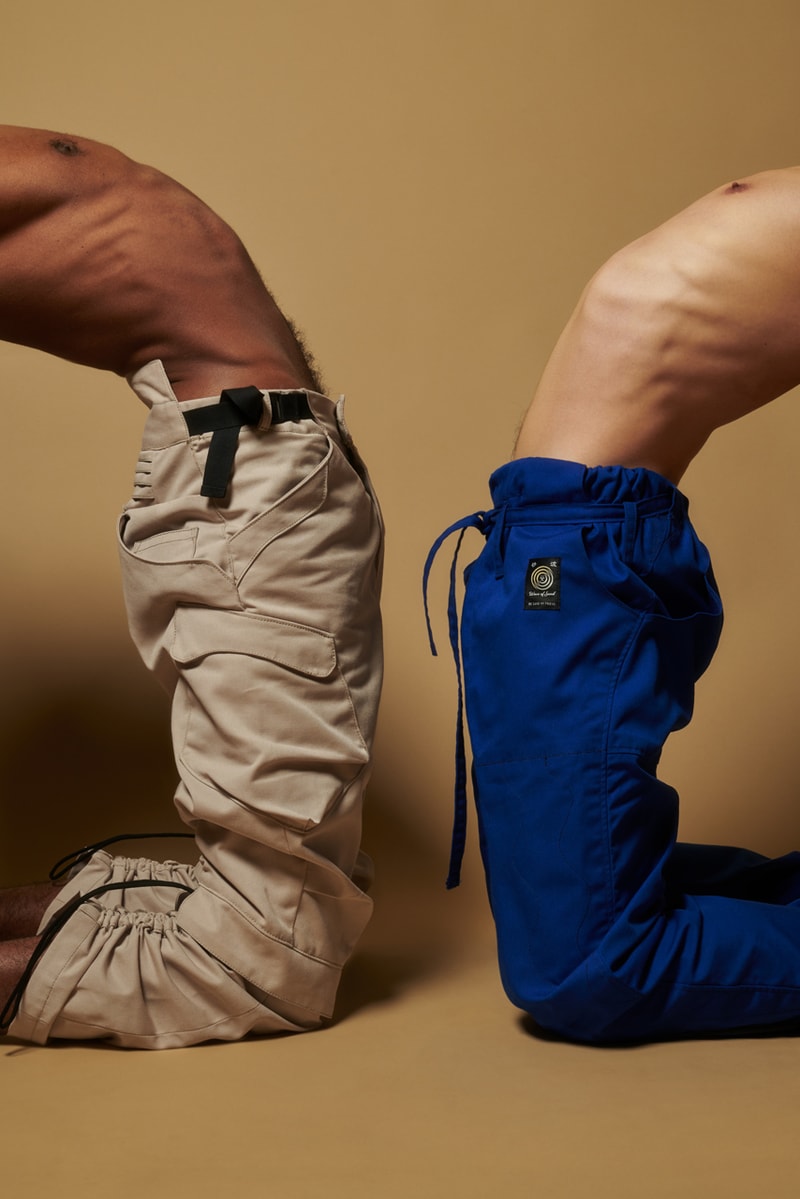 10 of 14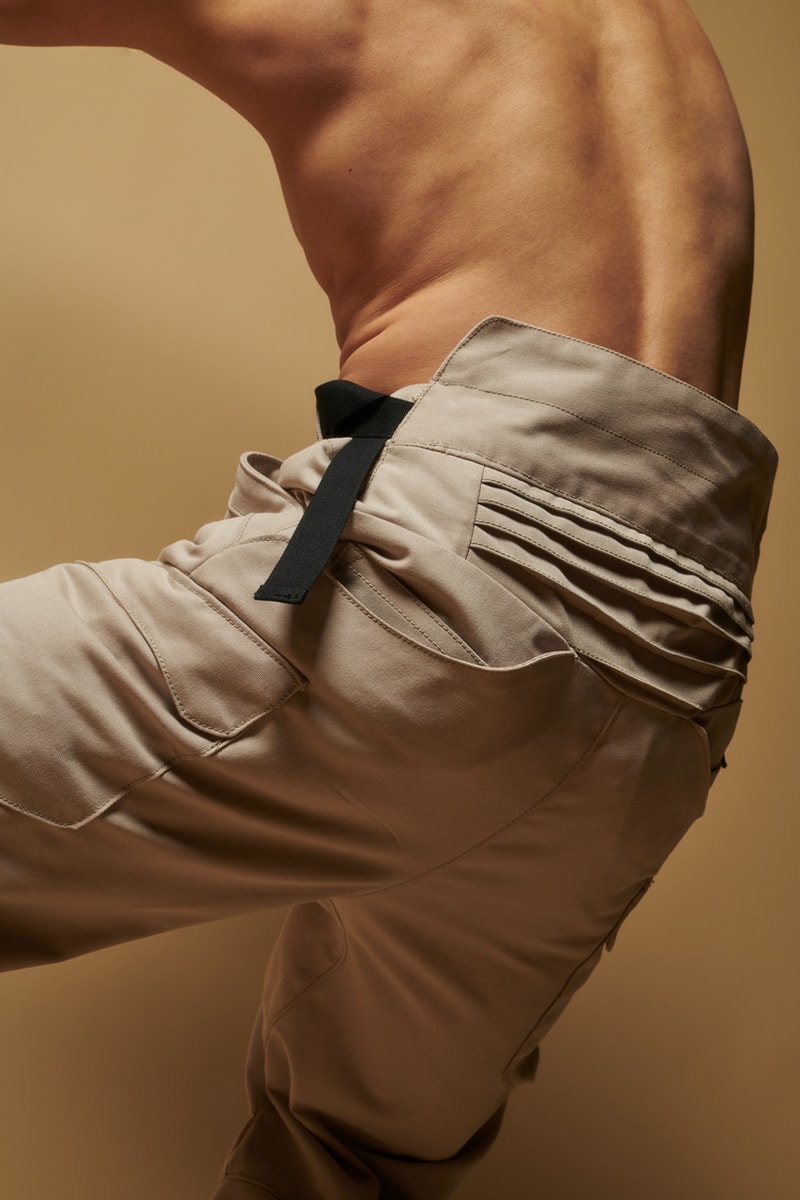 11 of 14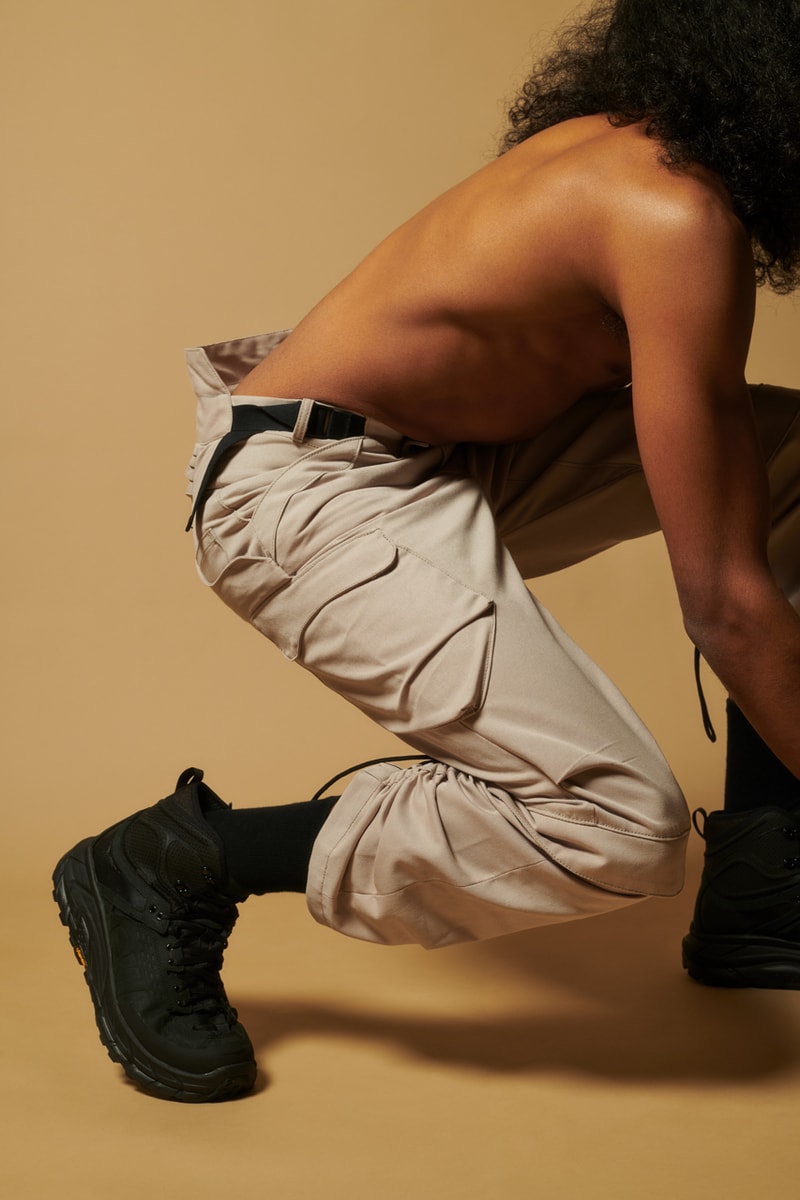 12 of 14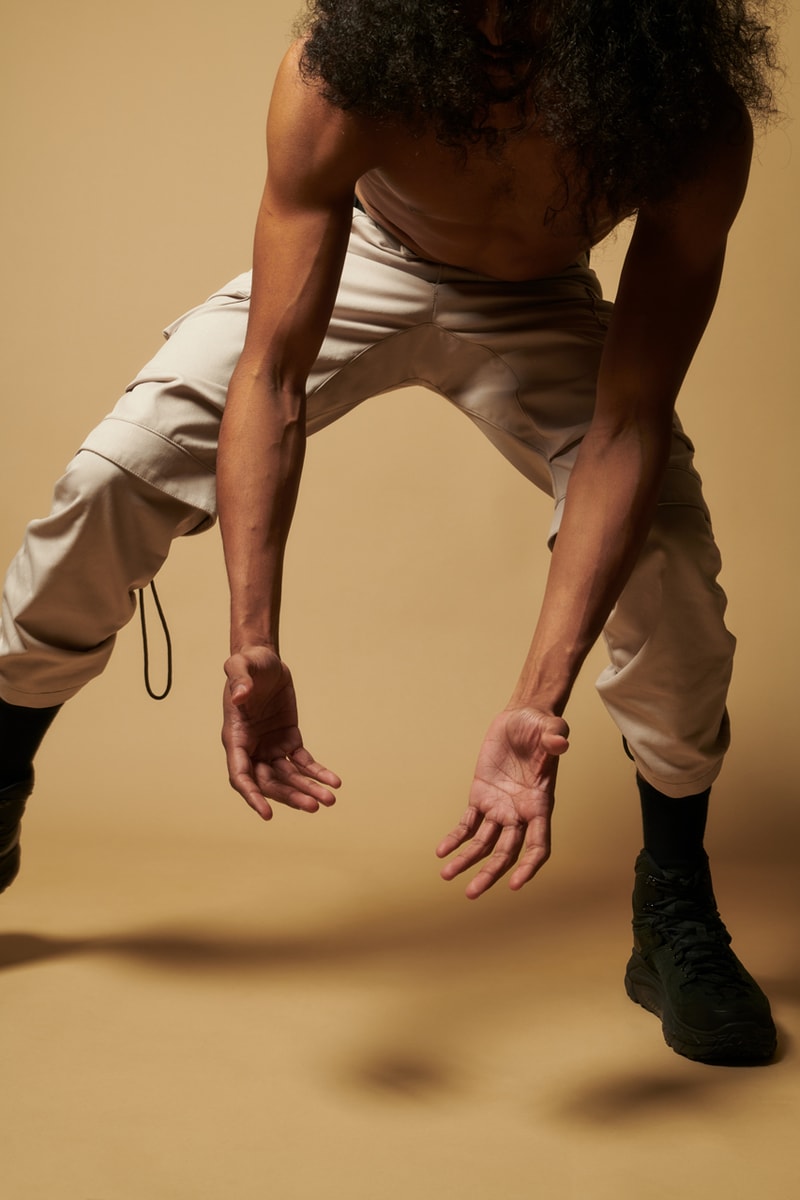 13 of 14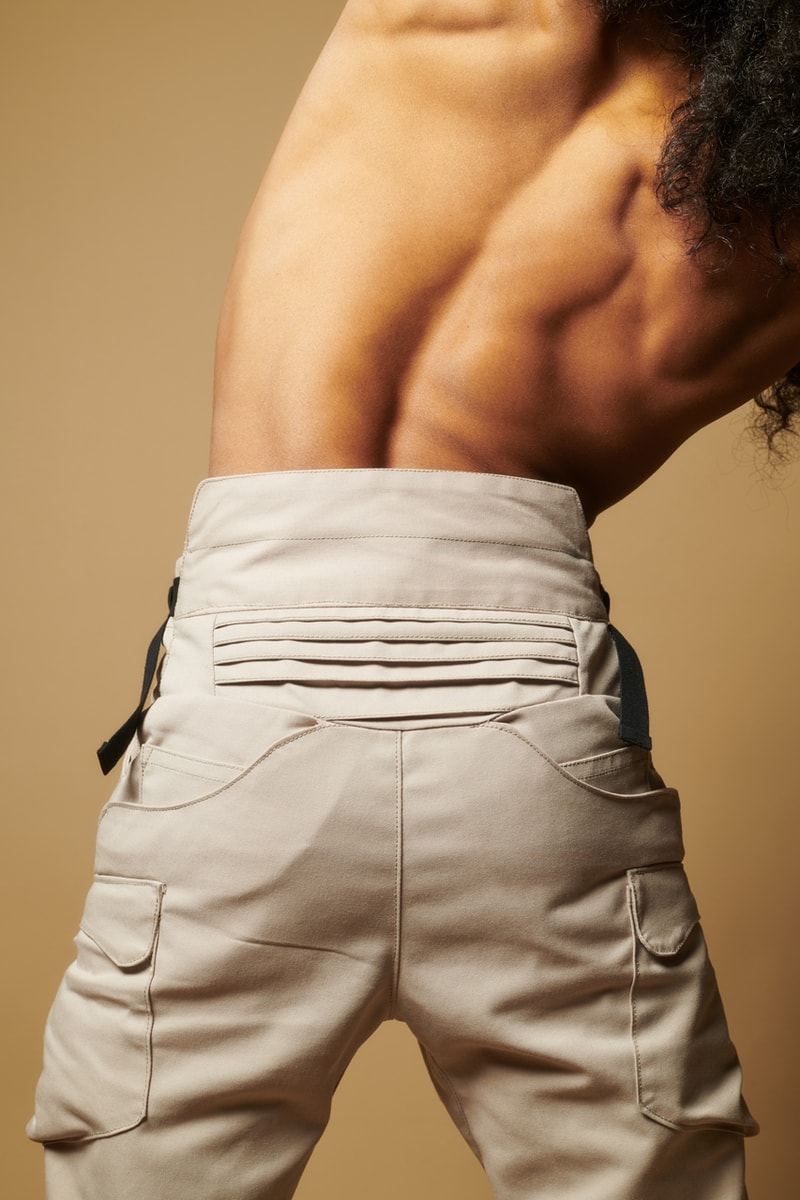 14 of 14
Kozaburo Akasaka's eponymous menswear line is a free-flowing experiment, evolving as the Brooklyn-based creative consistently imagines new styles of garments that hybridize his love of hands-on craft and traditional silhouettes. The COVID-19 pandemic provided another new route for the designer to stylistically explore as he sought to create the perfect genderless trouser ideal for life at home and on the road.
Stuck at home during quarantine, Akasaka began wearing a personal pair of Gi pants, the functional bottoms of martial arts uniforms. "I rediscovered the potential of the pant's design," he explained in an accompanying booklet. "My intention was to make a new staple for this generation: utility pants that accommodate various body types, ages, and genders."
Two styles of comfortable trouser are on hand: the blue Gigi and beige Mobi, which each elevate core elements of the Gi pant to the logical extreme. For instance, Akasaka has retained the reinforced stitching and tough canvas one expects from Gi pants, but upgraded each of his own twists with reinforced knees, layered "Fuji" hips, anatomical pockets and adjustable drawstring hems on the Gigi.
The Mobi pant, meanwhile, sports even more thoughtful additions, including "action pleats" for hip extension, built-in webbing belt and 3D patch pockets on the leg that mirror some of the standout elements of KOZABURO's own trouser design.
Hosted at the new NowHere space in New York's SoHo district, KOZABURO's "Wave of Sand" exhibit will debut the new pants as part of an immersive showcase of his own design ethos. "Sand is something that has resonated for me for a long time," Akasaka explained. "It has to do with my mutual image of Japan and America — and the future."
Read more about KOZABURO's collection and exhibit on NowHere's website. A limited stock of Gigi pants will be for sale at the "Wave of Sand" event.
The new edition of trousers is distinct from KOZABURO's progressive Spring/Summer 2021 offering, but they were shown for the first time in its presentation video, worn by Koyasan Shingon Buddhist priest and Butoh dancer Ryushin Takiyam.