Hyundai Redesigns Its Standard and Electric Kona For 2022
Introducing an N Line trim as well.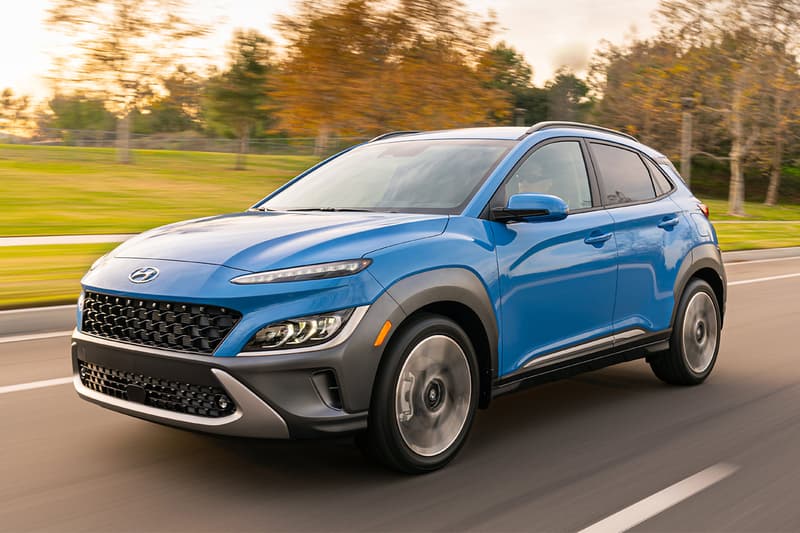 1 of 8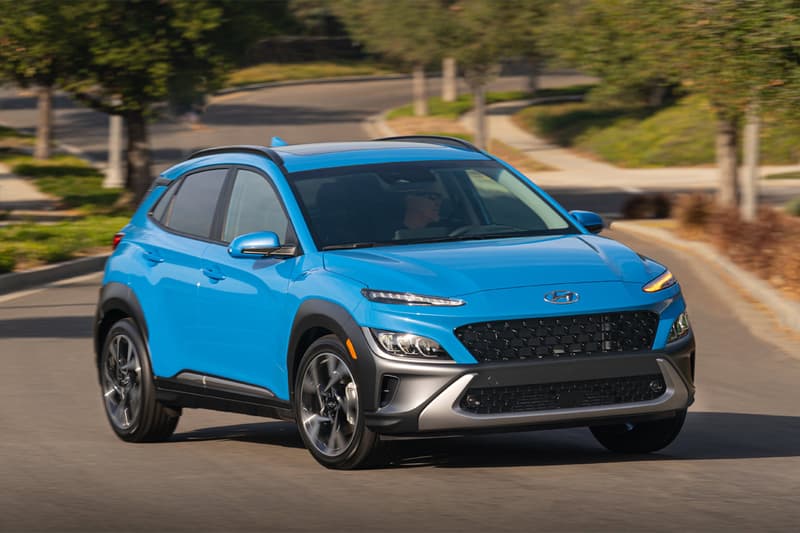 2 of 8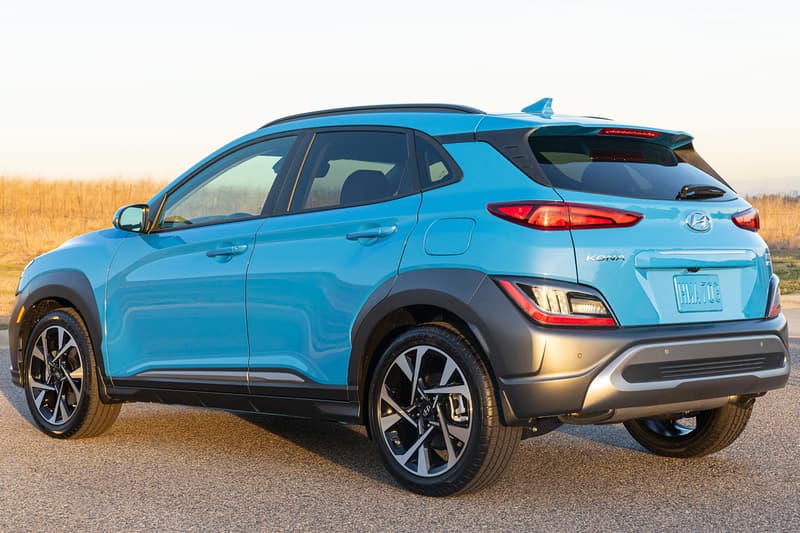 3 of 8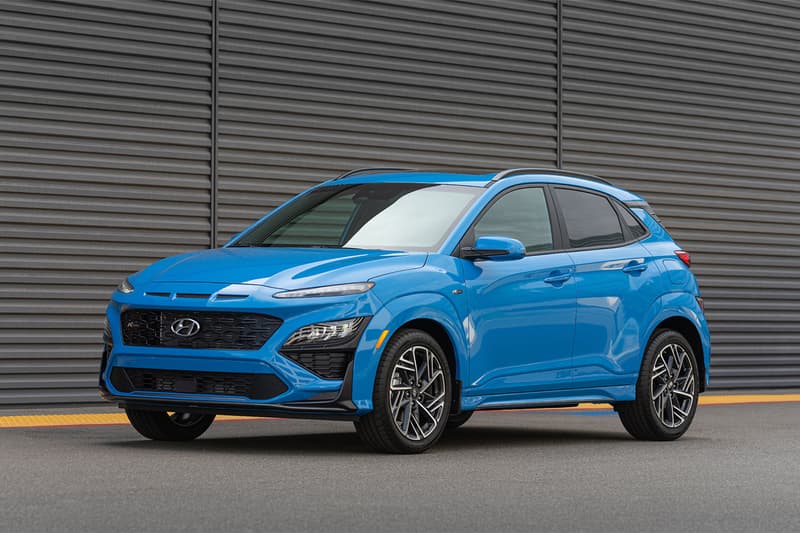 4 of 8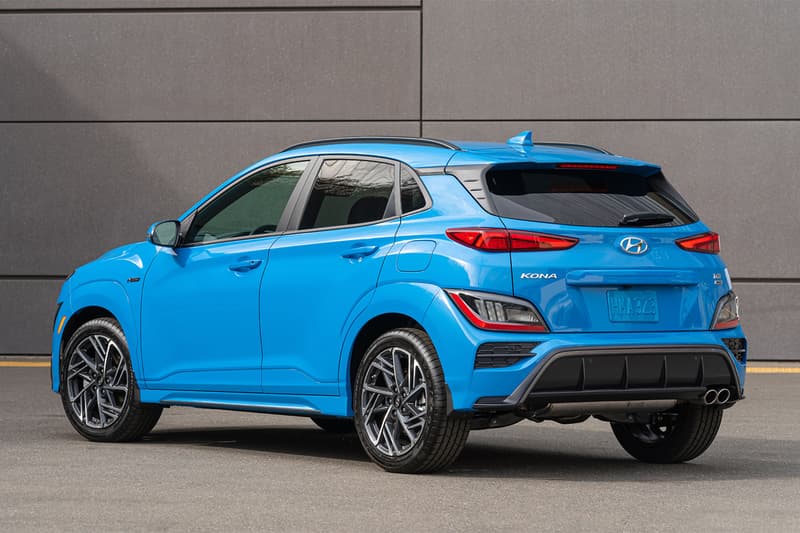 5 of 8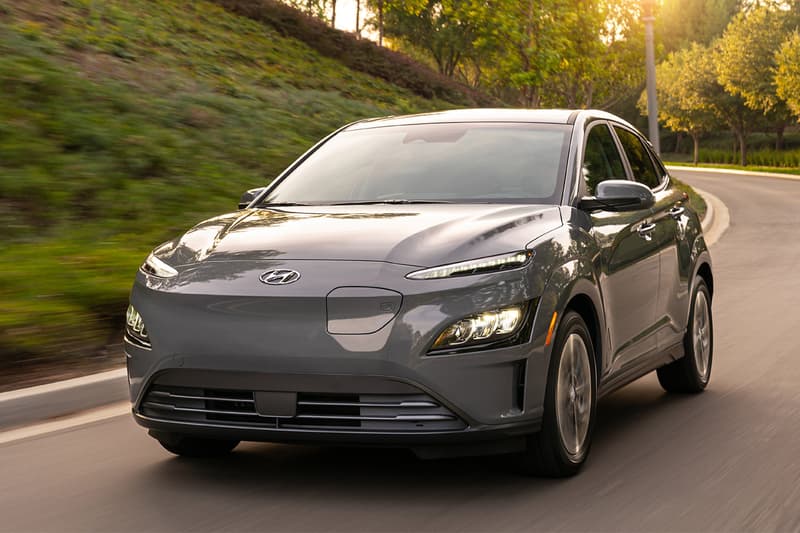 6 of 8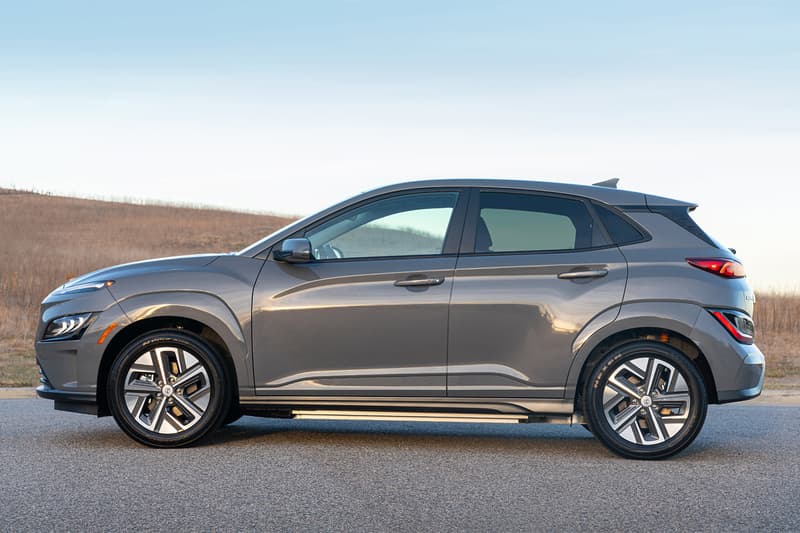 7 of 8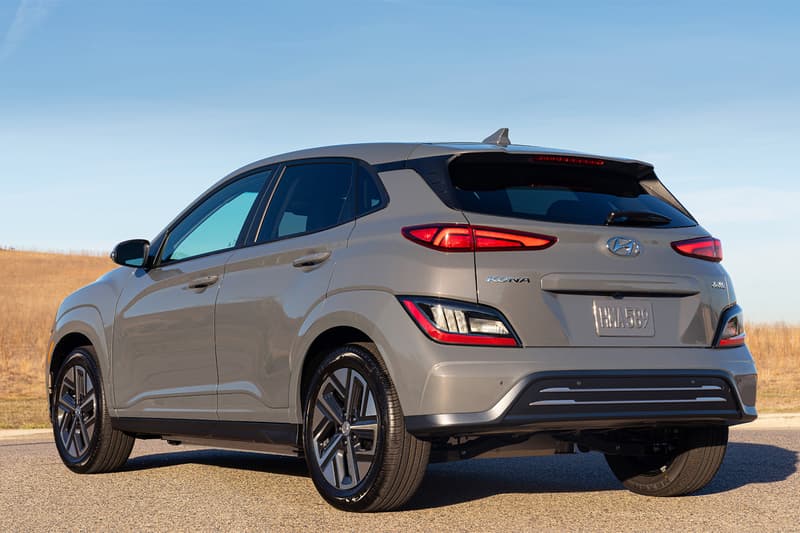 8 of 8
Hyundai has redesigned its Kona lineup for 2022, spanning across its standard, electric, and all-new N Line trim model.
Immediately noticeable is the change to the front grille and bumper, replacing its uniform predecessor with a split grille paired with a new bumper down low resembling wraparound cladding. A similar design can be found on the rear as well, complemented by redesigned taillights for a more streamlined aesthetic. Overall, the car measures 1.6 inches longer than the outgoing model.
If you're looking for something sportier, Hyundai is now also introducing an N Line trim for the Kona, doing away with much of the cladding and replacing those areas with intricate venting instead. You'll find three nostrils above the front grille for a more aggressive look, extending down to the diffuser-like rear bumper and 18-inch sports wheels designed specifically for the trim. Of course, there's also plenty of badging to differentiate the model from its standard sibling.
As for power, the sportier N Line trim will obviously pack more of a punch, tapping a 1.6-liter turbocharged four-cylinder engine to push out 195 horsepower and 195 pound-feet of torque. The standard model will then use a 2.0-liter four-cylinder variant capable of 147 horsepower and 132 pound-feet of torque, while the electric option utilizes a single-motor configuration, churning out 201 horsepower, 291 pound-feet of torque, and a range of 258 miles.
For now, Hyundai hasn't provided any pricing information for the three 2022 Kona variants, but it says they'll arrive at dealerships in the U.S. this spring.
Elsewhere in the automotive world, Brazilian designer Kleber Silva has put together a rendering of what Tesla's rumored cheaper hatchback may look like.