H.E.R. Drops Golden Globe-Nominated Track "Fight For You"
Set to appear in the upcoming film 'Judas and the Black Messiah.'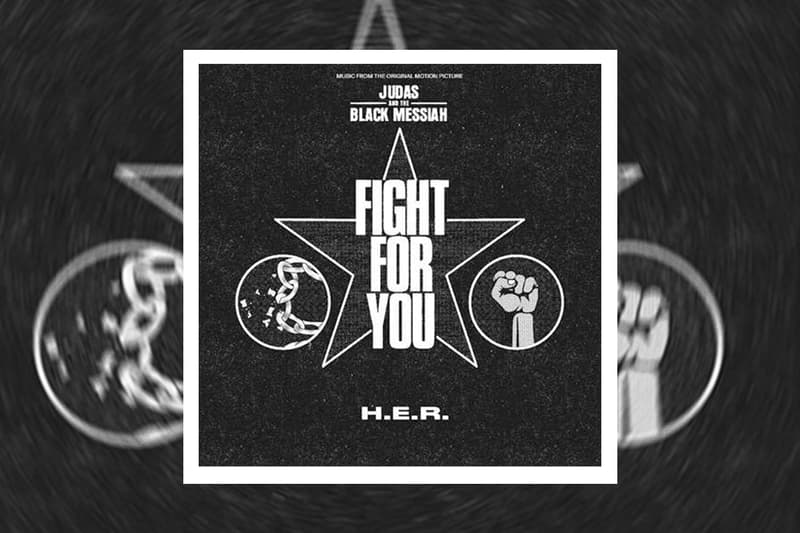 H.E.R. has officially shared her newest Golden Globe-nominated cut, "Fight For You."
Produced by Dernst "D'Mile" Emile II and H.E.R., the track harks back to the revolutionary sounds of the '60s and '70s, and features powerful and touching lyricism written by the Bay Area-raised artist, D'Mile and Tiara Thomas.
"Fight For You" serves as the first single from the soundtrack of the upcoming Warner Bros. film Judas and the Black Messiah, and was just nominated for Best Original Song — Motion Picture at the 78th Golden Globes. The Inspired Album will include songs from the likes of Nas, SiR, A$AP Rocky, Dom Kennedy and White Dave, and will drop on February 12.
Judas and the Black Messiah is inspired by true events in the lives of FBI informant William O'Neal (LaKeith Stanfield) and Black Panther Party deputy chairman Fred Hampton (Daniel Kaaluya). Directed by Shaka King and produced by King, Charles D. King and Black Panther director Ryan Coogler, the film is set in the '60s and follows petty criminal O'Neal as he agrees to become an informant for the bureau in exchange for his felony charges to be dropped. He is then assigned to infiltrate the Black Panther Party and ends up as Hampton's bodyguard.
Stream H.E.R.'s "Fight For You." Judas and the Black Messiah and The Inspired Album are both set to release on February 12.
Elsewhere in music, watch Megan Thee Stallion and DaBaby's "Cry Baby" visual here.